We all know the importance of personalizing emails to yield greater response. But personalizing the emails doesn't end at addressing your recipient by their first names. The chunk of customer data opens up plethora of opportunities in personalization. Check out this list of subject lines that best utilized the power of data.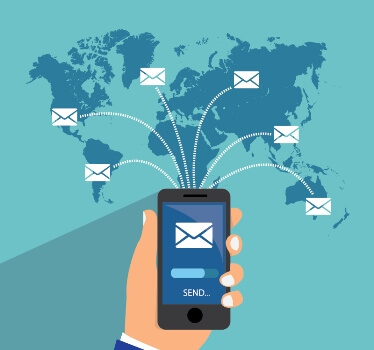 1. Chad, 118 of your connections changed jobs in 2010
One of the most common uses is from the professional networking site LinkedIn. You have often received an email that highlights how many of your connections have changed their job in the year. The mail also featured the pictures of 20 connections with new jobs.
2. Add more fun to your walks with Suki
FetchDog is a company known to offer best dog supplies and information for passionate dog people. Use of the dog's name in the subject line won over the hearts (and clicks too).
3. Dads: this email is not for you, please forward it to your family
An email from Foot Locker that reached a database of dads provoked them to open the email by asking them not to. Peeking into a little personal detail helped the brand reach out to only fathers increasing the effectiveness of the campaign.
4. Check your next email on this: the HP Tablet
Segregation of the customer data helped HP reach out to relevant target audience. A database of users who can afford a Tablet and do not own one yet was intelligently used to power the campaign.
Span Global Services offers a huge collection of varied industry lists encompassing almost every business globally.
5. Shop here. Get your face licked
Bed bath and beyond seems to have got it right in understanding the emotions of a pet owner. Though the subject line sounds gross, a pet owner would just get it straight. The email promoted pet products to the pet owners.
6. This free bracelet has your name on it
Helzberg Diamonds left the readers wondering if they were making a literal or figurative statement. The best use of a first name so far is probably employed here. The readers received an image of the bracelet with their names on it, literally!
7. ThinkGeek hides $100 in your 525 geek points update
While customers find it tedious to check out their reward points, this subject line not only updated the customer's points, but also promoted the new offer. ThinkGeek personalized the email with reward points and promoted relevant offers.
 8. $62.14
Kiva, a micro-loan company included the balance of the recipient's account to create intrigue.  Relating to the available balance, the company promoted various loan options in the email.
9. Your Patriots are 4 – 0! Plus, free shipping on all patriots gear
Playing well on the team pride, NFLshop crafted this winning subject line.  The brand asked users to indicate their favorite team during the sign up and put it into good use in future promotions.
10. Pinterest faves for your home for 20-50% off!
J  C Penny turned to visual discovery site to source customer insights to personalize their email campaign. Pinterest provides a great way to source consumer-selected favorites.
Did you know Span Global Services offers data appending service with data inputs from your social capital? Span Global Services come with a vast array of Database Marketing solutions that includes data verification, validation, cleansing and deduplication. Choose your multichannel Prospect Lists and more. Call us on 877-837-4884 or write to info@spanglobalservices.com to discuss how we can help!
Ref: Slideshare,ExactTarget
Author - Sujith Kumar
Chief Sales Officer, is a highly skilled orator with a keen interest in campaign management, survey development, business intelligence and social media management. Sujit has a special interest in personal branding and strongly believes that the key to success is to keep trying.