How did your last email campaign fare?
Very Successful? Satisfactory? So-so? Are you kidding?!
Now, if you're already rocketing in establishing customer connections – business and retail alike, if you're fetching leads like clock-work and generating million dollars worth business everyday, then you better move onto the next article because you're probably from Krypton. If not so, words like Email Appending Services would have been left on a distant Saturn and social networking sites would have marketed businesses to Martians when they had working Facebook accounts, if at all.
Sadly, that has not happened.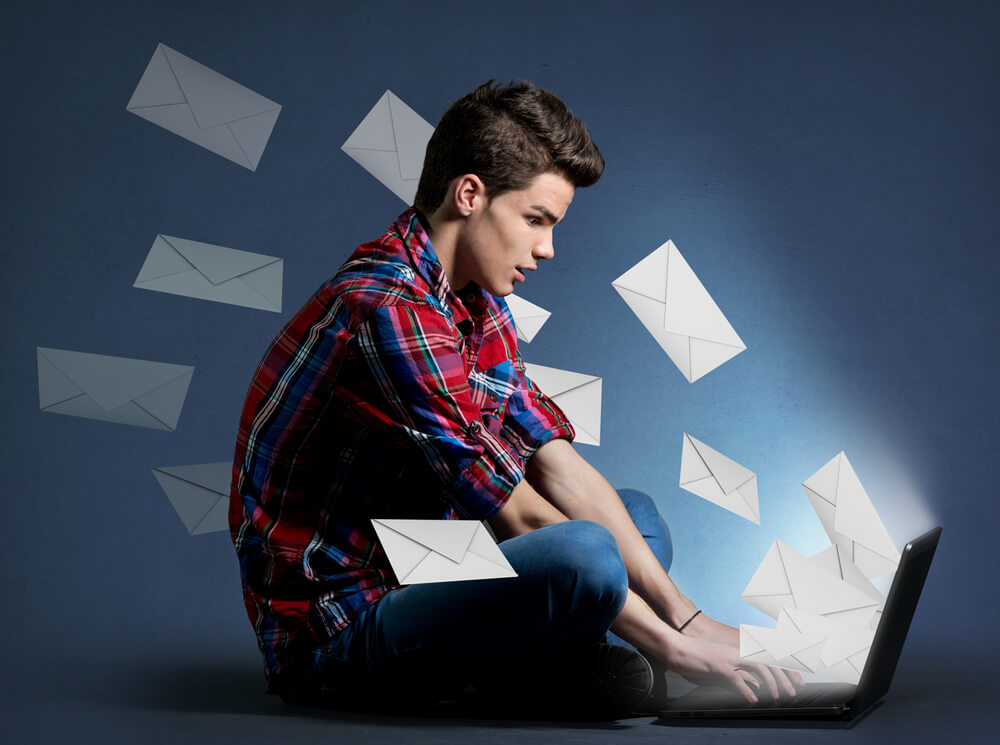 On a more humane network, emails have the longest history in digital business communications. Yet modestly, most email campaigns are far from being perfect. Even Superman's leads turn cold after some time, no matter how many fresh ones he adds. Then by proper categorization, updating and follow-up maintenance, it is the Data Appending Services that improve business turn-overs and enhance customer reach.
In a recently conducted survey on global email marketing we found out that 45% of companies worldwide still lack proper strategies for maintaining their email frequency and three-fourth of them don't even heed any importance to classifying regional preferences of their customers.
Classification of Appending Services Customers is Necessary – Why?
[It has been raining in London for two days continuously and Mrs. Hudson can't get out of her apartment because of the cold and gloomy weather outside. Gout pain is troubling her and her medications are also about to finish. Now suddenly, a guy from Philippines (himself sweating in the equatorial heat) sends her a beautiful email describing the features of a new refrigerator brand. Angry Mrs. Hudson doesn't only mark the mail as spam but also reports the company for sending inappropriate business emails.]
 Disaster Management:
A wrongly timed or wrongly placed email can cause havoc in today's regulated digital environment. Let alone ignorance, it is the matter of being blocked out from a whole segment of customers just because of one wrongful approach.
[If Mrs. Hudson had been contacted for medications or even a room heater instead, she was a ready client. Now, because of the debacle, not only the company loses her sure business but has the fear of being blocked from pursuing the entire refrigerator campaign.]
Customization:
All people want to be treated as special. It's true, categorizing thousands of email contacts takes its own amount of time. But once done, it's one of the most useful tools to customize your campaigns. You know her tastes, her distastes and have a range of customers with the same preferences. With the updated customer database, now you can strategize personalised email campaigns for each of your targeted groups.
[London has gloomy weather all round the year with showers and drizzles every now and then. There are local merchants who sell products addressing the issues but room heaters or heated mattresses – instead of refrigerators – could have still made a killer online presence. Ready group of customers sitting all year for such products (even Mrs. Hudson) would have lapped up the email campaign.]
Enhanced Efficiency:
There's a connection between irregular flows of emails and a disarrayed customer database. If you are lacking a proper strategy to organize your email flows, then somewhere it is because you don't have a properly organized and classified customer profile to identify your target groups. This identification of target viewers is an important and delicate task while planning your email campaign. People use emails on an individual level and also prefer the one-to-one mode of communication in all correspondences. Since customized campaigns too have to be automated after a certain level, it is this detailed categorization of customers that connect and bring relevance to the group.
Albeit its complications, Business appending services create customer databases that are updated, corrected, categorized and relevant. To get your own customized appending list, contact Span Global Services today at (877) 755-0023 or write to us at info@spanglobalservices.com for your free quote.
Author - Tenzin Geychok
Tenzin is an exceptional business development manager with strong planning and implementation capabilities. He's highly skilled at strategy execution with an in-depth understanding of the customers' requirements. He constantly develops newer ways to improve customer experience that boost & build brand loyalty. Tenzin is a people's person ensuring positive interactions and relationships with clients and team members giving more emphasis to value over business.