A good salesperson can sell refrigerators to Eskimos. A smart one chooses not to. Todays' technology buyers are open to huge number of choices online. And they consult with as many as possible before going to any real purchase decision. Technology marketers follow suit and design personalized products, campaigns and strategy to woo in clients. Customer-specific solutions are the need of the hour.

Being chosen amongst thousand other competitors is a rare but satisfactory feat. But this way, the prospect being the decider, your marketing strategy becomes enslaved to random choices and you lose control over the conversion cycle. Strike the first blow. Choose your recipients before they do. Un-choose the lists that may not prefer you. Lock in the buyer persona, and learn to amplify your email marketing results by catering to the right kind of target segments.
Tell Good Audiences from Bad: 9 Email Marketing KPIs
Why does a niche target segment lose its relevance? When does it gain importance in your business strategy? On different occasions, technology marketing analysts have tried and failed to derive a generic theory of customer interests.
The matter of interest in all these studies is that, they all point to 3 essential elements that govern the likeability of specifically targeted lists when it comes to email marketing. They are:
1.    The Product – Answering to what the buyers need.
2.    The Market – How the market is influencing the segment.
3.    The Demand – Amount of requisites for the particular segment.
We have classified 9 key performance indicators under these three broad influencing factors to answer the one core criteria of owning the right target audience: 'Know Your Customers'.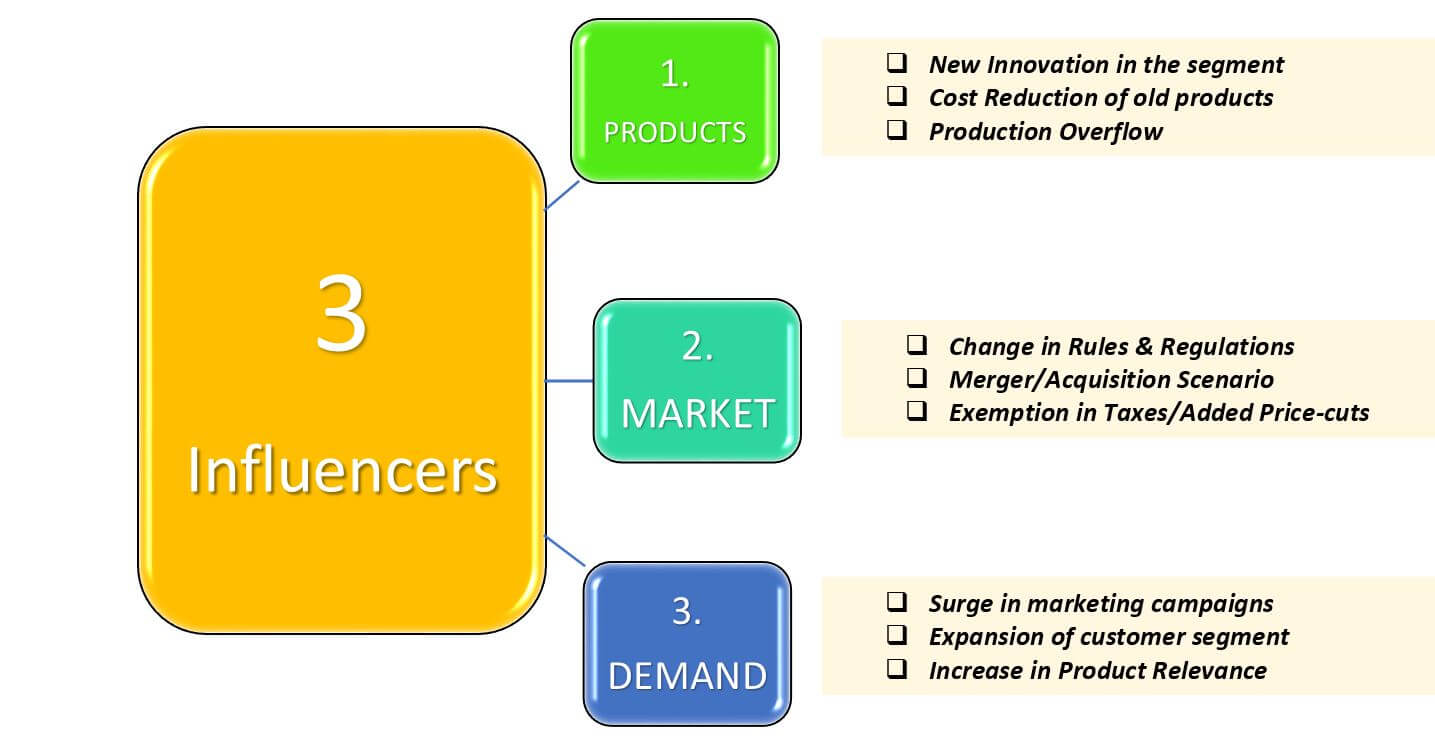 A.    Product
i.              New Innovation in the Segment:
Before a new product enters the market, there must be a thorough analysis of the type of customers who are to benefit from it. There are certain innovations (game-changers) that have changed the way people perceive technological products altogether. Your earlier analysis is going to give the idea of your targeted segment for the new innovation.
ii.            Cost Reduction of Old Products:
Change in policies (especially, prices) for old but useful technological innovations has large influence upon the audiences' minds. It may help the brand or product regain lost popularity amongst old, and new, market segments.
iii.           Production Overflow:
A product, though being useful for customers, may have lost out on low production rates. Innovations in manufacturing, favorable company policies and other factors can cause it to rise in the market again, giving it a new chance to penetrate its old target market.


B.    Market
iv.           Change in Rules and Regulations:
The technology market operates under strict regulatory hurdles. The dynamic nature of the market also warrants for frequent changes in policies of regulatory authorities. This can open possibilities for the products and brands that may have been termed invalid at some point.
v.            Merger/Acquisition Scenario:
Change in management is one major make or break condition for companies/brands to gain significance in the eyes of their target audience. Shift in marketing policies as well as production also has some say in the future of the brand.
vi.           Exemption in Taxes / Added Price-Cuts:
One specific kind of regulation change is of tax exemptions. This factor alone can change the target's perception of a technological product-type. It influences price-cuts. This is a significant decider considering the purchase costs of B2B technologies are quite high.
C.    Demand
vii.          Surge in Marketing Campaigns:
Demand for a particular technological product can be fueled by prompt and aggressive multi-channel marketing campaigns.
viii.        Expansion of Customer Segment:
Discovery of new target segments or new ways to meet the demand-supply gaps amongst available targets with existent product-chains is an indication of great marketing opportunities.
ix.           Increase in Product Relevance:
Relevance is what connects todays' buyers to the product. Finding the right audience is just one step towards establishing this connection. Increase in product relevance is an indication of favorable marketing conditions for your technology product. In simple words, prospects have started liking your product, brand etc. Such a list segment with growth in demand should be given high priority.
Want to know more about email marketing to targeted lists? Strategize proper list segmentation with Span Global Services' winning all-in-one Campaigner tool. Set up a consultation with us.
Author - Jeff Anderson
Assistant General Manager has a 12 year track record in marketing analysis, business strategy and online brand development. His expertise has enabled various organizations protect their online brand footprints. An avid traveler, he is determined to learn new languages and uncover the secrets of how successful people and companies communicate.