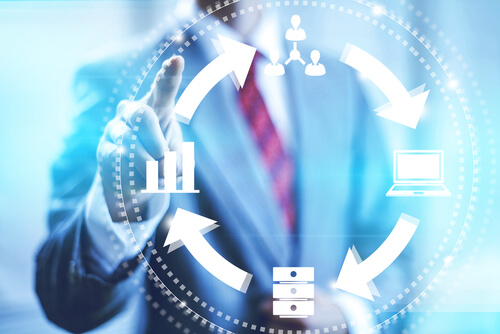 We live in an age where data rules our lives. The rate at which data is being accessed and processed each day is growing exponentially. Data is gaining more prominence as an essential foundation for optimizing business results and leverages the strategic business advantage. Best in class companies that use predictive analysis and data mining technologies for sales and marketing enjoy a customer retention rate of 88% compared to 84% for the industry average.
Data is the life and blood of any marketing endeavor. Whether it is B2B or B2C marketing, none of it can be truly successful without the influence of right data. Customer or prospect data has always been an essential part of marketing but currently it's gaining more prominence as a tool for marketing leadership.
4 Reasons how data-driven marketing can grow your business
Right People
Reaching out to people to either get your idea across or sell your product requires the right data. You might have the best of products or services to offer and yet fail to achieve success. Even the best of marketing strategies would fail to perform if you fail to reach out to the key target audience. Correct and updated data can help you connect with your prospects and increase efficiency, response rate and boost ROI. 
Right Time
Data helps you get the right attention from the right audience. It enables you understand the right time to reach out for a desired response by gathering and monitoring previous response patterns. For instance, if you're telemarketing data indicates that your target audience responds best to calls made in the evening then you can save the time, effort and the costs involved in making calls during the day.
Right Offers
One of the greatest benefits of data for marketers is that it can be used to develop personalized messages for prospects/customers. Data can be mapped based on the previous purchases of consumers and marketers can use this data to customize offers and opportunities for future campaigns.  When you know that a consumer has purchased an electronic gadget it is likely that he/she may be open to purchasing accessories compatible to that product.
Right Channels
People connect through different communication channels and have their own preferences for the same. This is yet another valuable insight that data provides us with. Based on the preferences and previous behavior patterns, one can identify the most preferred channels that can maximize responses and enhance ROI.
Conclusion
In this new era of customized marketing, if you fail to leverage on data you will be left far behind in the struggle to create a competitive niche. A data driven marketing strategy will help you achieve results like never before and ensure you connect with the right people, at the right time, with the right offer through the right channels.
Span Global Services holds expertise in the most advanced data intelligence and premium data-driven services. Seek an appointment with our specialists today and see how you can thrive for greater opportunities and create a global niche.  To jumpstart this process, leave a message here.
Author - Jeff Anderson
Assistant General Manager has a 12 year track record in marketing analysis, business strategy and online brand development. His expertise has enabled various organizations protect their online brand footprints. An avid traveler, he is determined to learn new languages and uncover the secrets of how successful people and companies communicate.