A decade down the line, just-out Apple smartphones may still be the craze. Yet chances are, you might actually have to buy your first iPhone 24s from a robot! Not a walking-talking robot, but the kind which anticipates your mood swings better than you. Automation – that's what is baking the big cookies in B2B circuits these days. And why not! It's fast, efficient, user-friendly, and far ahead in terms of in-depth analysis and accurate executions. In fact, exponentially rising numbers of marketing channels is making automated account-based marketing a must-have function for better tracking, organizing and operating multiple client portfolios.

Span Global Services is unveiling APAC's #1 ABM automation tool @ CeBIT Australia in Darling Harbor, Sydney. See Ampliz in full action at stand #A29 from 23 – 25 May.
Ampliz – Single Dashboard Manager to All Your Account-based Marketing Portfolios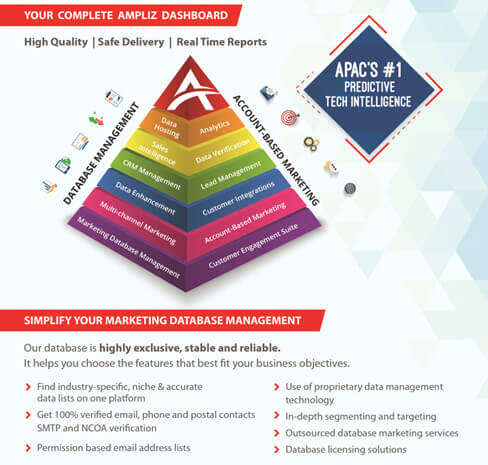 Clearly slated ROI
Account-focused Personalization
Resource Usage Optimization
Easier Sales Assignments
Goal-tracking and Measurement
Simple User-interface
Ampliz covers all necessary elements falling under a B2B user's basic marketing calendar. Enterprises – whether large or small – can easily identify their high-value accounts and key target markets with Ampliz's enhanced marketing metric tabs. Discover the right channels and focus your content strategy accordingly with its database management and marketing automation features.
Can/Should ABM be Automated?
Where personalization is the call, businesses often doubt machine intelligence to match human expectations. Consequently, automating marketing services for high-value accounts is considered as a risk. The human touch does work for B2Bs, but only if the data intelligence network backing it is strong. Thereby, most marketing firms end up spending on both technology and human resources with no control over ROI and success rates.
Before CeBIT, Ampliz's R&D Lead Programmer, Mathew Seid, addressed this isuue in a discussion with Span Global Services presenters. "Maintaining separate marketing departments causes nightmares for individual company budgets. But it is also an essential element in creating a data-driven environment to harness greater accuracy from their marketing efforts… it is this thought that enabled us to create an efficient, easily manageable marketing automation platform that is Ampliz", he said.
Account-based marketing and its success as a marketing trend only indicates the demand of personalization for B2B marketing in foreseeable future. And with rising numbers of individual preferences, only automation would be able to streamline the flow of client needs.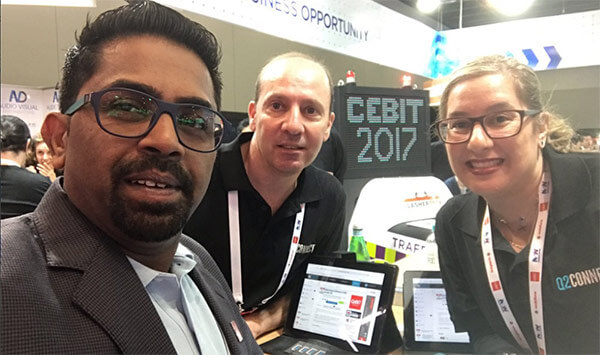 Day 3 : @SubhakarRao pic.twitter.com/FkAeUZHM9z

— Mukund (@MukundanAP) May 25, 2017
Follow our Global Operations Head on Twitter!
Will Ampliz work for you? Know it in CeBIT, at stand #A29. Meet us there, and get your first data append done with us – for free! Contact Span Global Services' media experts today!
KNOW BEFORE OTHERS!

Author - Edward George
One of the most charismatic leaders at Span Global Services, Edward assists strategic planning initiatives that help to promote an overall brand image of excellence. George is also a renowned B2B brand evangelist and blog writer. Backed with 15 years of client management expertise, George currently helps businesses achieve success through data-driven digital techniques. He ardently follows the lead by example principle and helps to maximize business performance of the organization and its clients.