To notch up your marketing gear to the expectations of today's elite prospects, you need the accurate edge of data-driven marketing.
There is a plague in the supercar arena. Today's elite buyers are not really satisfied with just owning a supercar. Practicality is surpassing the joys of pursuing the dream design, and people are getting too comfortable for chasing their dream car. The new age automobile marketer needs to bury the hatchet of nostalgia and do a great deal of ground work before realizing the needs of today's supercar buyers.
Transforming the Supercar Brand Experience with Data-driven Marketing

Firstly, practicality is winning over passion.
First rid off the idea that supercars – being supercars – will sell themselves. Cons like high (though care-giving) maintenance, over (though worth it) price, complicated (though cutting-edge) features, rogue (though super) speed are weighing out the pros of owning the beast machines.
Secondly, stiff competition is beating brand loyalty to bits.
Each car manufacturer is venturing into the luxury car segment, and they all have something new to offer. Everyone wants to be super. "And when everyone's super, no one will be". Like other products, prospects don't come looking for that car anymore. So, essentially it is upon todays' digital marketers to bring the 'super' experience home.
Why Customers Don't Recognize their Dream Car?
In a recent marketing study, it was shown that customers feel detached from automobile brands. The study was carried out majorly on a wide stretch of British car consumers, but is aimed to apply on a world scale too.
Lacking Direct Benefits: Automobile marketing is the fourth poorest in being relatable to consumers, faring better only than gaming, financial services, and utilities. Contrastingly, retail marketing campaigns were stated to be very effective in influencing purchase decisions.
Buyer Segments Dying Out: Lesser percentage of the population is likely to buy new cars and the new generation is basically shunning the idea altogether.
Other Mobility Options: The new rage in the automobile segment is of electric cars. In face of impending fuel shortage and fossil fuel's overall global impacts, the future of automobile sector lies in electric vehicles. Public administrations are even actively adopting the new trend into figurative reforms.
Buyer-Seller Distance: Because of lacking direct connections with targeted brands, a purchaser goes through up to about 900 touch points digitally before coming to a conclusive decision regarding a car purchase.
If you have purchased a (normal) car, or planning to buy one recently, you will have found at least some of these to be true.
The major transformation of the supercar experience starts from ground up. Updated to the latest trends, all digital marketing experience regarding supercars have to be a combination of:
a) Streamlining the retail experience with its highly successful mass engagement formula,
b) Focusing on data-driven features like connectivity and IoT, and
c) Considering the buyer behaviour changes in regards to choosing cost-efficient mobility.
To make supercars cool again, the ideal data-driven marketing experience would follow the below path:
Relatable > Engaging > Streamlined > Eco-friendly > Cool!
How to Sell Supercars in the Cutting Age: a 6-point Data-driven Marketing Strategy
1. Strategizing and mapping buyer journeys for higher conversions
The key to effective digital marketing is to predict buyer's moods and capitalizing on them.

Each buyer persona has its own dedicated buyer journey. By following the regular campaign responses from your marketing database, you can identify your ideal buyer persona and start nurturing them under a personalized engagement funnel.
Constantly experiment with multiple affiliate partners. Track and optimize your web traffic from successful data-driven marketing combinations.
2. Building a sturdy response mechanism for consumers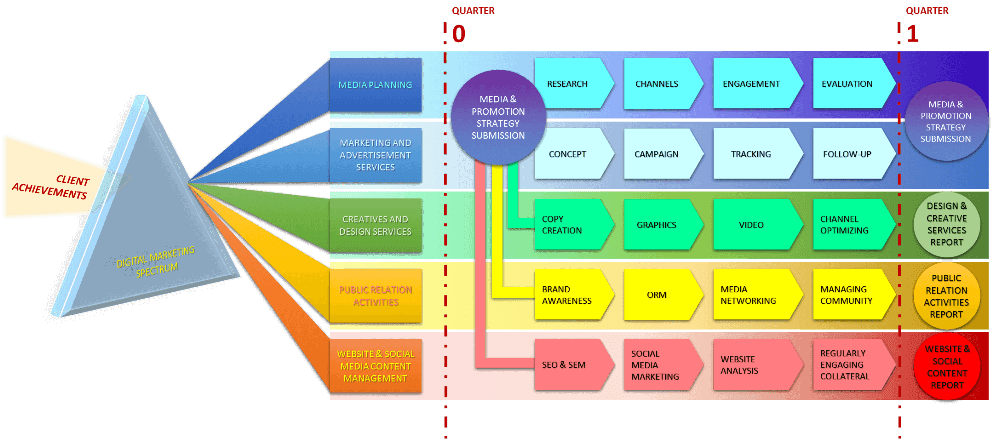 Automobile brands must come out of their "exclusive" shell and become more reachable. The modern car buyer doesn't play hard-to-get. The competition is tough and each contact is an opportunity – the simple retail formula is applicable here too.
Also, a huge selling point for supercars is the brand's immaculate servicing. A personalized consumer portal connecting the vehicle and the users' devices is sure to fetch good reviews, and lead to better references.
3. Creating a seamless brand experience across devices and platforms
Luth Research recently reported a customer's journey to buy a car which went through 900 touch-points, including Google searches, YouTube videos, images, dealer and manufacturer interactions.
This may be one incident, but surely it's not an isolated one. Car buyers are depending more on digital media for their purchase decisions. Identifying buyers' digital journeys is key to identifying their pain points, and resulting into higher conversions.
Also, this particular study reported by Google, recognized 71% of the interactions to be done on mobile devices. Mobile campaigns on lucrative gaming platforms and interstitials on top automotive geek sites can generate awesome reviews, and accumulate genuine leads.
4. Generating mass appeal for the brand by continued engagement
In a recently conducted marketing survey by Oliver, about 31% consumers alleged that they felt disconnected from automotive brands, which ranked the fourth poorest amongst 21 industries.
It tells that, cars are not "cool" anymore. The honeymoon period of cars selling on their own are over. Also, Canada is one of the poorest performers in terms of car sales… even for supercars.
It's time for brands take charge and spend the required share to marketing their brands through social media and other channels. Sharing the brand experience first-hand is the first step to making the supercar reachable and relatable. [Suggestion: Opening a casual Instagram page with real-time photos of the supercar workshop can act as a good retainer and a source for continuous brand following.]
5. Amassing a new consumer segment in the youth
The average youth today start working early, and harness a strong buying power at a comparatively early age. They are the most active on digital platforms (your data-driven marketing targets) and are more susceptible to brand promises.
The perception of relating car purchases to adulthood has cost the automobile industry a valuable consumer segment.
Automotive marketing campaigns need to be re-aligned to target the high-potential young brigade.
6. Promoting an eco-friendly brand image
Automobile industries in countries like Canada are going under tremendous reform to reduce carbon emissions. And they are targeting car fumes to be one of the pertinent causes of air pollution. As a prevention measure, the Canada government is projected to introduce 100,000+ electric cars and 40,000+ electric charging stations around the country, by 2020.
While production of fossil fuel-driven cars will take a hit due to this move, care should be taken that it also doesn't impact the car's brand image.
Eco-friendliness has to be a main standing point while marketing supercars (take Tesla for example) in the coming years.
Want your automotive brand to excel in brand marketing too? Double your marketing RoI with our industry-focused marketing consultants by your side. Schedule a call with the experts at Span Global Services.
KNOW BEFORE OTHERS!

Author - Edward George
One of the most charismatic leaders at Span Global Services, Edward assists strategic planning initiatives that help to promote an overall brand image of excellence. George is also a renowned B2B brand evangelist and blog writer. Backed with 15 years of client management expertise, George currently helps businesses achieve success through data-driven digital techniques. He ardently follows the lead by example principle and helps to maximize business performance of the organization and its clients.