Billboards glittering on iconic buildings with absolutely no one to look at them – that's the busiest square in the city that never sleeps. The Times Square at least gets the luxury of billboards filled with advertisements. Tokyo's Shibuya Crossing is lamenting with empty ones. Never before had the busiest spot in Tokyo been free of ads, not even when a tsunami and an earthquake simultaneously struck Japan in 2011.
Whether it is the lack of advertisements at the Shibuya or the lack of audience at Times Square, both clarify the scale of the devastating impact that COVID-19 has had on the marketing industry. The virus that originated in China's Wuhan has quickly taken over the rest of the world to bring economic disruption of a scale that was seen only after the World Wars and the 2008 financial crisis. Businesses are struggling to keep paying rent and salaries to employees. They have to save funds from somewhere, and marketing is a soft spot to slash budgets. Several photo shoots, ad campaigns, trade shows, fairs, and conferences have been canceled – some because of the lockdown, some because of reduced budgets, and others because of both.
The third category, i.e., marketing campaigns that have been canceled due to both reduced budgets and social distancing rules, contains B2B marketing. B2B brands have always relied on physical events like trade shows, postal mail marketing, one-on-one client conferences, and product fairs. Since lockdowns and curfews have caused cancellation or postponement of most of these events, B2B marketers might feel jittery in these uncertain times.
B2B Brands: Marketing Amid the Coronavirus
Even though all physical marketing methods are useless in current times, disappearing completely from the market is foolish. China is already on the path to recovery, and other nations are expected to follow suit. Even if a slight recession follows this outbreak, people will be buying things. If your brand isn't in their minds at that time, they will buy from your competitors.
When the economy finally reopens, you would not want to be baffled and struggling to compete. You should, therefore, continue with your marketing efforts even on a constricted budget, and to do that, digital marketing is the best way ahead.
Digital marketing has always been viewed as a significant source of lead generation for B2B brands. However, at a time when social distancing is everyone's top priority, it has become the 'only' way to communicate with customers essential marketing messages.
Here are some reasons why both big and small B2B companies are turning to digital marketing as the outbreak is in progress –
1.Agile Communication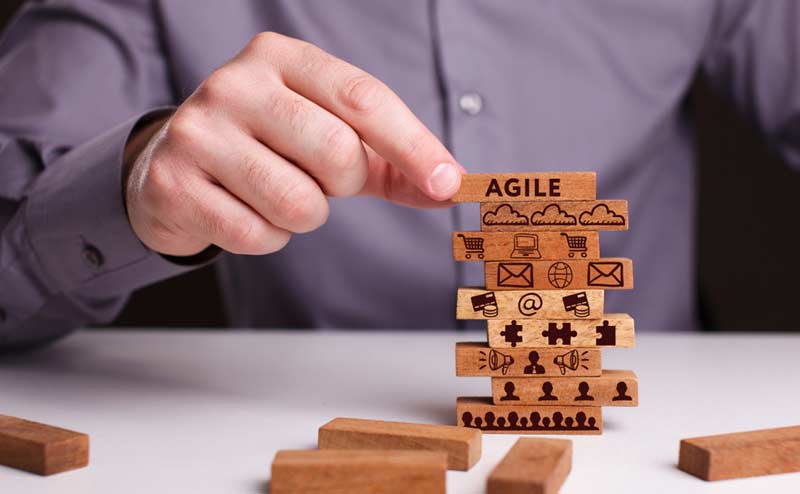 The coronavirus is spreading rapidly, and its implications are changing just as fast. Things do not always move as quickly in the B2B marketing world. This is because no matter how efficiently you plan physical campaigns, they can never match the agility of digital media. As a result, brands need to have a rapid response model that can only be supplemented by digital communication.
To let customers know how they are responding to the outbreak, brands around the world are using websites, email campaigns, and social media marketing. These methods can also be used to inform customers about trade show cancellations, postponements, and rescheduling of sales fairs. If brands fail to inform their customers about such cancelations or rescheduling, they invite confusion and, ultimately, distrust. As a result, harnessing digital marketing platforms to deliver quick messages is becoming the new normal for traditional B2B companies.
2.Offline Events are Impossible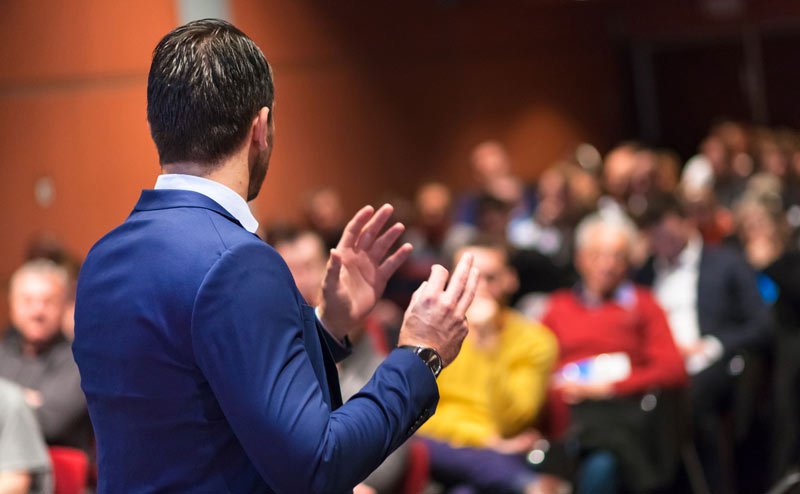 Almost no country is allowing large gatherings or events like trade shows to keep the outbreak as contained as possible. All previously scheduled events have been moved to a later date or canceled. According to a PredictHQ report, a surge of 500% was noted in trade show cancellations in February. Since brands will not host their major lead generation sources anymore, they have to find alternatives, and the best ones are digital.
Thanks to video conferencing software like Skype, all events that were scheduled in person can be held online. IBM's Think, an event scheduled in San Francisco earlier this year, will now take place online in early May. Many brands are producing video content or hosting live lectures and product information sessions on their websites, social media channels, or through video calling software.
With a smart marketing strategy focused on shifting physical events online, B2B marketers are expecting almost the same level of customer engagement as they would from a trade show or a business-client conference.
3.Digital Marketing is Not Overly Expensive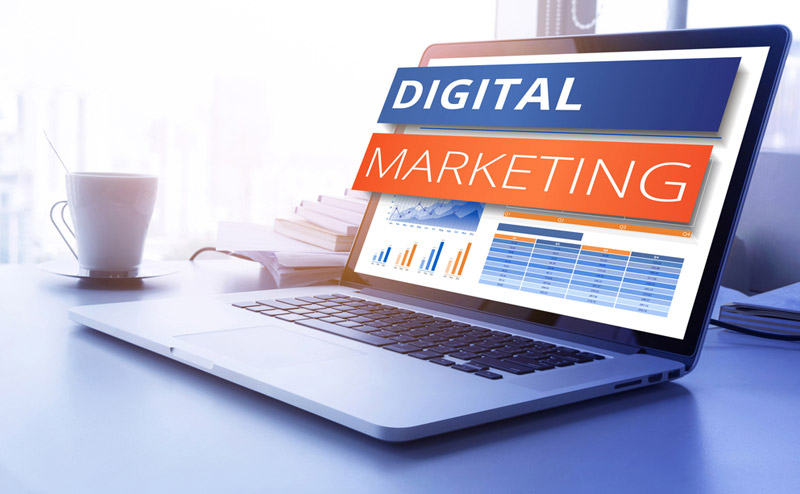 Trade show sponsorships generally attract 30-40% of the marketing budget. Digital marketing takes a small fraction of this percentage and can deliver considerably better results. Social media posts, videos, and images do not require too much money, and neither do online ads. As CPC continues to decrease, brands are also finding it profitable to invest in pay-per-click advertising.
Metrics like unique visitors per month, cost per acquisition, return on ad spend, and cost per lead are usually used to calculate the ROIs on specific marketing campaigns. These can be tracked far more easily for digital campaigns as compared to offline ones. At a time when every lost dollar pulls you down the marketing curve, tracking ROI is extremely critical. By knowing exactly how effective and profitable each campaign is, brands can decide which are the best to keep and which should be eliminated. Such decisions prevent overspending and help marketers manage a small budget effectively.
Without draining marketing budgets, digital marketing helps brands communicate with their customers regularly and foster excellent customer engagement.
4.People are Spending More Time Online
When everyone is stuck at home with nothing to do, what do they spend time on? Social media, Web surfing, Netflix, Youtube, and other similar platforms. A report published in the New York Times on April 7, 2020, also shows that traffic to all of these sites has suddenly increased in the past few months. Marketers have quickly realized that as internet usage increases during the pandemic, the most efficient channels to engage with or attract audiences are those that they spend the most time on.
Even B2B companies that paid little attention to online and social media marketing have sensed the change in internet usage patterns and are quickly devising new campaigns crafted especially for online marketing channels. By going digital, these brands are saving themselves from sinking deep into the abyss. Marketers are revising their SEO strategies, producing bulk content, making new infomercials for social websites, and striving to rise on top of SERPs. They are even fashioning content that targets topics that users are searching the most by using tools like Google Trends.
Digital marketing mediums, coupled with automation, have helped several B2B brands stay in the competition and manage budgets effectively, even as the pandemic wreaks havoc on the economy. If you want to have a winning pandemic-conscious marketing strategy, resort to digital marketing soon.
Author - Mukundan A P

With having spent over 18 years with the Champions group leading the APAC territories in the data domain, Mukundan has a reputation of helming some of the most formidable projects in the B2B sector. He is known for his ability to build relationships and make headway for his clients using his expertise in data driven solutions. Having worn a plethora of caps in his vast career he is not an individual of singular talents. Mukundans ability to handle multiple roles and his immense success makes him one of the finest leaders that this industry has seen.