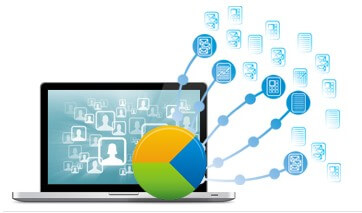 Big data, data insights, data intelligence is one of the trending topics for both marketers and stakeholders. The reason for the ever-increasing demand for data based metrics, and insights are the fundamental need to understand markets and customer behavior.
Many marketers are sitting on a big data without knowing what to do or how to derive real meaning from this data.
Data to Data Insights, leading to Engagement
Having big data is not the end objective. Data is only the raw material from which you can develop related insights and use these points to improve business outcome.
At Span Global Services, we have a team of data analysts, statistics, and scientists who has the skills, knowledge and expertise on big data. We help companies fulfill three main data related objectives:
Improve Customer Engagement: Help find more about your customers, who they are, what are their needs, and what do they want from you.
Build retention or loyalty Programs: Analysis of data, help you discover buying habits, create effective loyalty programs, and trigger more repeat business.
Increase ROI from Marketing Program: Find which marketing channel is more effective with your audience and what works best.
For information on data related solutions, please feel free to contact us.
Author - Span Global Services