A bad office day begins at a badly arranged desk. After a bill-laden letter-box and rhythmic jolts of the bustling daily commute, your mind is a minefield of anxiousness. Adding the burdens of an unorganized workstation, finding each hilly-billy document becomes an excuse for outbursts. What you need is a secretary. Digitally speaking, you need advanced database management.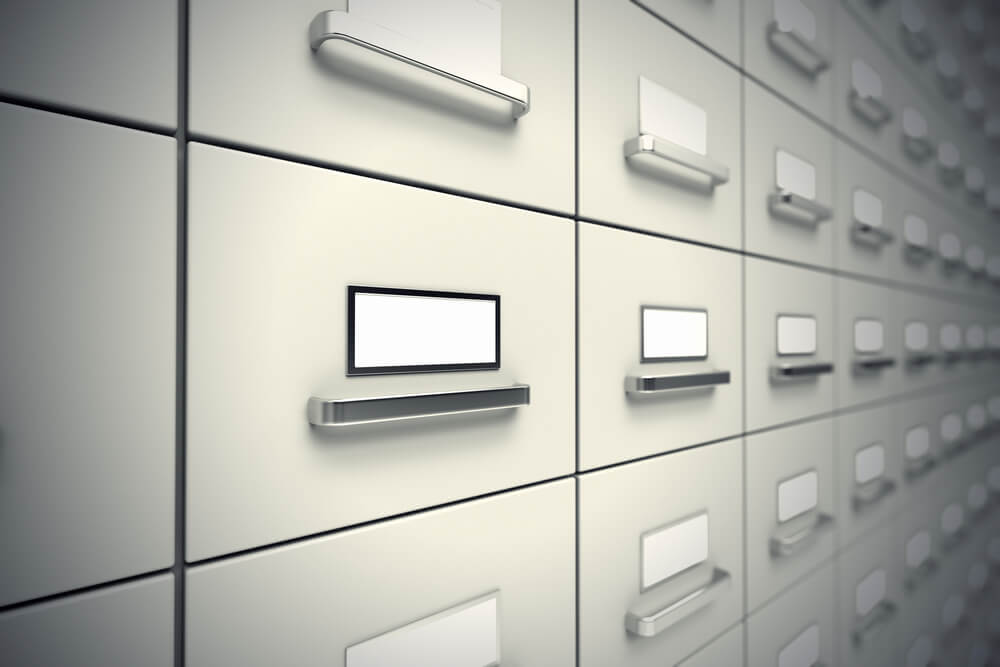 Where Does Most Data Clutter?
Ever seen the size of the photo you shared on Facebook? The quality is shrank not only to fit your timeline, but also to accommodate photos shared by 800 million other users every day. Answer to the data cluttering source question lies behind steel walls of social media data centres. Facebook has one in Oregon. In fact, that is the only building Facebook has ever wholly owned.
Social media has been the right hand for marketers too:
84% of B2B marketers use social media
83% of the total marketing community feel social media to be important in their business
Businesses over the world are appointing specialized social media managers to excel in their virtual identities. And they have a field day:
96% – measure fan followers
89% – measure traffic
84% – measure mentions
55% – track voice shares
51% – track emotional quotient
Photos, posts, files, news – social media is the go-to for businesses and individuals alike. How much does all this amount to? Imagination is the limit, and it's growing at exorbitant rates with addition of new users.
And why! 80% of social network users in US prefer their favorite brands' presence in respective social networks. Businesses have shown multiple folds increase in returns with their social media presence. Span Global Services, with their sets of specialized data management services, cater to organize and update ageing company databases. Call us at 877-837-4884 to ask for our help. Write to info@spanglobalservices.com and give your suggestions.
Does Data Management Help?
53% social media marketers don't track their success
52% cite difficulties in tracking ROI of social media marketing
It's a shocking truth! You can guess but can't know for certain whether you're succeeding with your new campaigns and whether your investments are fetching the needed returns. A failure of this measure would be considered as unrealistic in a real world marketing campaign. The endless possibilities and scope for data management are thus open for social media marketing also.
4-Step Sweep of Social Media
Social media is a cluster of origins, professions, cultures and input variations. Data management services provide the much required stack-up of your digital work desk.
1.      Cleansing – Old data in the digital world are filled by gaps over time. Information you may have missed, incorrect entries – all sorted out and matched with reference databases of the relevant field.
2.      Profiling – The corrected data is neatly categorized according to your business specifications and placed at optimum stand-by.
3.      Verification – The new data often require validation. Verification on profiles and details are absolutely necessary for the correct analysis of the business' progress.
4.      Appending – Marketing campaigns may run into regulatory hurdles without a proper permission-verified contacts list. Appending assures the availability of customers during specific campaigns, guaranteeing response to a great extent.
Arrange your campaigns in the social media with an organized set of analytics through database management. Your contacts, campaigns and promotions stay at their best order with Span Global Services' advanced data management features. Fetch the latest updates on 877-837-4884. Write to us at info@spanglobalservices.com about designing your data management solutions for social media specific campaigns.
Author - Jeff Anderson
Assistant General Manager has a 12 year track record in marketing analysis, business strategy and online brand development. His expertise has enabled various organizations protect their online brand footprints. An avid traveler, he is determined to learn new languages and uncover the secrets of how successful people and companies communicate.