We have all grown up with the story of Cinderella. She is a vibrant young lady with a selfless character, beauty and magnificence. Though confined by suffering and distress, she never resigned to fate and always dream about a beautiful future ahead.
Now let's get to Data. What could be similar about Cinderella and Data Intelligence?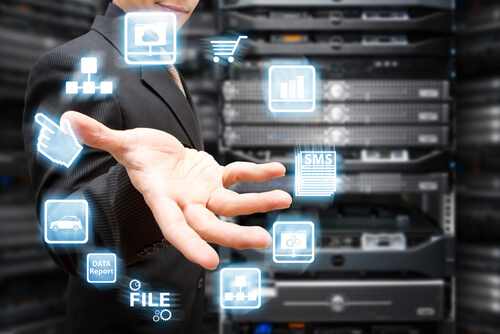 Just like Cinderella, data too was not given the right limelight that it truly deserved. We all have used data all our lives, but not really tapped on the potential benefits of this goldmine.
The story of data and how it became big started many years ago before the current rage around data intelligence. The first attempts to quantify data were witnessed during the age of information explosion. Rather than a hot new trend, data has been a vintage classic that's been getting better with time.
With Cinderella it was the fairy godmother, with data it is intelligence and the analytics systems that are integrated for a magical experience that enables companies create fairytales.
How Data can help businesses create fairytales
Organizations that focus on creating a robust foundation through data intelligence systems are the ones who create a niche for themselves. Here's how data can help you get there.
Increase ROI
Data can help you connect with your prospects, increase efficiency, and improve response rate. Data helps to boost ROI by tracking the best channels to get your message across and gain insights behind why these channels are a hit with customers.
Targeting & segmentation
Customer segmentation can help you focus your message to specific customer pools and customize your product or services to match their specific needs.
Marketing Strategy
It helps you unlock a significant business value and identify the right channels to create a personalized strategy and cater to the specific needs of your audience. It helps in boosting performance, minimizing risks and enhances the quality of organizational decisions.
Customer Engagement
Data helps in understanding customer behavior and response patterns. Who they are, what their needs are, and what they need from you. This information is the key to develop and build a business strategy that will create customer success and bring in repeat business.
To find out how Span Global Services can help you create your own business success story, call our experts at 877-837-4884 for a free one-on-one consultation or email us at info@spanglobalservices.com
Author - Tenzin Geychok
Tenzin is an exceptional business development manager with strong planning and implementation capabilities. He's highly skilled at strategy execution with an in-depth understanding of the customers' requirements. He constantly develops newer ways to improve customer experience that boost & build brand loyalty. Tenzin is a people's person ensuring positive interactions and relationships with clients and team members giving more emphasis to value over business.