As of Now, SAP ERP's global value stands at $57.58 billion! The popularity of the ERP software lies in its all-inclusiveness – from integrated to cross-functional dealing processes, SAP offers businesses with them all. Plus, it is considered to be the most in-demand ERP software for businesses with highly complex internal and external operations. No wonder SAP is a favorite among Fortune 500 companies across various industries.
Get Full List of Companies that use SAP
Here is a list of top Fortune 500 companies  that use on SAP for their data management –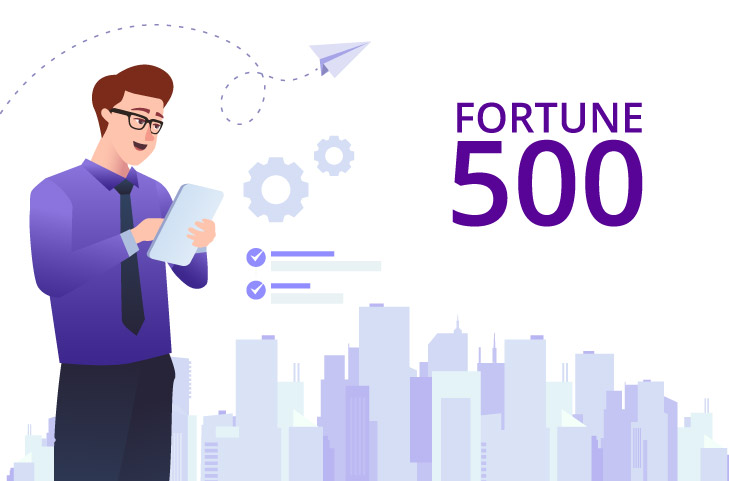 Amazon is a name that needs no explanation. This Big Player's net profits have risen by 84%, with sales hitting a whopping $386 billion in 2020. As the "most customer-obsessed company in the world," Amazon uses SAP for many of its internal business processes. Some of the SAP products they use include – SAP Business Suite, SAP HANA, SAP BusinessObjects, etc.
A company best known for its highly complex business processes, Apple uses SAP mainly because this ERP is highly configurable. With unlimited scalability scope, SAP is used for Apple's backend, stores, and more.
Walmart has been a loyal user of SAP for its back-office operations since 2007. This Fortune 500 Giant even uses SAP HANA's business intelligence platform to process its half-a-trillion transaction records.
Headquartered in Irving, Texas, the American multinational oil and gas corporation, Exxon Mobil, had made SAP the "primary backbone" of its technology infrastructure. Recently in January 2019, the company implemented SAP S/4 HANA in its XTO Energy business.
Working towards health equity and addressing health disparities, United Health Group is also among the top customers of SAP ERP. Numerous patient-oriented functions, as well as patient billing and internal communications, are carried out using SAP.
Do you deal in products and services that are complementary to SAP? Then, you would surely have the above-mentioned Big Players on your marketing radar. Get list of companies that use SAP across industries and geographies with Span Global Services data-driven marketing intelligence. Get demographic, firmographic, and technographic insights of your niche audience and convert them to loyal customers before your competitors get an edge!
Author - Tenzin Geychok
Tenzin Geychok-Senior Manager, Business Development Tenzin is an exceptional business development manager with strong planning and implementation capabilities. He's highly skilled at strategy execution with an in-depth understanding of the customers' requirements. He constantly develops newer ways to improve customer experience that boost & build brand loyalty. Tenzin is a people's person ensuring positive interactions and relationships with clients and team members giving more emphasis to value over business.