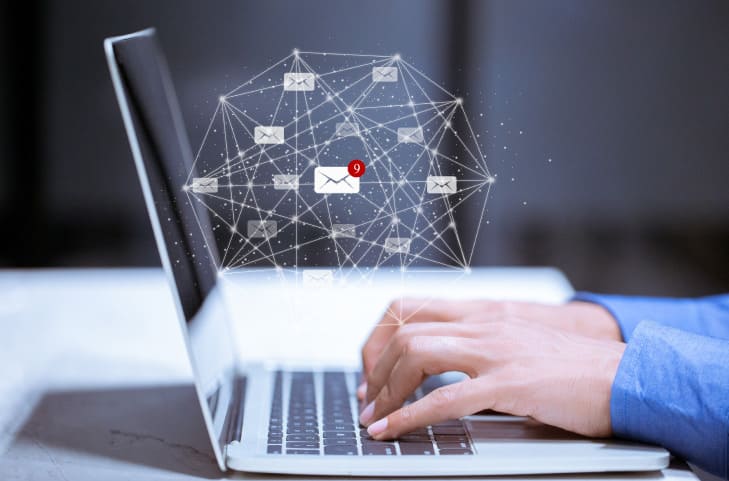 Any effective marketing campaign is only as successful as its reach.  Then, why let go of an opportunity that can make your marketing endeavor more effective and more responsive?
Let's explore how your promotional email campaigns can benefit your business and get you returns like never before. Timing the email alone will not get you there. There are several other factors that contribute to the success quotient.
Let's delve into some of the most useful email list segmentations.
Why Email Segmentation?
Segmenting email lists can increase deliverability It helps you increase email open rates, lower opt-out and unsubscribe rates, increase sales leads and achieve greater customer satisfaction. This is because you send customers specific information about products/services they are specifically interested in. Segregating your email lists into smaller clusters based on similar characteristics will radically maximize the relevance and credibility of your email campaign. There are several ways through which email segmentation can be done; methods include segmentation by geography, purchase history, demography and through behavioral data.
Geography
If you have collated data along with the zip codes and addresses, in such cases you can segment email lists by geography. It is just wise to send an event invite to subscribers who live in the same location as the event.  By sharing emails to subscribers based on location you will reduce the chances of annoying the overall list of subscribers with irrelevant mails and decrease your chances of getting spammed.
Content Interest
If you want to have a healthy and thriving email marketing business, you can't just be sending out the same generic email to everyone who signed up for your list. But how do you know what type of content to send? The best way is to create different segments based on their interest level in the content that they are opting for. The concept is based on the idea of "segmenting" your customer base to make personalization possible and optimize campaigns towards specific groups.
It helps organizations create effective messages that reach the targeted audience at just the right moment and deploy those messages in relevant places to maximize potential impact.
Stage in the Sales Funnel
Each step in the B2B sales funnel is designed to improve conversion and increase sales. The funnel starts with awareness and ends with activation, indicating your prospects have had some form of contact with your company or brand. The importance of segmentation based on the sales funnels' stage will help define the outreach that would work best for the target audience. This includes using different strategies to reach different targets, effectively raising revenue, and increasing profitability.
Segmentation Based on Device
Business users are consuming content over a plethora of devices, and today we find a lot of engagement via mobile. So it is about optimizing content for a mobile-first approach rather than a mobile-friendly or responsive design approach for delivering content.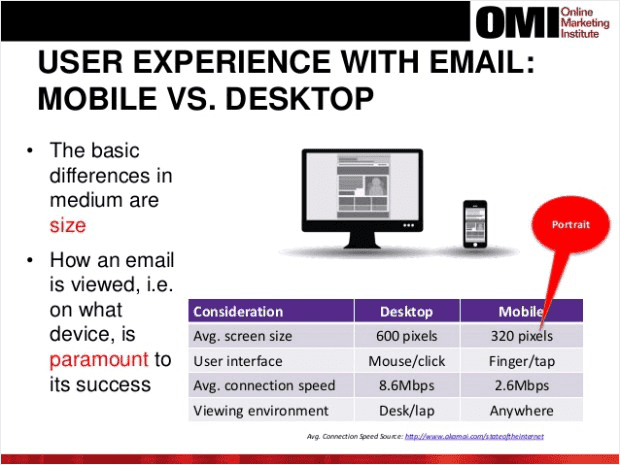 Source: Online Marketing Institute
Also, content delivery based on your prospects' devices on which they are likely to engage gives you ample room for improving personalization, enhance User Experience (UX), and improve content delivery.
Optimizing campaigns specific for devices will go a long way in your prospects' decision to engage with your campaigns.
Purchase History
The purchase history is a great way to maximize the efficiency of any promotional campaign. Based on previous purchase history you can target certain groups with specific products/services. Over time you will also be able to accurately gauge and anticipate likely customer purchase and direct your promotional campaign based on their specific preferences rather than sharing all your promotional emails with them.
Demography
Segmenting your email list based on gender, age, socio economic status and even job roles helps you analyze consumer preferences and interests. Data documented under demographic segmentation can assist in running a quantitative product analysis for a strength based business strategy.
Clients & Prospects
It is extremely crucial to segment the clients and prospect lists separately. Imagine sharing an email with a long time client that reads "Introductory discount offers packaged just for you". This type of an email can hamper your brand image and bring down your ranking on customer sensitivity.
Behavioral Data
Another way to increase returns is by segmenting your email list by understanding behavioral data. Segmentation can be done based on emails opened; email opened and clicked through to the web site, people who have opened the email and not made a purchase and the ones who have not opened the mails. Each of these groups can be given a different treatment to engage them in an efficient way.
The crux of it all is that relevancy is ultimately the key to optimizing ROI and segmentation is a definite way to get the most of your email campaigns. Want to know more about how you too can segment your list and make the most of your email campaigns?  Seek an appointment with our team of experts at 877-755-0023 for a free one-on-one consultation or email us at info@spanglobalservices.com.
Author - Jeff Anderson
Assistant General Manager has a 12 year track record in marketing analysis, business strategy and online brand development. His expertise has enabled various organizations protect their online brand footprints. An avid traveler, he is determined to learn new languages and uncover the secrets of how successful people and companies communicate.