Your mailing database is where all your customers are – existent, and potential. Collected from multiple sources and channels, they are subscribers to your various email marketing campaigns too. They are what you know in digital marketing as, your active subscriber-base. But about 89% marketers are guilty of treating their readers as mere numbers in the lead generation machine. Result: a list of ripe prospects turning into couch potatoes over time.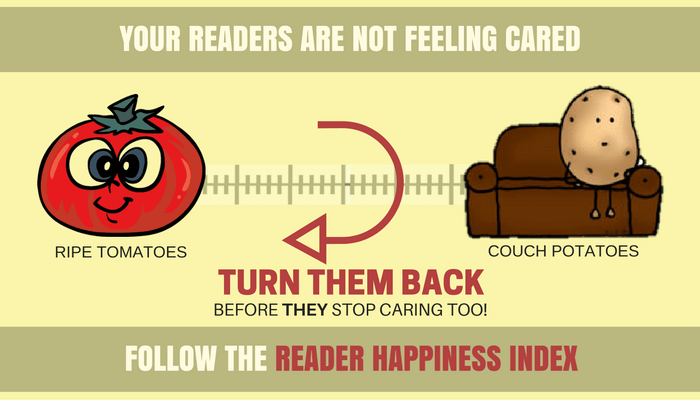 Amassing huge number of leads in your mailing database from standalone campaigns may prove great while crunching the numbers. Yet, qualifying and retaining them till the end of the conversion cycle requires much more than a catchy punchline.
5 Junctures Where You Lost Readers from Your B2B Mailing Database
For a marketer, "the right time, the right person, and the right pitch" is of essence in achieving ROI targets. Getting it right one time will get people interested, and on your list. Here are 5 times when you couldn't retain them:

1. YOU CHOSE MONEY, OVER TIME
You chose not to follow a timeline, and sent campaigns according to availability of resources. You failed to utilize the timely exposure in your recipients' inbox. People stopped expecting your mails because of your uncertain intervals.
You lost out on…
– Seasonal (time-bound) campaigns
– Creating your own seasonal campaign calendar and preparing for it
Counter-measures:
A strategized Email Marketing calendar. 

2. YOU CHOSE GLOBAL, OVER LOCAL
You thought all of your audience is globalized, and are aware of all updates across the globe. Your audience wanted to create an impact near their business base first. They didn't find your campaign useful.
You lost out on…
– Harping on local favorites
– Recent business opportunities specific to the region
– Cultural reverberations in the pitch tone and design
Counter-measures:
Geo-targeted databases – segmented into countries, states, and major cities.

3. YOU CHOSE THE TIE BEFORE THE NECK
Your technology products/services were designed to suit the needs of a particular industry. By not segmenting the list by industries, your mail became a generic pitch and you missed out on the specific features that could have proved useful to the targeted industry.
You chose generic over the Generals of the organization. By not creating a proper buyer persona, you targeted the wrong people, ones who didn't have a decision-making authority in the company. They didn't find it their responsibility to share with the decision-makers, and your emails were ignored.
You lost out on…
– Industry-specific promotions and offers
– Role-based personalized campaigns
Counter-measures:
'Industry', and 'Job title' mailing database appends

4. YOU CHOSE SHORT-TERM GAINS, OVER LONG-TERM LOSSES
You didn't continue what you started. People got wary of your commitment, and started re-considering their decision to stay connected with you. Your campaigns lost out on content marketing's first law: long-term engagement. The purchase cycle was disrupted.
You lost out on…
– Nurturing Campaigns
– Legitimate conversions
Counter-measures:
Nurturing workflow for "Leads" and "Customers"

5. YOU CHOSE TO BE ANALOG, IN A DIGITAL WORLD
The biggest mistake of all: you ignored the importance of real-time. Your marketing team didn't apply auto-response tools, or immediate response teams to reach the readers when they interacted through the mail. While you missed the opportunity, they kept looking for better alternatives on the net, and found your competitors.
You lost out on…
– Real-time responses
– Competitive edge
Counter-measures:
Marketing Automation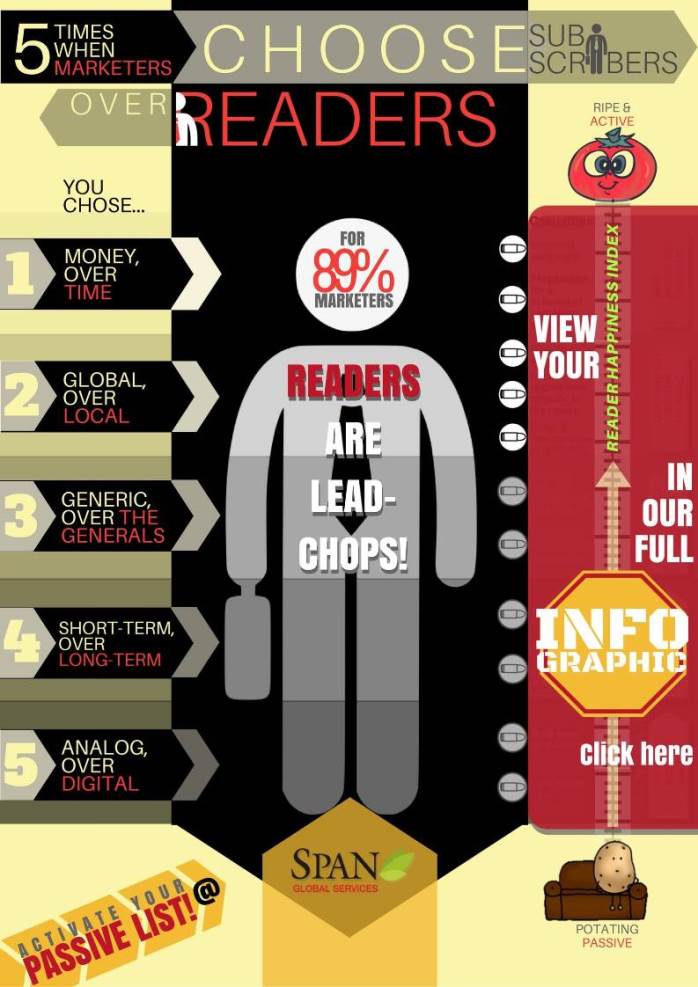 All campaigns start with a great mailing database. Contact our data experts to get the list of your choice, and get a free Amazon Gift Card this Christmas!
KNOW BEFORE OTHERS!

Author - Mukundan A P

With having spent over 18 years with the Champions group leading the APAC territories in the data domain, Mukundan has a reputation of helming some of the most formidable projects in the B2B sector. He is known for his ability to build relationships and make headway for his clients using his expertise in data driven solutions. Having worn a plethora of caps in his vast career he is not an individual of singular talents. Mukundans ability to handle multiple roles and his immense success makes him one of the finest leaders that this industry has seen.