Mark Zuckerberg's newborn has seen the light of the big world, and the proud father is wasting no time in making the little one realize how big it is actually. A bit too soon for discussing human potential and equality promotions, but kids anyway grow fast these days. What his letter means for technology marketing – now that is a different story entirely!
Before coming to the letter, current situations in the technology market are something as follows:
Professional blogs are the technology marketers' new best weapon with a 13x-time more revenue driving force compared to brands without dedicated blog pages.
Social media is the current business tracker where you can find clients, customers, prospects, vendors, and competitors – all at one place.
Business has become mobile. Technology Marketing is following suit.
Email marketing is still preferred over any other marketing channel by most B2B marketers.
Websites are the new digital showrooms. Interactive design and clever content optimizes visitor trust.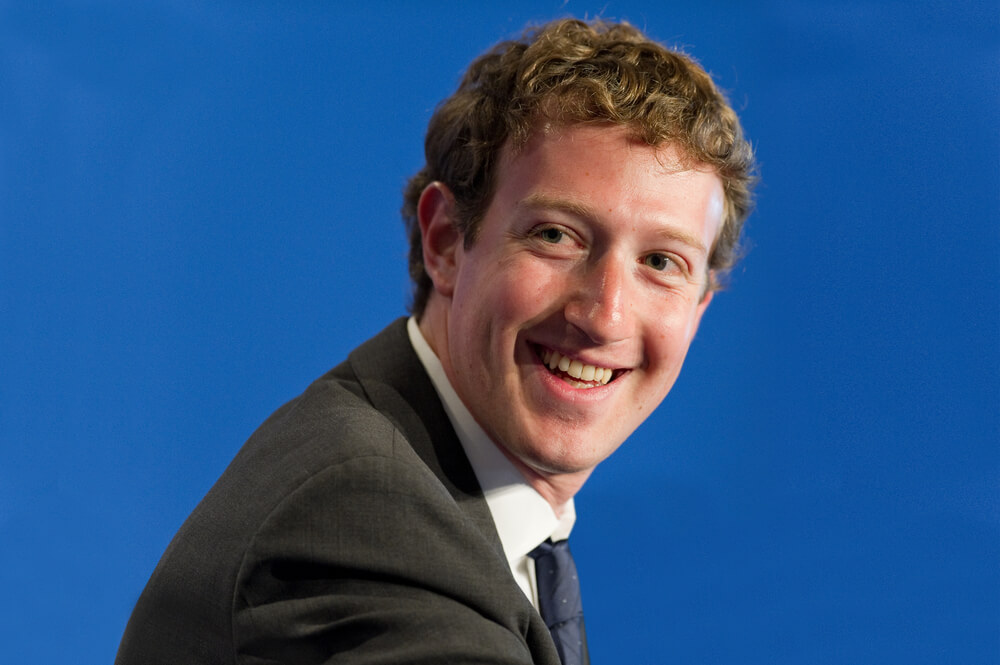 The list is ever-long and the trends ever-changing! A year in the field will make you develop your own ten commandments of technology marketing.
Zuckerberg's Letter to His Daughter Is the Vision of a New Future in Technology Marketing
In the letter, among his many parameters of self-evaluation, Mark Zuckerberg asks two vital questions. While talking about 'Advancing human potential', he says:
"Can we connect the world so you have access to every idea, person and opportunity?"
"Can we cultivate entrepreneurship so you can build any business and solve any challenge to grow peace and prosperity?"
He emphasizes the importance of technology in channeling growth to all sectors through a seamless network connecting all facets of the world in real-time. While his focus was limited to sectors like education, healthcare, communications and few others – implementing his vision on a large scale will require a giant integrated business community consisting of all industries.
Mark Zuckerberg's 100-Year Plan – the Technology Marketing Analogy
"We must build technology to make change. Many institutions invest money in these challenges, but most progress comes from productivity gains through innovation."
The Facebook CEO has made it clear that the society is looking towards a transformation and technology is the key in achieving it.
He also stretched his concerns to making right investment decisions connected to innovating businesses through technology. For technology marketers, these steps have to be taken in the long-run:
Technology investments do not serve short-term goals. They are hefty investments and should fulfill long-term purposes. Cheap marketing tactics to upsell customers should be abolished.
A more direct approach should be taken to analyze the needs of people. Simpler technological solutions in market analysis and research is required.
Lack of transparent legislative resolutions for technology industry makes the entire sector suffer. Better coordination between legislative bodies and technology sectors needs to prevail for a productive business environment.
Only about half of the people in the world are connected to internet. Initiatives in the favor of technological inclusion on a massive scale should be encouraged. It creates business opportunities for all and it is also the gateway for global market expansion.
Mark Zuckerberg's call for revolutionary changes in the technology sector is also a wake-up call for technology marketers. Rightly, as he puts it: "Technology can't solve problems by itself."
Span Global Services is one of the leading names in technology industry marketing solutions. Our databases and data-driven solutions design and implement the best marketing strategies for technology B2Bs. Contact us for opinions of our in-house experts.
Author - Edward George
One of the most charismatic leaders at Span Global Services, Edward assists strategic planning initiatives that help to promote an overall brand image of excellence. George is also a renowned B2B brand evangelist and blog writer. Backed with 15 years of client management expertise, George currently helps businesses achieve success through data-driven digital techniques. He ardently follows the lead by example principle and helps to maximize business performance of the organization and its clients.