Hold the presses, ladies and gentlemen of marketing! Your paid media and third party posting budgets are way too high. Choosing the right contact channels (even after advanced target research) is not enough to rope in modern B2B prospects. Last time I checked, most of your customers were amazed by the simple and user-friendly interface of e-tailer portals. Now they want the same seamless experience to access their technology products/vendors too.

Not only that you must find them, but it is also your job to guide potential tech buyers through the different phases of the digital marketing cycle. Multichannel promotions have evolved. 'Omni-channel' is the new buzzword for serious businesses.
Omni- Vs Multi-Channel Digital Marketing | Customer Centricity Redefined
98% B2B buyers do some online research before approaching their preferred tech vendors.
They consider reading 6 different collaterals on an average about similar options before coming to a final decision.
They collect reviews from online forums, testimonial pages, and peer group portals to get an overall feel about the purchase.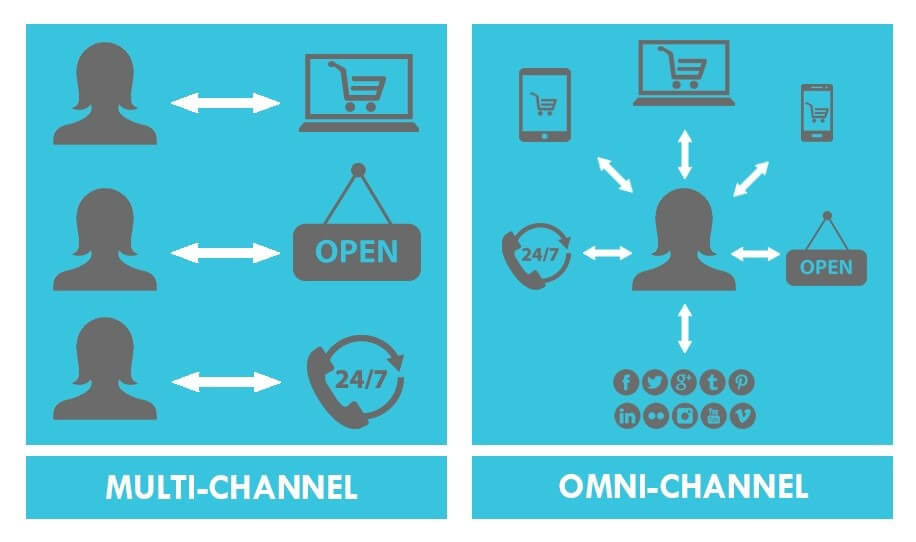 See the number of channels they are involved in! Multichannel marketing campaigns would get you to the target portals. There, you would customize your campaigns according to the characteristics of the group. But then what? How would you channelize their interests from there?
Before they take the final call, it would only seem logical for your prospects to want an organizer for all the information clutter they come across. What they need is a seamless roadmap to inter-connect their multichannel communications.
Unlike its multichannel counterpart, omni-channel digital marketing acts like a collation assistant. It reaches the prospects in their known domain and brings down all the engagement channels to a seamless single-medium interaction. An omni-channel strategy covers all the exit routes of the buyers and keeps them engaged till the purchase cycle is completed.
The B2B Purchase Scene | How E-Commerce is Influencing B-Commerce
The following is an example of a B2B tech purchase portal for different industries. Here's how it looks!
The portal is proprietary to Ochre Media Group which acts as a mediator between tech resources suppliers and tech users from multiple industries.


The portal has different sub-sites for each industry. Each sub-site contains galleries, product specifications and catalogues for the related technologies.


While the portal is complete with features and product information, the purchase options are limited to a product request form. Alternatively, you have options to interact with the seller directly through emails, or phone.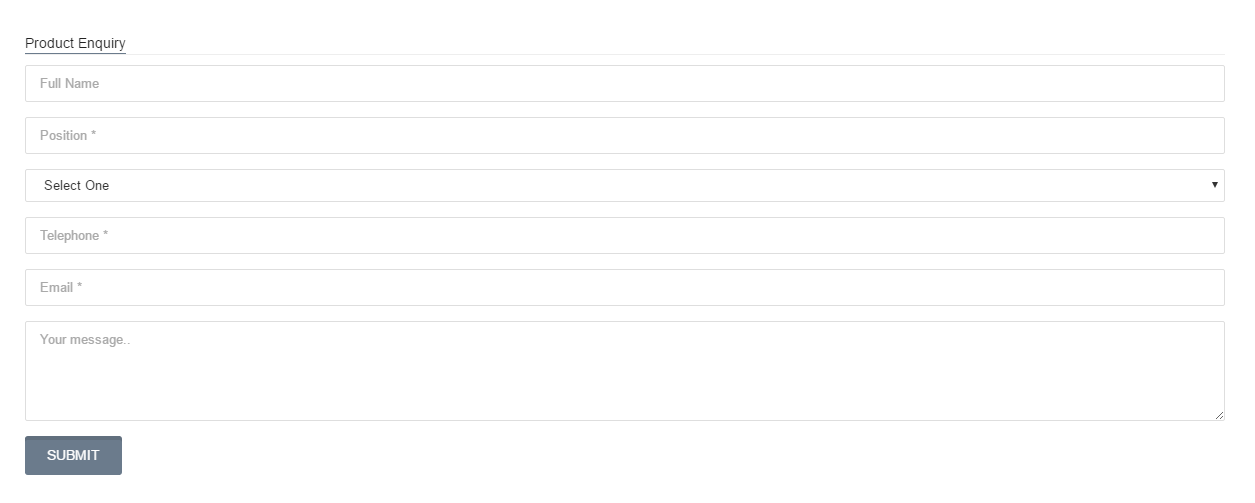 The above is a generic B2B purchase website example. It represents most of the B2B purchase portals that are in the market today. What it lacks is…
A Real-time response mechanism
Direct online purchase gateway
Expectations of Your O2B Digital Marketing Prospects
Agreed! Your clients are not buying a hair-dryer. Business management tools are costly, and stakeholders too many. Consequently, your clients would expect a lot more returns from their purchases.
So, what do your customer segments want? According to surveys, customer experience is going to surpass product and price as key purchase indicators by 2020, for professionals and retailers alike. In Omni-channel terms…
Marketing funnels should be more inclusive.
Processes must be designed to interconnect the communication channels and provide immediate responses to a multitude of buyer journey possibilities. More channels like notifications, texts, chats – will all come under the digital marketing radar.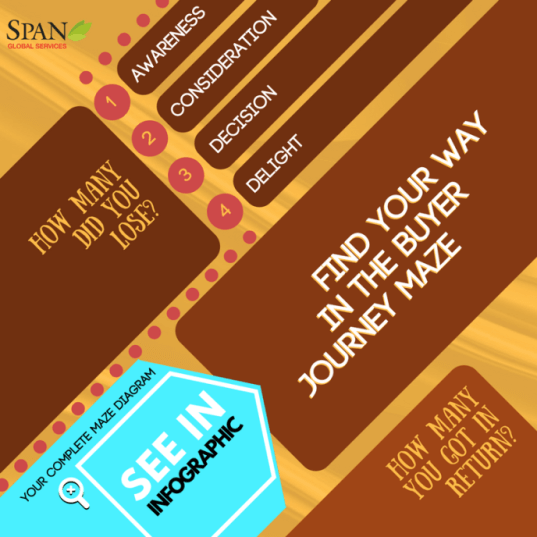 Brand consistency must be established across all channels.
If a customer starts a purchase on the desktop website, the brand mobile-app must be updated about it. The official website, desktop and mobile apps, social channels and even the brand's real-world applications must complement each other.
The days of "best marketing practices" will be over.
Characterized by the brand's inherent signature and the communication network at their disposal, each brand will formulate their own marketing practices, and trends. Customer interactions will be more individualistic, and data-driven. O2B digital marketing will upgrade brand personalization to a whole new level.
Give your business the power of seamless customer experiences with Span Global Services' data-driven marketing services. Stay ahead of the curve. Contact our data experts for your free one-to-one consultation
KNOW BEFORE OTHERS!

Author - Edward George
One of the most charismatic leaders at Span Global Services, Edward assists strategic planning initiatives that help to promote an overall brand image of excellence. George is also a renowned B2B brand evangelist and blog writer. Backed with 15 years of client management expertise, George currently helps businesses achieve success through data-driven digital techniques. He ardently follows the lead by example principle and helps to maximize business performance of the organization and its clients.