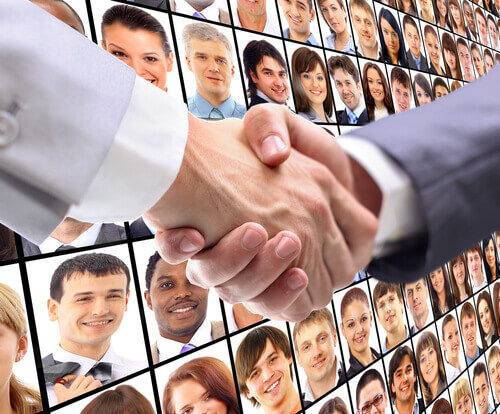 "There is only one boss. The customer. And he can fire everybody in the company from the chairman on down, simply by spending his money somewhere else." This statement made by Sam Walton in 1977 still holds true in today's technology-driven age, greater than it was few decades ago.
Changing technology makes a strong impact on businesses today. If you are slow in adapting to the changing trends, your customers will head somewhere else. Competition has reached an all-time high with newer companies launching unique concepts every now and then.
Convergence of social, mobile and cloud has fundamentally reshaped our world today. And the deviations keep coming, thanks to new forces like big data, location, and communities. These shifts greatly affect today's consumer behavior, and they in turn change how we must behave as companies.
On the flipside, the same technology which is influencing customer behavior is opening up bigger opportunities for you on how you can connect with every individual who connects with your brand.
Unlike empty proclamations of the past, today we can truly put our customers at the front and center and become responsive, available, relevant, and accessible. This is what it means to be a customer company—and what all companies should ideally try to achieve.
Delving predominantly on the topic customer company topic, Salesforce Dreamforce is geared up for its 2014 edition from October 13 to 16 at San Francisco. This is the ideal event for business, IT, and other professionals interested in turning their companies into customer companies.
With the right data-driven marketing strategies in place, you can reach out to your target audience and convert your company to be a customer company too. Know more about the Data-driven strategies through our experts at Dreamforce 2014. Register here and we will plan a meeting during your visit to the Dreamforce conference.
Author - Tenzin Geychok
Tenzin is an exceptional business development manager with strong planning and implementation capabilities. He's highly skilled at strategy execution with an in-depth understanding of the customers' requirements. He constantly develops newer ways to improve customer experience that boost & build brand loyalty. Tenzin is a people's person ensuring positive interactions and relationships with clients and team members giving more emphasis to value over business.