Recent waves of reader privacy lock-downs has paralyzed legitimate marketing practices. Campaign managers are being cramped for space. Data collection, under such stringent circumstances, has become a nightmare. Email lists, one of #B2B marketers' most reliable data procurement sources, is bearing the major brunt. Emails are still accounted for the highest lead generation counts for B2Bs, but the next two years are going to prove vital for its survival.

Our blog lays the collection vs. protection battle-report for B2B marketers. Know the status of your email lists, before your marketing team runs out of options.
Email Lists to be Geographically Protected in Future
Emails may not abide by geographic boundaries but countries do. Anti-spam laws are different for each country, and differing regulations (like the ones for APAC countries) will take the wind out of lead generation campaigns for multinational data operators.
With the emergence of IoT and Big Data, big players will still be able to harness enough data (in huge amounts) to keep the technological integrity unhindered amongst the mass. But legitimate data collection for medium and small enterprises through email lists will come at a higher cost.
Email lists will have to focus more on their geo-targeting capabilities. Regional personalization will have to be more intrinsic, including culture and stately benefits.
Countries like UK and Canada (CAN-SPAM Act) already have anti-spam laws in place for 'adventurous' and 'intrepid' campaigns. The enhanced regulatory trend will continue to spread across the globe as the free-data market size shrinks.
Digital marketers will face more legal injunctions as data collection becomes more centralized.
Where to draw the privacy line?
Research on consumer behavior globally throws up surprises. High-percentage of consumers are okay with revealing (even flaunting) what brands they use, their key interests, creating wish-lists. Yet, taking personal information is still considered a cringe-worthy practice in most online communities.
A study shows, consumers in the age-group of 40-above are skeptical about providing their mailing address, emails or phone numbers. Millennials are much more open-minded on this ground.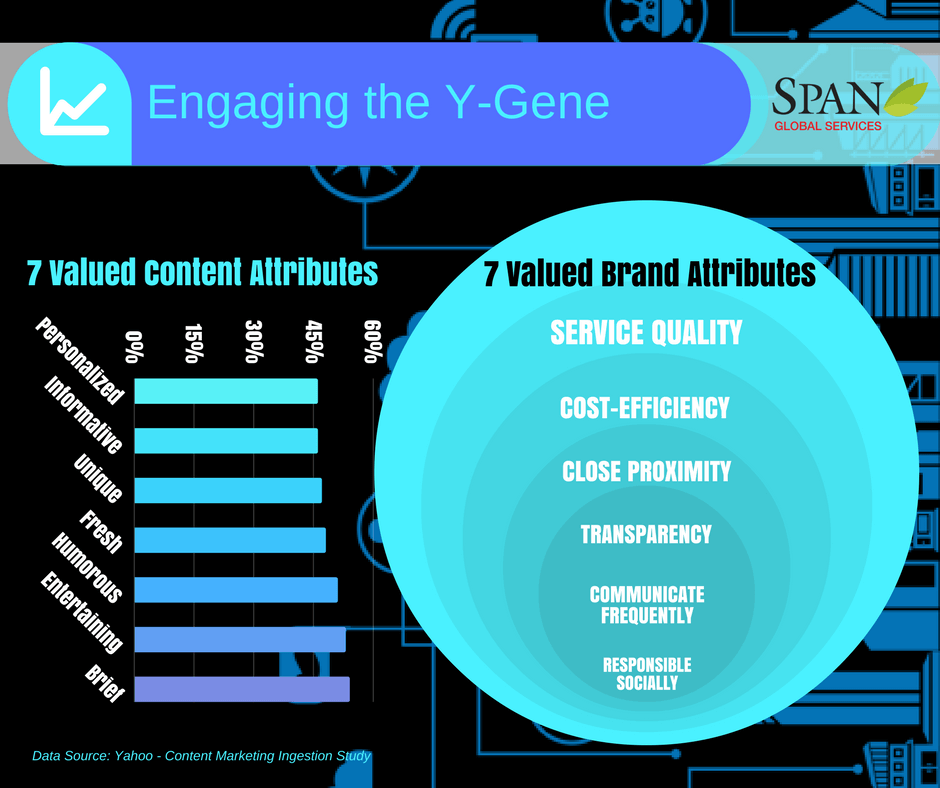 While customer may be king, marketers will have to draw the line somewhere. Data experts need to constantly track their social media tabs to know consumer behavior and buying trends.
How far does a back-door entry prove useful?
Consumers are no longer astonished by marketing mails. But they are overwhelmed by it. Now they have smartphones, tablets, and other multiple wearable devices, that track even their most personal information. From running capacity to buying limits, data collection is all personal now – and also multichannel. The buyer is bound to divulge information in one way or the other.
From #digitalmarketing point of view, this dispersion of information is a new window for conversion. But it's also a back door entry that may backfire. After all, this is also one form of privacy infringement! One way to toe the line is to be upfront and explain your purpose. Honesty works better, especially when you interact with an interface.
Words of Wisdom:
Don't judge your purchasable email list by its size
Smaller lists are pro-active in targeting and offer brand engagement and ROI
Buy smart data, with intelligent data-fields to complete your buyer profile
Indulge in co-marketing activities and collaborate with locals to know recipients better
Span Global Services is charting out new campaign routes with better data intelligence. Be a part of the Data Revolution. Contact our Data Experts.
KNOW BEFORE OTHERS!

Author - Debottam Dutta

Debottam Dutta, is the VP for Business Development at Span Global Services. A technology geek with deep industry knowledge, Debottam has championed the B2B data space and enabled double digit growth for global tech enterprises. His business models have inspired partners globally to embrace data-driven partnerships. Over the last eight years he has built a reputation for developing the best business strategies, incubating new business models and expanding partner channels world-wide.