Expand your Customer Base at 5x the Speed: Know Who is using Salesforce and Why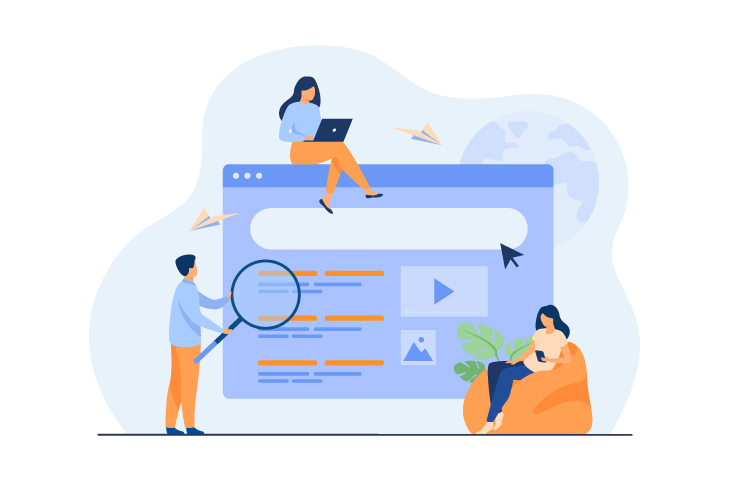 Bring speed and agility into your lead prospecting with Salesforce users database
Streamline your marketing efforts with lead data list of segmented buyer personas and an array of intelligence fields
The Salesforce customer base is massive and you have Fortune 500 companies like Aldo, T-Mobile, American Express, and Canon use Salesforce to run their day-to-day operations. The Salesforce users' market share is huge and the growth of Salesforce tools and related products have seen an exponential rise.
As a B2B tech marketer, you would like to tap into this market share of Salesforce users – while you are also on the lookout for organizations that are trying to scale up their technology stack or their tech installs. You might also be keen on clinching business opportunities with new businesses looking to adopt SaaS-based cloud solutions and new products and tools.
By knowing your target market's buying behavior and where your target market is – you can quickly align your services and marketing campaigns to fulfill the specific business need.
Let's delve into what matters for running successful marketing campaigns that drive sales with technographic data of organizations having Salesforce product installs.
Probing the value proposition of sourcing a Salesforce Users list
If you scour the market for the Salesforce Users list you will find an array of providers who can help you with the list – but the question that arises is "What is the value proposition?".
A user list that does not provide you details of the buyer intent or does not have the appropriate intelligence filters, segmentation is as good as running your marketing campaigns blindfolded.
So it is important to probe your user list provider if their list fulfills your specific requirements.
You should be able to pitch in with the right marketing communication that is precise and to the point. With your value proposition addressed you can understand the following aspects of a tech buyer.
What are the current challenges faced by your Salesforce user base – can be mitigated at your end?
Are there any services you can provide remote or on-premise?
Do you have any cost-effective alternatives for their existing tech stack?
What are the opportunities for up-scaling and optimization
Can you effectively integrate value-added products or services which can work in tandem with the Salesforce installation for users?
Also by having the value proposition addressed, you can confidently expand your territory and take bold steps towards prospecting with new markets by identifying buying patterns in your existing market niche.
What can you infer from a tech buyer who has adopted Salesforce CRM?
You know that the company or the business account that has adopted Salesforce is taking its sales prospecting seriously – be it lead prioritization or opportunity management.
You can also infer they want to streamline their sales operations and processes and give great value to each sales opportunity. You also know that they want to map their buyer personas and map the buyer journey at every step to dish out great customer experiences.
This intent can help you pitch the right marketing campaigns of allied services with this Salesforce user base.
How you gain by mining Salesforce Technographic Data or Leads
By mapping the companies that use Salesforce and their technology usage behavior you can tap into their most relevant business opportunities.  You can quickly expand the horizons of your marketing campaigns to a bigger audience with campaigns that have run successfully with your existing Salesforce user base.
You have many big payers such as AWS, Canon, L'Oreal Americas, Spotify, and Toyota using Salesforce CRM. You can be sure that marketing campaigns that have run successfully with one can be extended across the board.
What do Sales and Marketers teams look for while narrowing down on prospects?
Especially while targeting a Salesforce user base – marketers would be keen on baiting the big fish in the business. They would also not want to miss out on opportunities with the small players.
In essence, to maximize the revenue they would like to capture insights from the entire buyer universe and buyer behavior online to identify the most relevant business opportunities.
Insights like the existing user base of Salesforce Users, the duration they have been using the platform, company structure, employee size, decision-maker info, tech installs – go a long way in devising a suitable marketing strategy.
Also, a handle to the Total Addressable Market (TAM) would give tech marketers deep insights into the buying capabilities of their prospects. This would help them in predictive analysis and forecast ROI before formulating a strategic marketing campaign.
Also with technographic data about Salesforce-specific tools being used, marketers can craft personalized communication that creates a win-win situation for both the stakeholders.
Industry Segmentation of the Salesforce CRM users
Span Global Services can help you with a vetted and verified client list of accounts specific to industries that have implemented Salesforce CRM based on tool-specific segmentations.
This is a lookup of the lists we have for your marketing initiatives
com Salesforce Clients List
App Cloud Salesforce Database Users List
Chatter Salesforce CRM Clients List
Marketing Cloud Salesforce CRM Mailing Address
Companies that use Pardot
com Salesforce CRM Vendor List
Service Cloud Salesforce CRM End User List
Salesforce Platform CRM Customer List
Heroku Salesforce CRM Users
Wave Analytics Salesforce CRM Customers
Full List of Sales Cloud Salesforce
Companies that use Community Cloud Salesforce
Companies using Force.com Salesforce CRM
Salesforce CRM Users & more…
Why are Tech buyers opting for Salesforce CRM?
Salesforce CRM is a very robust platform that can help tech buyers with solutions for end-to-end customer management such as sales, services, marketing, etc.
In addition to seamlessly managing your sales pipelines and leads it can help you amplify your marketing endeavors – giving you opportunities to engage with your customers more personally.
In addition to this Salesforce supports a great mechanism for cross-selling solutions, and solutions to increase sales and traffic – enabling the right actions towards effectively closing a sale.
All the more, it has great customer support – offering resolution to issues round the clock.
Similar top selling technology lists
Span Global Services have a broad genre of top-selling technology lists apart from Salesforce CRM users. We provide valuable insights around the technology user behavior of other allied tools, too!
Here is heads-up about the total available market you could tap into about this genre of technology users.
This is a related genre of technology with the count of companies using them:
Ms Dynamics CRM – 3,317
Zoho CRM – 110
Salesforce Service Cloud – 364
com Jigsaw – 141
Get your hands on this gold mine of qualified leads! Consult with Span Global Services and we will help you run your campaigns narrowing down on the best territories. Reach out to individuals that matter the most in the decision-making process – using our accurate and verified lead data.
List segmentation categories that enable multi-channel campaigns
Along with the online buying behavior you get qualified leads that can be reached out with hyper-targeted messaging.
The following segmentations come standard with or lead lists. These include
Title
Name
Email Address
Employee Size
Country
Revenue Size
Website
Business contact number
Industry
SIC & NAICS Code
Company Name and More
Here we have just touched upon the tip of the iceberg. In addition to this, you get close to 110+ other lead information options.
Span Global Services – your ideal partner for all your marketing efforts
At Span Global Services we believe in adding utmost value to your marketing efforts. We see that the lead data is accurate, verified, and current. We do this by refreshing the database once every 45 days ensuring a deliverability rate of 95%.
With our qualified lead database, we see that the journey of prospects converting into contact and finally becoming your customer is accomplished within the shortest lead times.
Get in touch with our growth consultants at Span Global Solutions to know more about our offerings. We do more than just providing you with lead databases. We also help you run successful campaigns!
Reach out to us  and see your business soar by building a strong client base with us.
Author - Debottam Dutta

Debottam Dutta, is the VP for Business Development at Span Global Services. A technology geek with deep industry knowledge, Debottam has championed the B2B data space and enabled double digit growth for global tech enterprises. His business models have inspired partners globally to embrace data-driven partnerships. Over the last eight years he has built a reputation for developing the best business strategies, incubating new business models and expanding partner channels world-wide.