Demonstrating Brilliance in Creating Brand Visibility with Our Oracle E-Business Suite Users Database
In marketing parlance "brand" and "branding" are probably two of the most commonly used words. What's surprising enough is that very few actually understand it and work towards it. That's why, companies like Oracle stand out - because not only do they comprehend the meaning of being a 'world-class brand' but also relentlessly work towards improvement. So in January 2017, when they issued their first Critical Patch Update for 270 fixes, they actually came close to their previous record of 276 patches in July 2016. So, as a marketer trying to connect with organizations using Oracle EBS, the competition is intense. You will not only be competing with the best, but have to do better at it.
Your marketing initiatives will require effort and planning. So don't forget using an Email Address List of Oracle E-Business Suite (EBS) User to make sure that your marketing initiatives are making its way to the right inboxes. A data-driven approach to campaigning will not only aid communication but help to create brand visibility and awareness in a planned manner. At Span Global Services, we can assist you to generate email leads when you purchase our Oracle E-Business Suite customer mailing list. With data carefully segmented into relevant categories, our business mailing lists create opportunities for your brand to stand out and make its mark in the face of competition.
GET A FREE QUOTE
We have got you covered on all your email and direct marketing needs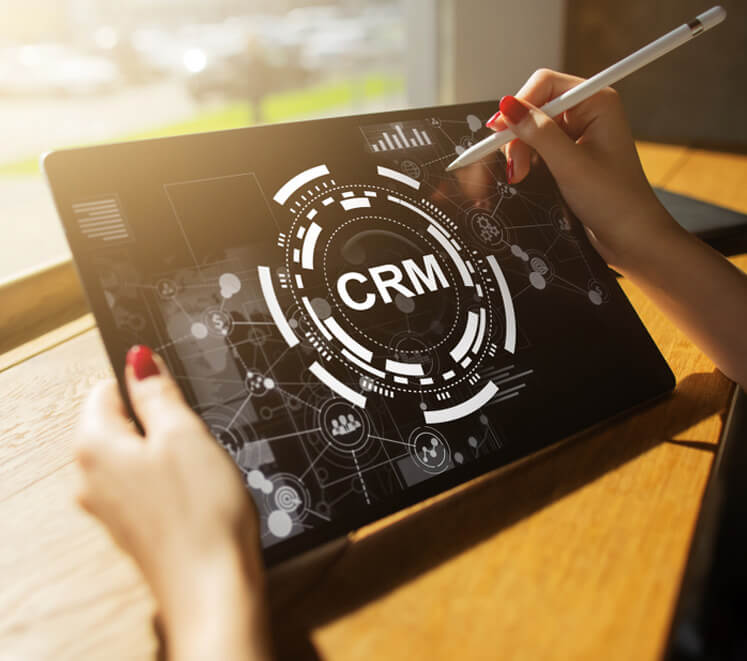 Capitalize on Intelligently-segmented Databases
Enhance your target penetration with classified data fields and generate high conversion ratios with a 100% accurate Oracle E-Business Suite Users Database. What's more, you can customize your technology lists and choose your ideal customers from a wide range of segmented data fields. .
If reaching niche audiences is your campaign goal, we've got that covered too. Use our Oracle E-Business Suite Users Email List that includes a wide array of available contact fields, including contact name, job title, fax number, website URL, entity type, revenue, NAICS code, company name, and various others.
Getting "Better" and "Bigger" at Campaigns with our Oracle E-Business Suite Customers Email Database
At Span Global Services we take pride in our marketing lists and know we are the best provider of technology lists. Our databases come with the assurance of facilitating easy multichannel communications, with reduced instances of email bounces, spam, returned mails, dropped calls etc. We also make it possible for marketers to save on marketing costs by offering database that are aligned to campaign interests. Additionally, our email appending services further makes it possible for marketers to update their old B2B databases and ensure that data is never an obstacle to campaign success. When you buy Oracle E-Business Suite Clients Emailing Address therefore you make a conscious decision to stand out and be unique by adopting a data-driven campaigning approach for all purposes of business communications!
The timely use of a data-driven approach to campaigning will make your brand bigger and better. Data forms the foundation of all contemporary B2B campaigns - and by investing in our lists you will not only be able to save on time and resources, but leverage by focusing on your core competencies. As leading technology database providers we therefore urge you to be contemporary in your campaigning approach and get 'better' at communications by aligning data with your marketing strategies. Get our Oracle E-Business Suite Vendors Mailing Lists for your campaigns and rest assured that you are making the right move for getting 'bigger' as well!
Getting Noticed by the Right Audience with Our Oracle E-Business Suite Users Email Addresses
When it comes to making purchase decisions and strategic plans for business, it is the C-Suite executives, the Presidents, the Directors and Managers who are searched for. That probably explains why marketers are keen on connecting with key professionals for the sale and purchase of their products and services. With the Oracle E-Business Suite Decision Makers Lists that is what we at Span Global Services can help you with. A sophisticated approach to campaigning is what the market demands and our databases simply makes it possible. By providing customized lists and accurate databases, we boost channelized communications by aiding marketers to make solicited contact. So if you have previously found it challenging to make contact with the top echelons in organizations, we can make it possible by offering the mailing addresses of Oracle E-Business Suite customers.
We think you are ready to make your move in the market. Your campaigns are ready, your audience base is identified, and your brand is all set to make its mark. So allow us at Span Global Services to help you with your plans by investing in our Oracle E-Business Suite Customers Email Lists!
Some of Our Top Selling Technology Lists Similar to Oracle E-Business Suite are:
| | |
| --- | --- |
| Related Technology | Total Companies Using |
| SAP Business Objects | 5,261 |
| Sybase | 1,836 |
| Microsoft Exchange 2003 | 1,882 |
| Microsoft Exchange 2010 | 1,034 |
Categories for List Segmentation Include
| | |
| --- | --- |
| Title | Name |
| Email Address | Employees Size |
| Country | Revenue Size |
| Phone, Mobile and Fax | State, City, Zip Code |
| Website | Business Contact Number |
| Industry | SIC & NAICS Code |
| Company Name | And more… |
Some of Our Top Selling Databases and Technology Contact Lists:
GET A FREE QUOTE
Finding the right data can be
complicated, so we are here to help