Be it a new business or an established one; it has to deal with a ton of questions on the marketing front.
What will your marketing team look like six or twelve months from now? How many customers will you add? What new technologies, processes, and data will you need?
While you may not have the answer to all your questions, you know one thing: your marketing wing will deal with a lot more customer data, leads, and dynamic target groups as your business grows.
Enter marketing technology or MarTech. MarTech can help you do several things ranging from automating tasks to removing obstacles from your team's workflows. Using marketing tech, you waste less time on menial tasks, thereby focusing on the more strategic ones.
This article explores how by implementing an effective MarTech stack, you can streamline marketing efforts, cut costs, and maximize revenue. But first, let's understand what MarTech is?
A marketing technology stack is an amalgamation of technologies used by marketers to augment their marketing processes across the customer lifecycle. In simpler words, the term defines software or technologies utilized by marketers to target, attract, and retain customers. MarTech stacks typically streamline and automate processes in a time-saving, cost-effective manner.
Marketing technology can
streamline internal collaboration
automate data collection
analyze the performance of marketing campaigns
organize personalized and proactive communication with customers
Here are a few examples of how a MarTech tool is used.
Search Engine Optimization (SEO): These generally helps generate short and long-tail keywords along with keyword planning.
Social media marketing: A social media management platform such as HootSuite that creates and publishes content and streamlines the analytics and reporting processes.
Search Engine Marketing (SEM): Google Ads, Semrush, Wordstream, etc., are some examples of an SEM MarTech tool. These help digital marketers optimize paid search engine results to attract viewers, generate leads, and boost product visibility across platforms.
Event marketing: A lead collection software that helps capture leads during an event.
Advertising: Programmatic ad platforms help B2B marketers reach relevant customers throughout their path to purchase, efficiently speeding up conversion and increasing revenue.
Content Management System (CMS): CMS can help with running your blog, website, or other web-based product for online marketing. CMS is popular among marketers because they allow n teams to log into the site and create content, upload content, make changes as necessary, and more.
Email marketing platforms: These platforms accommodate analytics tools and customer email databases segmented across demographics, profession, salary, etc., that speed up the testing stages and track results more efficiently.
Conversion Tools: These tools help convert traffic into leads and leads into customers by tracking on-site behavior where you can pick out conversion leads.
How Is Technology Central To Marketing Today?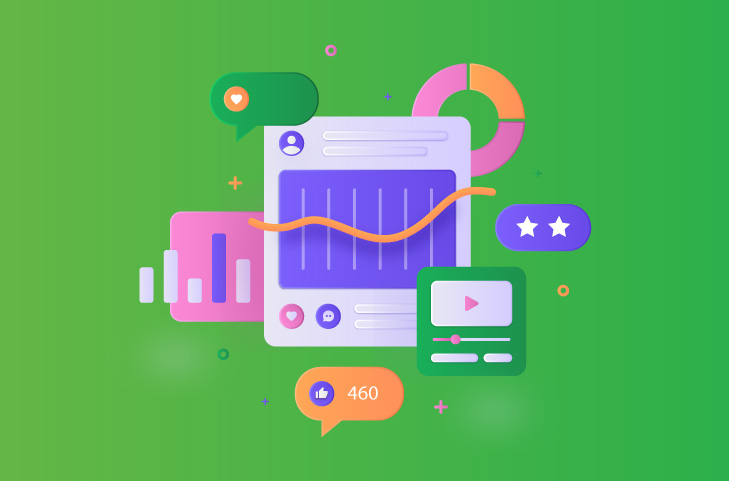 Today, MarTech represents 26% of marketing budgets. Marketers deploy technology to execute their marketing campaigns. They utilize platforms and software to automate marketing tasks and collate data to derive insights into the campaign activity and its impact.
For instance, if your organization's marketing wing spends a considerable amount of time emailing customers, you may choose to use email automation software. This way, the repetitive task gets automated, and the team spends less time sending emails.
The software can also track data associated with those emails. Ultimately, you will have a deeper understanding of how your users are interacting with your emails.
Here, you can see that marketers essentially use tech to reduce their efforts and assess their success levels. The technology that marketers make use of in their campaigns can be termed as a marketing tech stack.
Understanding Marketing Tech Stack
A MarTech stack is the list of tools used by marketers to implement various elements of their marketing campaigns. This can include anything from social media management to lead generation, from email marketing to search engine optimization.
Let's understand how marketers use it. For instance, if you primarily focus on SEO and paid ads across social media platforms, your marketing stack would have tools for SEO and social media management.
Significance of MarTech Stack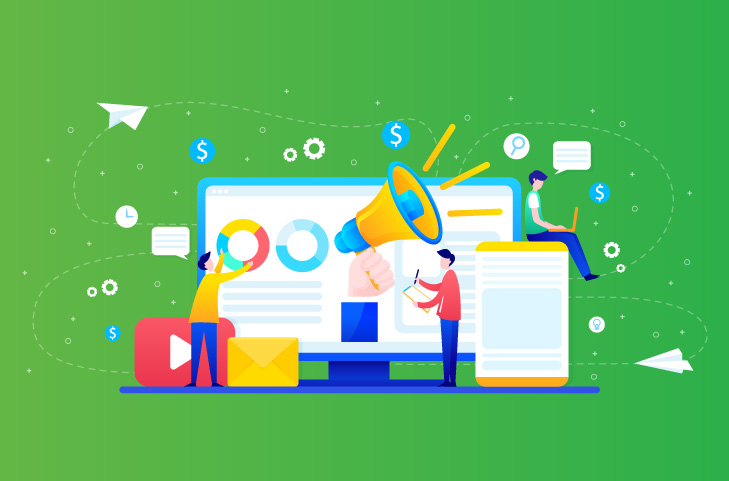 However, technology is not a silver bullet. And a stack of tools is not a strategy. Sure, marketers can easily compare different software packages by their features, but your tools must align with your marketing strategy if you want to score business success in 2022. The real value MarTech stack provides marketers is in the strategy and approach it enables- how it augments the campaign and impacts the customer experience.
That's why, before you build or update your MarTech stack, create a full-proof marketing strategy. Here, your product and your desired audience must be central to the approach. Carefully evaluate your current marketing practices and understand where they complement the strategy and where they block it.
Identify where you need to do things differently and where you lack processes to choose a set of technologies. After mapping out these processes, you will develop an understanding of the required tools you need for your business's marketing plan. Here, you might also need to consider how the MarTech stack you are building will interact with your existing systems.
To summarize, a MarTech stack will enable the strategy that is right for your business. In 2022, MarTech stacks point to a shift in the way marketers are collating data, qualifying leads, connecting with customers, etc. As businesses focus on delivering more personalized, cohesive, data-driven, and customer-centric experiences, they are turning to increasingly connected tools.
The tide has changed from gigantic software islands to unified platform ecosystems empowering tools and helping teams play together. Rather than growing larger, MarTech stacks are getting smarter, more streamlined, and ultimately more connected to erode the silos between marketing teams and their customers.
Conclusion
Whether your marketing team wants to offer improved experiences, serve up context-based content, or help sales catch more relevant conversations, investing in the MarTech stack can ensure you come out on top.
In the end, an efficient MarTech stack seamlessly blends marketing activity data, engagement stats, and conversion data to maximize every opportunity in your pipeline. It allows marketers to better map and evaluate the ROI of their efforts. Thus, you can reprioritize marketing spending to maximize revenue effectively. And that's a business benefit no one can afford to pass up, especially in the dynamic marketing scenario of 2022.
References
Author - Karthikeyan L. (Gary)

Gary L. Dass is the Executive Vice President at Span Global Services with close to 20+ years of extensive experience. He is an expert at managing clients across a wide gamut of industries and geographies; creating a positive impact on the overall customer experience. Gary continuously applies his deep knowledge and hands-on-experience to execute seamless client-centric solutions. He is skilled at developing the right action plan for each of his client's unique requirements and is committed towards their overall growth. His keen passion towards the customer's business has been instrumental in increasing our global brand presence over the years.