Buyers are getting smarter. They now have the luxury of easily available information (Thank you Google!) to solidify their purchasing decisions. Buyers are also getting impatient and want to spend as less time as possible to get the best possible results. Search engines such as Google, Bing and Yahoo, have over the years modified search criteria and algorithms keeping the user in mind.
Under these circumstances it is only natural for businesses to put additional efforts and move towards a more robust keyword research. This, will eventually help businesses rank amongst the top in search engine rankings and drive traffic to their websites. The SEO industry over the years has evolved and in order for your business to be in the game and amongst the top contenders for users' attention, there is an imminent need for an evolved keyword research that will both comprehend and match your buyers' journey.
But before we begin to understand how keyword research can evolve, it's important to note two major limitations of the traditional keyword research –
SEOs tend to focus more on the decision-making stage of the buyers
They also spend a lot of time on keywords rather than on categories or topics
Now, let's understand how we can evolve our keyword research –
Catch your customers early
Generally speaking, there are three main stages to a buyer's journey – Awareness, Consideration and Decision-making. It is of no surprise that most search marketers/companies focus their keyword and SEO efforts on the decision-making stage, which in itself is a great tactic. But in a highly competitive scenario what almost all companies focus at is the decision-making stage. It becomes that much more difficult to lure prospects and cover them into customers.
A better way is to capture the attention of customers much early on at the Awareness and Consideration stages. This will help you bring prospects early on into your sales funnel providing higher chances of conversion. What it will also do is to help you study and understand prospects better for your future marketing efforts.
Focus on topics and categories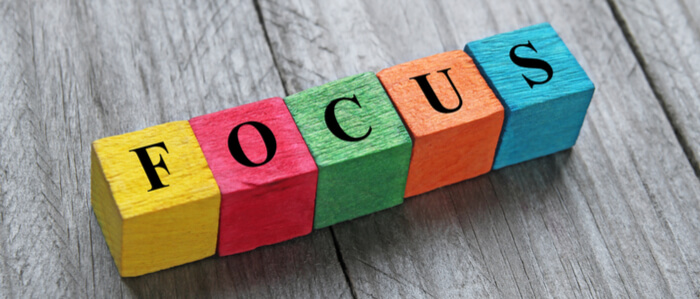 You have put enough efforts on keywords, now its time move onto topics and categories. The basic fundamental of this concept is that instead of splintering keywords across various web pages in bits and fragments it's better to have a long and in-depth post that covers all the necessary keywords. You can then add value to this by creating blog posts or opinion posts on various sub-topics. This is called the HubSpot Topic Cluster Model which has the ''Pillar'' or broadly categorized topic page and the ''cluster'' or the specific and in-depth topics page that are in turn, internally linked to each other. This in fact, allows search engines to both capture and rank pages high.
Expanding keyword list
A very important thing for search marketers is to go beyond the usual list of keywords or seed keywords to an expanded list. An expanded list is an obvious derivative of the seed list but goes beyond to include specifics to the industry, location, demographics and so on and so forth. For example – '' bike rentals'' (seed keywords) can be expanded to '' bike rentals in New York'' or ''low cost bike rentals''. Another important thing to keep in mind is the colloquial difference of keyword usage – ''clarified butter'' (US term) becomes ''ghee'' in Indian terms. All of these subtle and yet relevant changes make a huge difference to search rankings.
Under highly competitive circumstances and with users' paucity of time, an evolved keyword research process is the only way you can match your buyer's journey. For, this can help overcome search hurdles and help web pages rank higher providing more scope for customer conversions.
Author - Debottam Dutta

Debottam Dutta, is the VP for Business Development at Span Global Services. A technology geek with deep industry knowledge, Debottam has championed the B2B data space and enabled double digit growth for global tech enterprises. His business models have inspired partners globally to embrace data-driven partnerships. Over the last eight years he has built a reputation for developing the best business strategies, incubating new business models and expanding partner channels world-wide.