A 2022 Litmus survey showed that 4.4% of people opened their emails on their phones.
Wondering why you should implement mobile optimization in emails, given those measly numbers at all? Well, here's the thing.
The number of mobile email users fluctuates year over year. For perspective, in 2021, Litmus' survey showed that 43% of email campaigns were read on mobile devices. Those numbers might have dipped last year, but the number of mobile users with internet access has grown simultaneously. So naturally, the number of people reading their emails on them is growing too.
If you want to cater to such audiences, it makes sense to optimize emails for mobile. And let's be honest; if you don't, you're missing out on reaching out to a large section of your audience and hurting your conversion rates.
Not convinced? Here's how optimizing your email campaigns for mobile can help you grow your business.
1. Optimize the Subject and Pre-header, Reduce Unsubscribes and Boost Lead Nurturing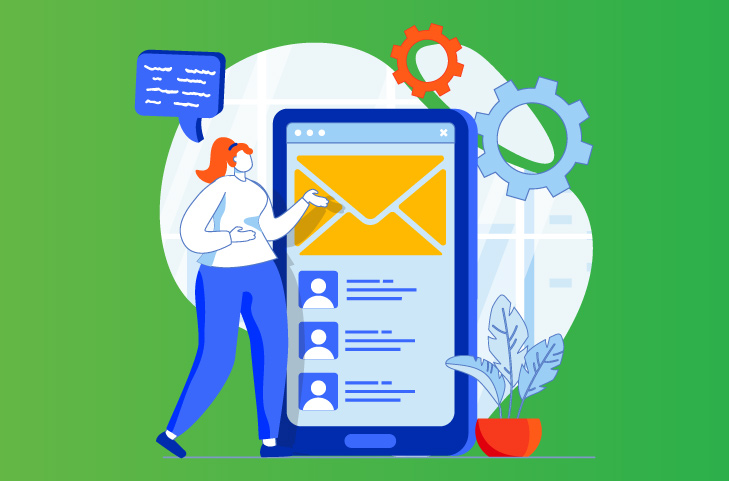 According to a report, 69% of B2Bs relied email newsletters in 2022 to distribute content, create a following, build trust, and nurture leads. But only a few manage to engage their customers throughout. The most common reasons, according to a Constant Contact survey, were as follows:
69% of subscribers unsubscribed because they received too many emails
56% of subscribers unsubscribed because the email content was no longer relevant to them
51% of subscribers unsubscribed because the content wasn't what they expected
Worse yet, some subscribers may see a vague email subject on their notification panel and immediately mark the email as spam. Fortunately, you can create optimized emails for mobiles, improve their relevance and promise your readers value by changing your subject line length and email preheader. Here's how.
Most mobiles show a truncated version of the subject on the notification panel and a short preview of the email, also known as the preheader text, as soon as an email lands in the inbox. Since this is the first thing your buyer sees, you need to make sure it makes a good impression.
You want to include a short, catchy, relevant subject line visible on most mobile devices. And one that is between 25 and 30 characters does the job. Asana, a project management tool, nails this in their email subject lines. For instance, when they sent out an email showcasing their "calendar tool," they sent out an email aptly titled "Hit your next deadline."
Once you have nailed the subject line down, focus on optimizing the preheader or the first line of text in your email. Make sure your preheader text is about 35 characters, and make sure it is meaningful. For instance, if you're advertising for a sale on your website, you want your preheader to include a Call-to-Action (CTA).
This tells the reader precisely what your email is about, saves them time and builds trust. And it also keeps them subscribed to you for longer, giving you more lead-nurturing opportunities.
2. Mobile Optimized Emails Can Improve Your Click-through Rates and Conversions in Mobile Email Marketing
Research suggests that B2B marketing emails with a new product or feature announcement have a better Click-through Rate. In other words, a reader is likely to click links that direct to a landing page right after a product launch or a feature announcement email. But only if the entire process is seamless. And that's usually not the case when it comes to mobile.
A Mailchimp report suggested that people click on links on their PCs up to 70% of the time, compared to about 18% of the time when using a mobile device. The reason is simple. No one wants to pinch their screens to click a link or button only to go to a new webpage.
This is why you want a mobile optimized email, one with easy-to-click links and buttons, and one with a low page loading time too.
So, how do you do it?
Ask your design team to implement responsive design. Here the email content morphs depending on the screen size and optimizes for visibility and accessibility. Mailchimp, for instance, saw its users improve their click-through rates by a whopping 15% simply through this tactic.
Once the email is optimized, you want to ensure the page load time for your landing page is minimal too. While there are multiple ways to do this, you can start with three things;
Compressing the on-page images and optimizing them
Reducing redirects
Enabling browser caching
This will reduce the instances of people clicking away from the landing page, possibly getting you better conversions.
3. Clear CTAs Can Push Your Reader to Take The Next Step
If finding the Call-to-Action in a regular email is hard, looking for them on mobile is harder. Of course, the small screen and the font size are to blame, but also the fact that most B2Bs add CTAs at the end of the email. So, if your email recipient isn't scrolling to the end, they are less likely to be prompted to take the next step. And this can hurt your conversions.
One way to optimize CTAs for mobile emails is to put them on top. Tell your reader upfront about the next step they should take, ideally in about 4 words. Then, tell them why they should take it. Even better? Make your CTA distinct from the rest of your email by using a button of a higher contrast color to display it.
Over to You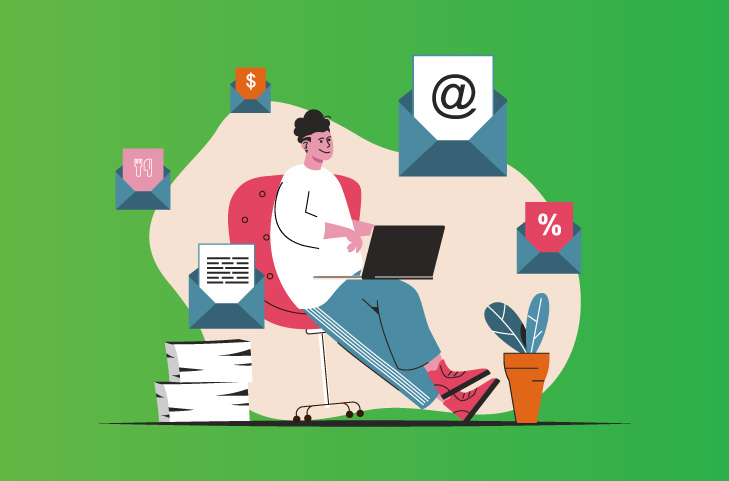 The 12th Annual B2B Content Marketing Report revealed that 65% of respondents got insights about the performance of their content through email engagement. But poor email campaign optimization could butcher those insights.
B2Bs must therefore focus on both optimizing their campaigns and mobile optimization of marketing emails. This will not only provide better insights into the content performance but will also boost all conversion metrics.
Author - Sujith Kumar
Chief Sales Officer, is a highly skilled orator with a keen interest in campaign management, survey development, business intelligence and social media management. Sujit has a special interest in personal branding and strongly believes that the key to success is to keep trying.