We're celebrating yet another World Environment Day with the solemn pledge to protect, save, and do "acts of green". This year's message is "EAT. THINK. SAVE (Reduce Your Footprint)".
Commitment to a greener environment has never been more obvious. The growing concern for global warming has led to people making more intelligent and sustainable purchase decisions. With 88% of consumers wanting businesses to help them be more environmental and ethical, companies have sensed the urgency to be more proactive.
However, a critical question remains – can businesses make a difference if they aren't dealing with sustainable products or eco-friendly services? The answer is yes, they can. Through Green Marketing.
What is Green Marketing?
Green marketing is the practice of developing marketing strategies and advertising based on sustainability. Through green marketing, companies endeavor to show how they develop sustainable products or promote and support green initiatives. Typically, green marketing aims to-
Establish social responsibility
Enforce sustainable business practices
Reducing costs and increasing revenue
Decreasing carbon footprints
Going with the content of this year's message, we as marketers can do our bit to implement these ideas in our daily marketing. In other words, we can start by doing more by spending less.
So, how do we cut down on our marketing spend, without hurting your marketing? Here are five practical ways to cut down on wasteful expenditure by adopting clean, green policies.
Replace Conventional Marketing with Digital Marketing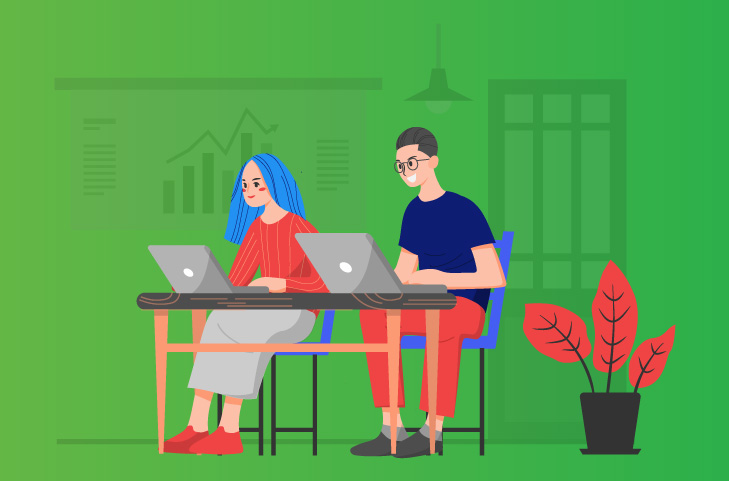 In this day, marketing has completely gone online. E-marketing is now way ahead of offline marketing, in terms of lesser costs, wider reach, quicker results, and reduced environmental impact. Moreover, with smart digital tools, online advertising has become almost too convenient and easy.
Even as a B2B brand, paper can still find a way into your business. While certain uses of printing and paper are unavoidable, today almost any information on a large scale can be stored and shared online.
As a part of your green initiative, it's time you save paper and go digital.
Ditch billboards
Do away with direct mailing
Reduce print ads
Minimize the printing of internal documents
Instead, leverage newer forms of communication channels like email marketing, and social media, along with harnessing the power of Search Engine Optimization (SEO). This can limit the use of paper inside and outside of your organization and make your marketing strategy mostly digital.
  Grow Your Business Organically
The old way of marketing, i.e. "push" marketing, is passé. With the rise of content-driven and inbound marketing, it's important for your business to be seen and heard on the Internet. And the best way to increase value is through organic search engine optimization and social media.
You can promote your green efforts through content that is relevant and brings value to your customers. Here, you need to ensure that your content is optimized to rank high on search engines so that you can drive more growth.
In addition, adopt a strategic approach toward social media. According to statistics, around 3.6 billion people – nearly half of the world's population – use social media. Naturally, it can be a strong platform for your business to promote your green efforts as well as cut down on marketing costs. However, instead of just joining any social networking channel, you should have a premeditated goal or objective from social networks' activity or interaction.
Harness Cost-Effective Email Channel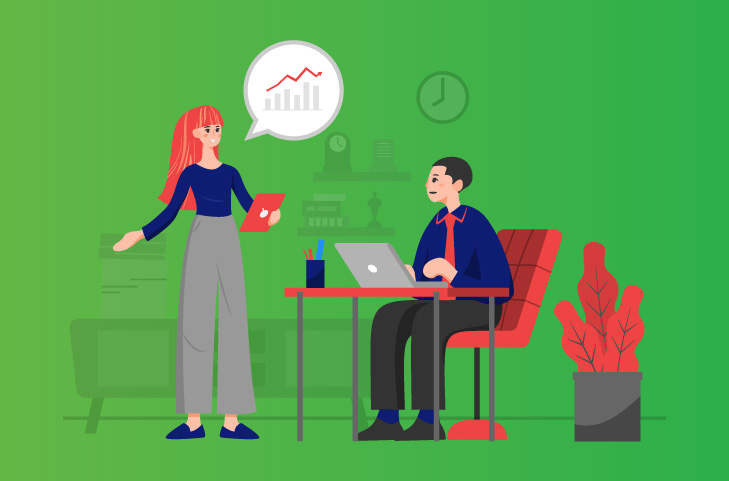 Email marketing is still the most profitable channel. Even today it guarantees a high ROI of $40 for every dollar spent on marketing. Not to mention, it helps you go green by ditching direct mailing and promoting your business more effectively. To improve its potential, here are a few suggestions for email marketers:
Collect the email addresses of customers and prospects from every touchpoint
Segment customer data based on demographics and firmographics
Send personalized promotions that offer value to your customers
Implement lead nurturing to improve conversion via relevant content
Reduce Dependence on Postal Campaigns
Every year is seeing a rise in U.S. postal rates. This has invariably resulted in a higher cost of running postal campaigns. While we can't completely eliminate postal mailers, we can reduce our dependence. Gain trust for your expertise, get your customers' consent to send email communication and then start sending e-mail newsletters or campaigns.
Go Remote
Ever since covid-19, the concept of remote working has accelerated tremendously. While this change was probably difficult to adapt to, it brings with it so many green benefits. For starters, fewer to no people in the workplace means reduced use of resources like gas, electricity, water, etc. Further, it has pushed companies to go digital because of remote working employees, changing the way they operate.
While it is not exactly a marketing tactic, it definitely helps you reduce your carbon footprint and thereby, your overall costs.
Final Thoughts
As marketers or business owners, it's imperative to cut corners and improve marketing productivity. Green marketing is an excellent initiative for companies to promote an environmentally conscious approach in society. Let this day mark a new beginning for your marketing and usher in green ways to diminish the carbon footprint in your marketing department.
Love from the Green Marketing Task Force
Cheers!
References:
Author - Mukundan A P

With having spent over 18 years with the Champions group leading the APAC territories in the data domain, Mukundan has a reputation of helming some of the most formidable projects in the B2B sector. He is known for his ability to build relationships and make headway for his clients using his expertise in data driven solutions. Having worn a plethora of caps in his vast career he is not an individual of singular talents. Mukundans ability to handle multiple roles and his immense success makes him one of the finest leaders that this industry has seen.