What kind of year has 2022 been?
People are returning to the workplace as the fear of COVID-19 lessens, and more off-line sales activities such as events, fairs, and face-to-face sales meetings are resurfacing.
Does this imply that purchasers will conduct less online research when comparing vendors?
No, not at all.
68% of B2B buyers prefer to conduct their own research online. Furthermore, 62% of B2B buyers might make it entirely on the basis of material online when making a purchase decision.
In 2022, the trend is expected to continue.
B2B organizations must develop company-wide strategies to dig deeper into the invisible buyer journey to
reach ideal buyers early in the path
make an impression before their competition does
B2B marketers have found it harder to create marketing campaigns that are especially suited to those prospective buyers as digital technologies develop and customers seek products and services that are customized to their preferences.
In today's digital economy, success is defined by rapidity, creativity, and personalization. But this can be difficult for marketers who rely on antiquated data collection methods. So, the perplexing question for the B2B marketers remains: How can you know what your potential purchasers will do? That's where buyer intent data makes an entry.
With intent data, you can solve one of the most baffling concerns in B2B marketing. However, only 25% of B2B companies employ buyer intent data. Although it's one of the most effective ways to build a qualified lead pipeline.
If you're reading this, you're presumably interested in learning how to use intent data to grow your lead pipeline.
We'll go through what intent data is and how to use it. Let's get right to it!
Where Does Intent Data Come From, And Why Is It So Important?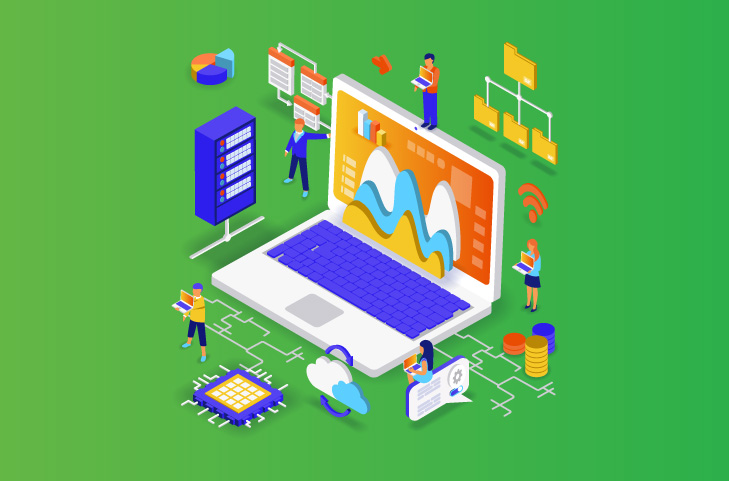 The information created by an individual's online activity that helps marketers identify whether that person is interested in purchasing a product is referred to as intent data. According to a report by Intentsify, despite the fact that intent data is becoming increasingly important for digital marketing success, only about half of the firms have a well-defined intent data strategy.
Every day, buyers do hundreds of searches, and these searches provide B2B marketers and companies with vital information about user intent. One can determine the aim behind the searches and whether they will lead to a specific action based on the results.
This effectively acts as a window into the buyer's journey as well. Given how purchasers make decisions these days before even contacting customer service, this is a goldmine of data that any marketer would want to have access to.
It's simple to apply this concept to B2B; CEOs and purchase enablers are looking for solutions to problems that you can solve. Having access to this information will help you increase your chances of landing a fantastic customer.
As customers' behavior and expectations evolve toward digital-first, self-guided decisions, the B2B buying path is growing more difficult.
Companies are struggling to identify prospects' purchase intent and follow ever-changing buyer behavior.
They are looking for a deeper understanding of potential customers' purchase intent ahead of time in order to optimize the buying experience.
Buying B2B intent data from a reputable data supplier can help you achieve this goal.
Intent data reveals what buyers are looking for and how their searches bring them to the website of a software vendor.
It aids software vendors in gaining a better understanding of potential buyers' requirements, streamlining purchasing processes, and establishing a consistent sales pipeline.
Where To Find Intent Data In 2022?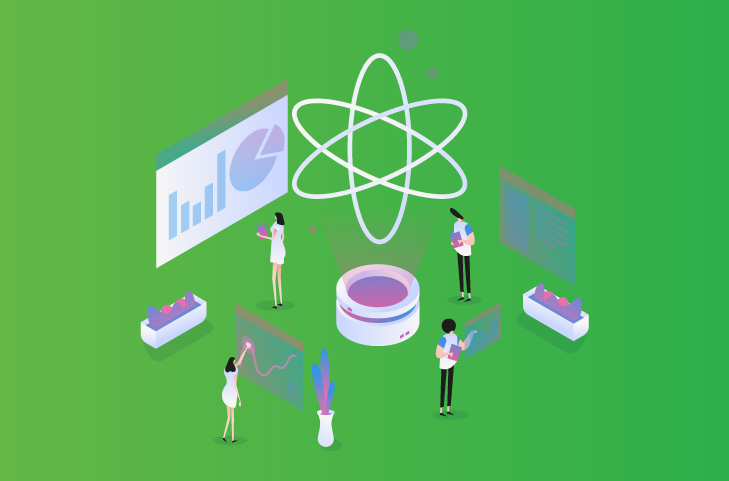 First-party intent data
Since the dawn of data, marketers and company owners have relied on first-party intent data. First-party intent data collecting includes tracking visitors to websites, pricing pages, and product pages. This can include the following:
Time spent on the webpage
Lead magnets
Heatmaps
IP Addresses
While first-party intent data is often thought to be limited, this is not the case. First-party data can be used in a variety of ways to obtain more information. Quizzes, calculators, chatbots, polls, surveys, and e-commerce suggestion quizzes are examples of interactive content forms that can help.
Second-party intent data
Search engines and social media platforms, for example, have access to user data and can provide useful insights into what consumers are keen to look into and how they behave online.
Third-party intent data
Data obtained from platforms other than your website is referred to as third-party intent data. This could be information gleaned from other websites where you have links. Data from review sites is an excellent example of third-party intent data.
Platforms like Span Global Services collate data from reliable sources like tradeshows, business listings, conferences, directories, yellow pages, websites, socials, etc. It can equip your business with the marketing intelligence it needs to target intended customers.
What Makes Intent Data So Powerful?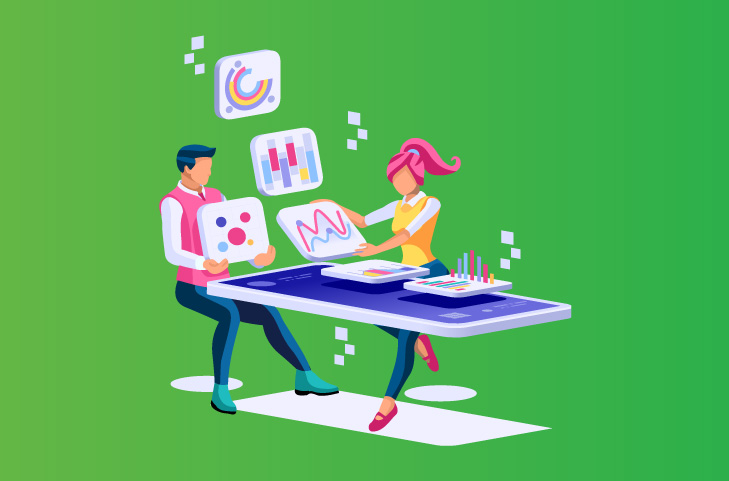 If organizations want to innovate marketing and sales in 2022, personalization will be crucial. However, with limited prospect information, marketing outreach is limited, resulting in formulaic marketing methods. B2B companies can tap into behavior signals to figure out where their clients are in the buying process using intent data. They can then adjust marketing messages and sales pitches to the buyer's preferences using this information.
Companies can enhance lead generation by gathering and analyzing buyer signals from sources with a high amount of quality traffic and applying these insights to a larger pool of potential prospects.
Buyer intent data broadens the prospect pool by obtaining crucial behavioral data before any purchase decision is made.
The question is, how can businesses use this information to improve their B2B marketing?
#1 Buy Highly Segmented Intent Data
Marketers today have access to an enormous amount of client data. It is critical to use this data in order to develop an efficient marketing strategy but determining which bits to pass on can be tough. As account-based marketing (ABM) grows in popularity, this becomes increasingly critical.
Purchase organized, segmented intent data from intent data providers to combat information overload. Make absolutely sure your contact, account, and opportunity data are properly formatted and mapped to your data taxonomy for intent data usage and account-based marketing. It is easier to obtain actionable insights from intent data that is more structured.
Buy from an aggregate data solutions provider that collects and resells structured intent data from a variety of sources.
Purchase data from internet service providers (ISPs) who own the information gathered from website requests and visitors.
Consider buying from advertisers who sell the sales data they collect to marketing firms.
#2 Reconfigure Your Lead Flow Process
Purchasing intent data is critical for determining a buyer's interest in a product or service, but sales agents sometimes lack the data they need to follow up on qualified leads. According to Gartner, marketing teams get only 44% of leads as good fits for every 100 queries.
Examine your sales reps' lead flow procedure and activity logging to solve this problem. Request that sales representatives analyze each stage of the lead flow process and determine whether they have all of the information and tools necessary to act on high-priority leads.
Over To You
B2B marketers can close deals quickly, minimize churn, and optimize resources to maximize revenue. All by incorporating buyer intent data into account-based marketing and sales activities. The more intent data you mobilize, the more you get out of it.
Get cracking today!
References
https://contentgine.com/complete-guide-to-intent-data-2022/
https://onemorelead.com/buyer-intent-data/
https://talkcmo.com/featured/intent-data-key-ingredient-for-boosting-revenue-in-2022/
https://digitalzone.com/blog/intent-based-marketing-is-vital-to-b2b-success-in-2022/
https://outgrow.co/blog/b2b-intent-data?amp
https://www.techtarget.com/a-practitioners-brief-on-intent-data/
https://trueinfluence.com/blog/major-intent-data-benchmarks-best-practices-to-apply-in-2022/
https://www.rollworks.com/resources/blog/how-to-win-in-2022-with-intent-based-abm
https://www.gartner.com/en/digital-markets/insights/how-to-purchase-intent-data
Author - Tenzin Geychok(Mike)
Mike – Mike is associated with Span Global Services for over 10 years. A hot favorite amongst our global clientele, he's highly consulted for his expertise in organizational strategy development and sales operations. Mike is known for everything that gets you out of the comfort zone, be it blogging, extreme sports or camping.