Are you starting a new business? Are you looking for the best strategies to promote your products and services and generate more demand? Demand generation is one of the most significant challenges new brands face, especially with multiple well-established competitors. It is challenging to position your brand in the market and build customers' trust, even when you have unique products or services. Therefore, merely generating and nurturing leads is not enough to get the results you want.
So, what differentiates demand generation from lead generation? A demand generation strategy helps you create awareness of a need instead of selling your solutions directly. In other words, it helps your audience identify a need and how it affects their business. At its core, a demand generation strategy is customer-centric and focuses on why your target customers need your products or services.
Things to Consider While Devising a Successful Demand Generation Strategy
Step 1- Build awareness about your products or services to increase visibility among potential buyers
Step 2- Develop a solid content strategy that builds your brand authority and attracts the right audience
Step 3- Nurture high-quality leads by sharing helpful information until the purchase is complete
Step 4- Use account-based marketing strategies to target qualified leads with personalized content
Step 5- Focus on digital marketing to share your message online
Why You Should Build an Effective Demand Generation Strategy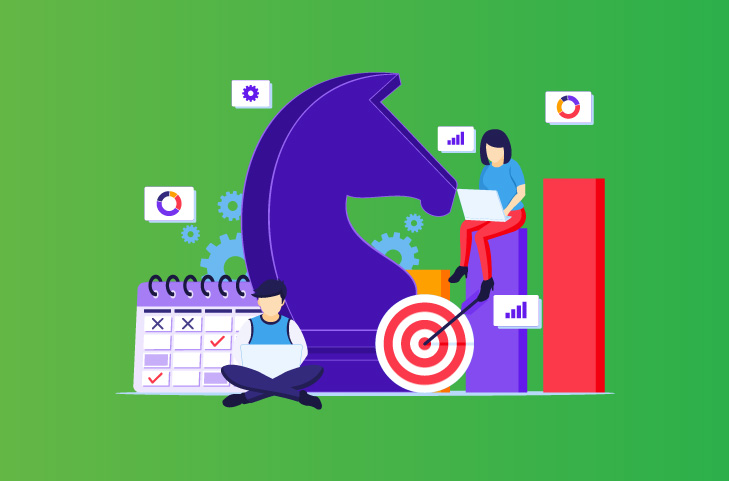 Demand generation has the edge over conventional lead generation strategies. Here is how:
It drives organic visitors to your website and increases brand awareness
Since the customers arrive at your website because they need your product, it is more effective in generating high-quality leads than paid advertising. You also need fewer resources to convert leads that are already interested in your solutions.
Increased demand for your products or services results in increased sales and greater revenue
How New Brands Can Get Started With Demand Generation
1. Create Content That Adds Value, And Share It The Right Way
Identifying your customers' pain points and creating content that educates them and offers a solution is a great way to generate demand for your product. Your content should be high-quality, accessible, interactive, and informative. But most importantly, it must deliver value to your customers.
Here are some statistics that underline just how important quality content is for demand generation:
Research carried out by Spotlight Conductor reveals that educational content makes customers 131% more likely to buy your products.
62% of B2B marketers use interactive content as it generates 2x more engagement.
36% of the audience prefers receiving more educational content.
94% of marketers say videos have helped their customers better understand their product or service.
Once you have chalked out your content plan, select your preferred channels. The top channels for demand generation are:
| | |
| --- | --- |
| Channel | % increase in ROI |
| Thought Leadership SEO | 748% |
| Email | 312% |
| LinkedIn Organic | 229% |
| LinkedIn Advertising | 192% |
| Account Based Marketing (ABM) | 240% |
2. Align Your Brand Awareness Strategy With Your Demand Generation Efforts
Aligning your brand awareness and demand generation strategies is the perfect recipe for a successful marketing mix. Demand generation and brand awareness have the same KPIs and aim for the same goals. For example, an increased number of website visitors is the goal of both demand generation and brand awareness, despite having a different marketing message.
Since they are interlinked, they need to work in harmony. To achieve this, you can conduct monthly or bi-weekly meetings with your marketing teams to ensure everyone is on the same page regarding the focus of your overall marketing efforts.
3. Give Your Products/Services For Free
Nothing can draw your customer's attention more like the word 'free'. These offerings build your audience's trust in your brand and increase your brand visibility Moreover, when your audience gets value from your products or services, they are more likely to purchase them in the future.
According to a report published by Recurly, B2B companies offering free trials of their services record an average conversion of 66%. Therefore, giving away free stuff can work in your brand's favor Here are the top ways to offer freebies:
PDF guides or eBooks
coupons and discounts
reports and cheat sheets
free-trial subscriptions
freemium products (where the basic plan is free and customers can pay to upgrade to premium plans)
4. Implement a Lead Scoring Model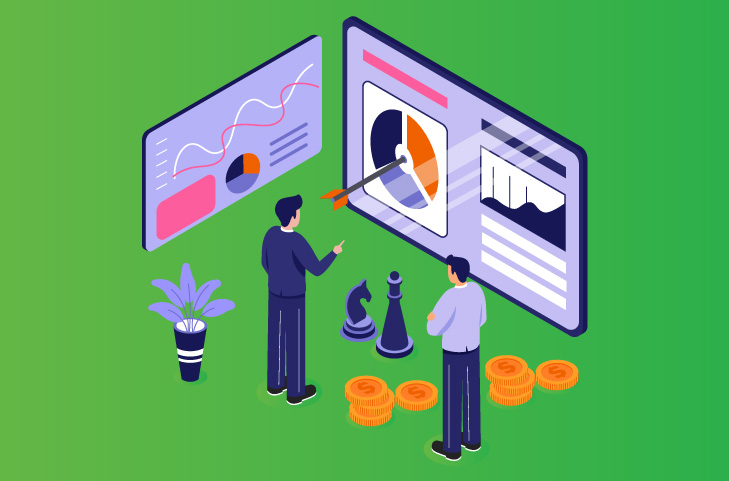 Generating sales-qualified leads is one of the main objectives of implementing a demand generation strategy. To filter out the most high-quality leads, you can create a lead scoring model. With a well-defined lead scoring system in place, you can evaluate the buying behavior of your potential customers and segregate them into hot or cold leads.
The easiest way to build a lead scoring system is to assign points to a customer's behavior. For example, you can give 5 points for reading a blog, 10 points for using a free tool, etc. Naturally, leads with a high score are the ones you must nurture.
5. Leverage the Power of Social Media
​51% of B2B marketers say that social media resulted in lead generation and sales growth in 2020.
70% of B2B marketers invested in content creation for social media during the pandemic.
96% of B2B marketers use LinkedIn for content publishing, and 83% use paid social on LinkedIn, making it the most popular channel for B2B businesses.
57% of consumers will follow companies on social media to stay up to date on products and services.​
Embrace social media marketing as a part of your overall demand generation strategy. So, stay active and post consistently on social media. To direct your buyers to your social media pages, offer them a way to follow your brand on social media at every touchpoint. For example, you can embed your social media links in your website where they are visible clearly. This simple addition will highlight your social media presence to your visitors.
When users engage with your posts, follow up with them and answer any questions they may have.
The Bottom Line
Generating demand for your products or services when you are just starting can be intimidating. But with the right strategy, it isn't an impossible task. Use the techniques highlighted in this article and get started. Remember to be patient! Don't give up when you don't see immediate results. Instead, stay consistent with your efforts.
Choose a combination of techniques that builds your brand authority and sends the message that you're an expert in the field. When you understand the pain points of your target customers and confidently extend solutions while educating them, they will associate your product as the immediate solution to their needs. Thus, you are more likely to convert them into leads, customers, repeat buyers, and even long-term clients with demand generation.
Author - Mukundan A P

With having spent over 18 years with the Champions group leading the APAC territories in the data domain, Mukundan has a reputation of helming some of the most formidable projects in the B2B sector. He is known for his ability to build relationships and make headway for his clients using his expertise in data driven solutions. Having worn a plethora of caps in his vast career he is not an individual of singular talents. Mukundans ability to handle multiple roles and his immense success makes him one of the finest leaders that this industry has seen.