When it comes to powering eCommerce platforms, Magento emerges as the most prominent player. There are over 250,000 companies using Magento globally. The platform uses AI and ML to enable B2C merchants to personalize their eCommerce websites based on their customers' preferences.
If these companies are your target audience, then a Magento users' email list will help you boost your marketing initiatives and communicate the right message to the right person. Let's dive in and look at a list of companies using Magento to power their operations.
10 Famous Companies Using Magento
Magento is not only the preferred platform for small eCommerce brands but also global industry bigshots. By acquiring a Magento customers mailing list, you can market your products or services to these global giants easily and quickly. Here's a list of 10 famous companies using Magento-
1. Jaguar Land Rover
This British automotive company is a pioneer in the luxury and sports utility vehicles segment. With the help of Magento's excellent features, the company has built a quick-loading and attractive website that offers multiple features to customers like making online purchases, tracking orders, managing refunds, and much more.
2. ASUS
Another industry giant that makes it to our list of companies using Magento is the IT company ASUS. It leverages the platform to improve brand experience and O2O while boosting reseller sales. Magento also enabled the company to optimize its back-office operations and improve its presence across the buyer journey.
3. Christian Louboutin
This iconic footwear brand needs no introduction. Christian Louboutin uses Magento to create a minimalist and chic website that focuses on its products. It leverages fast loading speed and visual merchandising to provide an incredible customer experience. A Magento users contact list will give you access to top Christian Louboutin executives.
4. Burger King
Another industry giant in our list of companies using Magento is Burger King. The multinational fast food chain uses the platform to improve B2B sales logistics processes and manage customized order processes. After selecting Magento, the company witnessed a revolution in its B2B logistics in Germany.
5. Coca-Cola Store
Coca-Cola is a beloved brand by people across ages globally. Besides a strong offline distribution system, the brand is also leveraging eCommerce. Like many other companies using Magento, Coca-Cola uses the platform to boost customer engagement. With a Magento users email list of Coca-Cola, you can easily market your products to key decision-makers.
6. Tommy Hilfiger
Next on our list of companies using Magento is Tommy Hilfiger. The American clothing giant uses Magento to support its operations in New Zealand and Australia. It also uses Magento's gift card feature to allow customers to buy virtual gift cards. With such big brands in its clientele, acquiring a Magento customers mailing list will give your marketing initiatives an added boost.
7. Sigma Beauty
Sigma Beauty is an American cosmetics brand that provides a worldwide serving area to over 300 retailers. The company built its website on Magento to boost customer experience by keeping them engaged with targeted content, free samples, and special offers. Since using Magento, the brand has reduced a 15% bounce rate, 3 second loading time, and 8% exit rate.
8. Nestle Nespresso
Nestle is one of the renowned coffee companies using Magento. Nestle Nespresso uses the platform to improve customer experience and increase conversion rates. If the company fits your target audience persona, you must consider getting the Magento users' contact list. It will help you create effective marketing campaigns that reach the right person through the right medium.
9. Lindt
Lindt, one of the companies using Magento, is a prominent player in the chocolate industry. It uses the platform to leverage its premium features to showcase its range of premium chocolates for consumers in multiple languages. If you want to market your products or services to key decision makers in Lindt, you must get a Magento users email list for convenience and accuracy.
10. Helly Hansen
Last on our list of companies using Magento is Helly Hansen. It's a global leader in the clothing and sports equipment segment. The brand uses Magento to create a unique and engaging shopping experience for its customers. Such internationally-acclaimed brands make it worthwhile to invest in a Magento customers mailing list.
Get Your Magento Users Email List from Span Global Services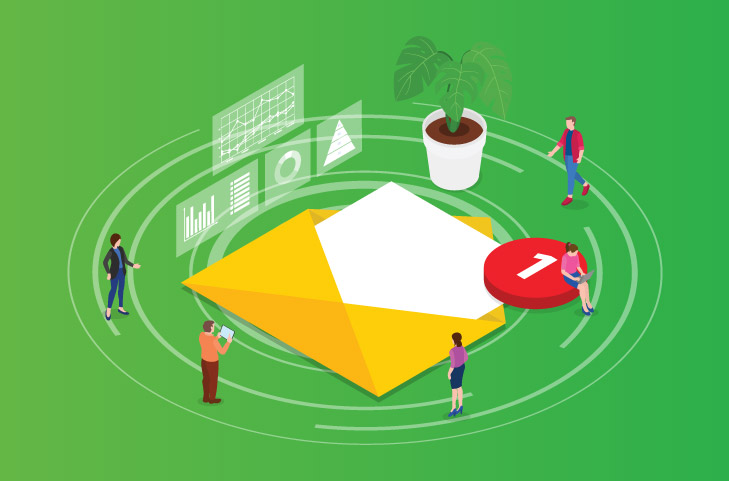 There is an extensive list of companies using Magento. Most of them are leading global brands that leverage the platform to power their operations. With our Magento users' contact list, you can get accurate and verified data of key decision-makers of these industry giants to focus your marketing initiatives in the right direction.
You can also customize the Magento customers mailing list by asset size, company size, geography, industry, etc. Get your Magento users' email list today and scale ROI with the most accurate data.
Author - Karthikeyan L. (Gary)

Gary L. Dass is the Executive Vice President at Span Global Services with close to 20+ years of extensive experience. He is an expert at managing clients across a wide gamut of industries and geographies; creating a positive impact on the overall customer experience. Gary continuously applies his deep knowledge and hands-on-experience to execute seamless client-centric solutions. He is skilled at developing the right action plan for each of his client's unique requirements and is committed towards their overall growth. His keen passion towards the customer's business has been instrumental in increasing our global brand presence over the years.