There's no dearth of consumer data in the market today. Just one Google search will give you endless options to purchase email lists. And although this is great for your sales and marketing teams, it is making business environments more complex than ever. At Span Global Services, you can get customized and accurate mailing lists for all your B2B requirements. But if you do not handle this data efficiently, it can hamper your forecasting, decision-making, and sales processes.
The best solution to avoid these challenges is turning to technology. Enterprise Resource Planning (ERP) and Customer Relationship Management (CRM) are two solutions that have become a must-have for businesses across sizes and industries. They offer better insights and visibility, enabling them to bring efficiency to their sales and marketing processes.
While these solutions are traditionally considered two separate systems, integrating them will give you 360-degree visibility about your customers and help in data enrichment. With this enhanced data, you can create effective campaigns that will help you stand out from the competition.
What is ERP?
ERP software helps you manage back-end business processes like finance and accounting, human resources, production, inventory, sales, and more. It optimizes and centralizes operations, providing reliable information and reducing manual labor. According to a report published by Panorama Consulting Solutions, 95% of companies saw an improvement in their business processes after implementing ERP.
What is CRM?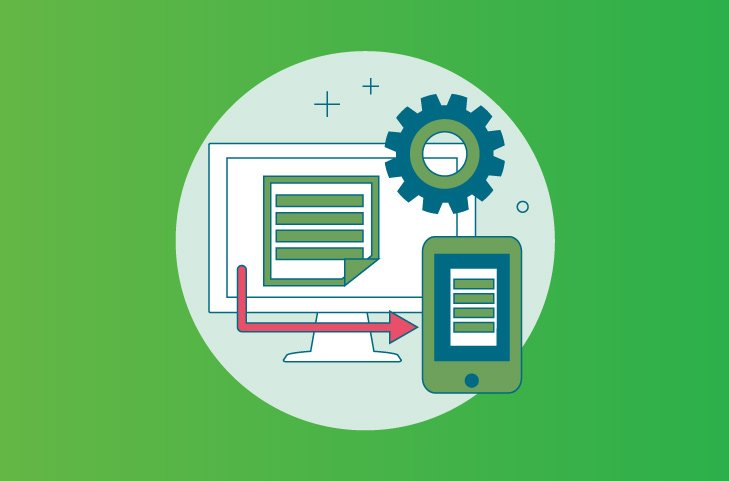 CRM is a solution that helps you build and maintain a good relationship with your customers. It stores and manages data of your B2B sales leads like their contact information, interaction history, etc. This enables you to offer a united front to the customer and conveniently deliver a seamless customer experience.
Additional Read: Companies Using Salesforce CRM in Different Industries
Why Should You Integrate ERP With CRM?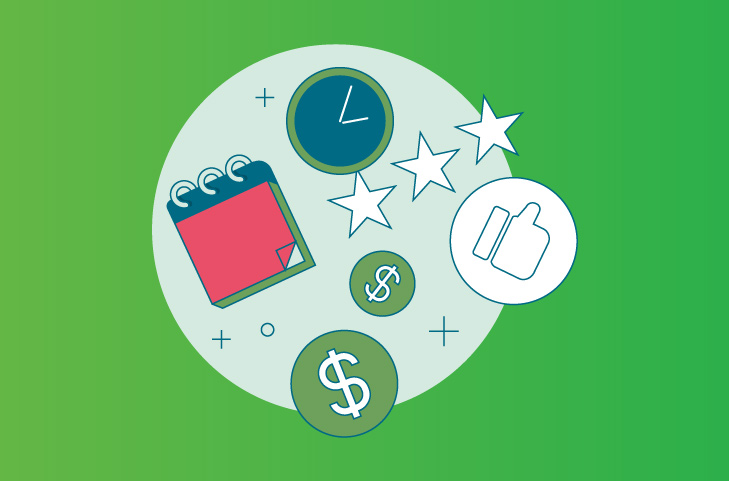 ERP and CRM integration can bring tremendous potential to your marketing and sales initiatives. It helps you increase customer trust and build strong relationships with them while eliminating data overlapping and running profitable campaigns.
Here are 6 reasons why ERP and CRM integration into marketing is a good idea-
1. 360-Degree Customer View
The most significant benefit of integrating your ERP and CRM software is that it presents a unified view of your customers. From accounting and finance to sales and support, it provides complete visibility and accuracy, giving you better insights into your B2B email list.
This helps you track their preferences, loyalty, and profitability and take steps to improve customer satisfaction. By integrating your ERP and CRM systems, you can also identify opportunities to cross-sell or upsell your offerings to existing customers.
2. Eliminates Manual Processes and Data Duplicity
ERP and CRM systems store similar customer data, and as a result, they often have duplicate information. To prevent this discrepancy, you must manually update the record on both these platforms individually. But even the slightest error in customer information can impact the efforts of your sales and marketing teams.
But integrating your ERP and CRM platforms eliminates this issue. Any modifications you make in the ERP database will automatically reflect in the CRM system and vice versa. It prevents data overlapping and duplicity and facilitates real-time and accurate information storage.
3. Improves Collaboration Between the Sales and Marketing Teams
Having a connected workforce comes with many benefits. According to a Gallup study, teams with higher engagement and collaboration witness 24%-59% less turnover, have 10% higher customer ratings, are 21% more profitable, and have 17% higher productivity. And integrating your ERP and CRM systems can facilitate this collaboration.
Your marketing and sales teams have different sets of similar data. This can make it difficult for them to access the right information at the right time. But when your ERP and CRM systems work together, they can quickly share and use the latest information. It brings them on the same page and improves their chances of driving better results.
4. Increased Mobility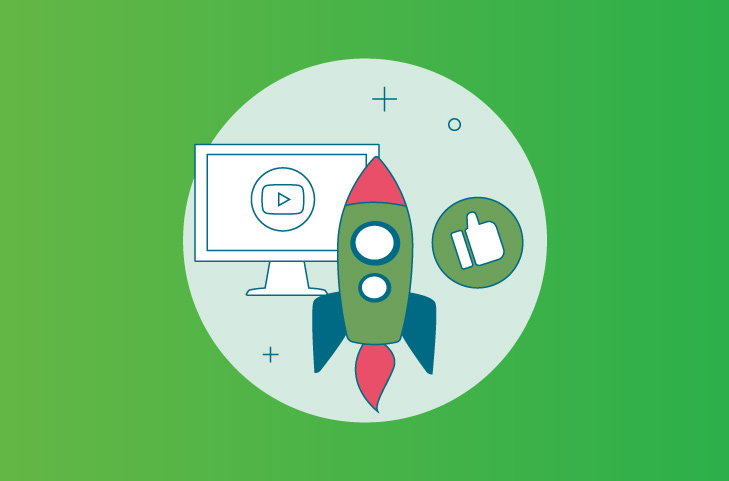 Quick access to real-time data allows your sales and marketing teams to deal with customers efficiently. It helps them accelerate the approval process and close deals quickly. An integrated system gives them easy access to customer information like their current balance, credit limit, outstanding invoices, previous orders, etc., to understand their buying behavior.
With a centralized system, it also becomes easier to access and update information from any location. It promotes faster time-to-revenue and widens business opportunities.
5. Low IT and Training Costs
According to a Training Industry report, companies spend an average of 55.4 hours annually and $1,111 per employee on training them. But an integrated ERP and CRM platform can eliminate this. This is because, with a single system, you don't need integration or interfacing. It eliminates the need to hire additional IT staff, as one person can easily manage the entire system.
Moreover, instead of learning to use both software separately, you can easily teach your sales and marketing teams how to manage both of them at the same time. This reduces your training costs and helps them take critical actions and determine its effect on other departments and operations.
6. Accurate Predictions
An integrated system makes it easier to improve your customer experience. Let us understand this with an example. Suppose a customer sends an order update request through the service desk. If you don't have an integrated system, your service rep will have to access different systems to find the information, some of which might be incorrect. This delays the process, impacts customer experience, and results in a potential loss.
But with a fully integrated system, you can ensure effective communication both within and outside the company. It allows your sales and marketing teams to make better predictions for product demand and deliver quotes and campaigns accurately.
Wrapping Up

Integrating ERP and CRM with sales and marketing opens the doors to limitless possibilities. It boosts efficiency in their processes and helps you grow your customer base. But you must have accurate and reliable customer data to make the most of it.
At Span Global Services, we offer high-quality and verified customer mailing lists that help you reach the right audience and drive high ROI. We source all our mailing lists from legal and reliable sources and guarantee high campaign deliverability. Contact us today to customize your list according to your unique business objectives or for our professional email append and data enrichment services.
Author - Mukundan A P

With having spent over 18 years with the Champions group leading the APAC territories in the data domain, Mukundan has a reputation of helming some of the most formidable projects in the B2B sector. He is known for his ability to build relationships and make headway for his clients using his expertise in data driven solutions. Having worn a plethora of caps in his vast career he is not an individual of singular talents. Mukundans ability to handle multiple roles and his immense success makes him one of the finest leaders that this industry has seen.