Boost your campaigns with a strong go-to-market strategy.

Map propensity and the right intent signals while pitching a solution.

Coax the right responses by crafting bespoke content strategies.
Close your Sales Cycles Faster
Make your campaigns more effective
| | |
| --- | --- |
| | Narrow down on your most prospective customers. |
| | |
| --- | --- |
| | Stream-line your sales funnels for better results. |
| | |
| --- | --- |
| | Improve campaign deliverability to amplify your marketing success. |
What are the benefits of Data Enrichment?
Helps you understand your data qualitatively and quantitatively
Better segmentation based on Technography and Firmography
Provides Psychographic profiling of contacts
Provisions Geo Tagged segregation of leads Lists
Increases reach to Key Decision Makers
Industry-wise segmentation of contact data
With our data enrichment services, we enable marketing, sales, and business intelligence leaders and key decision-makers with insights that can be analyzed and acted upon.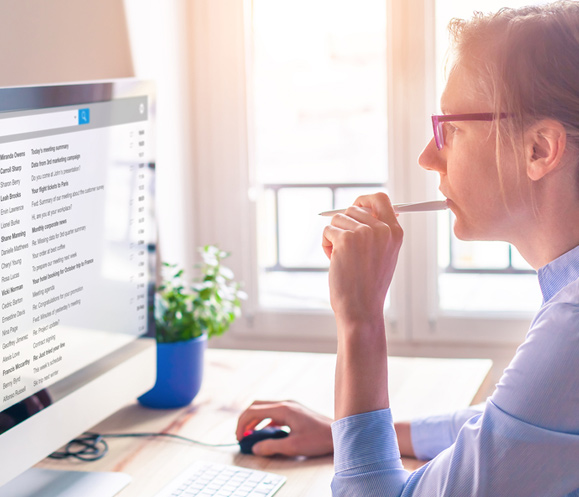 Know your Buyer Universe Better and In-Depth
Gain measurable insights to optimize and orchestrate your campaigns by knowing your Total Addressable Market (TAM).
Decode potential revenue along with predicting customer propensity.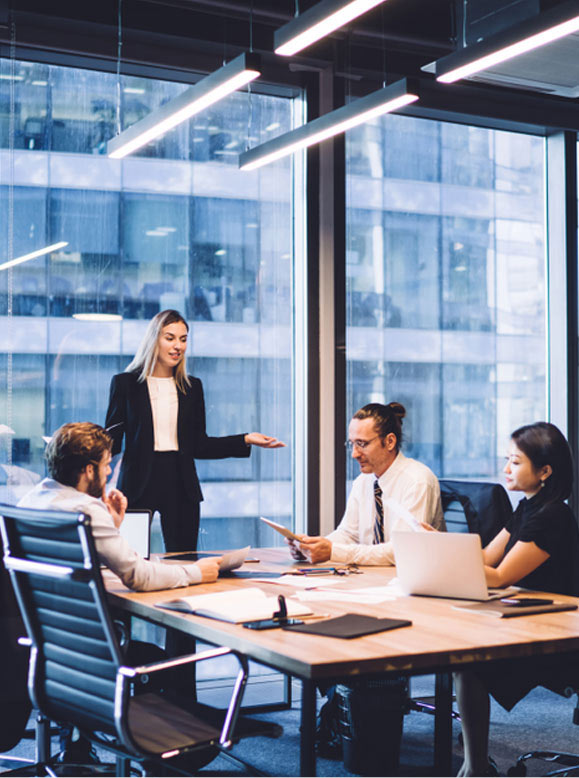 Reach out to the right person, at the right time, with the right solution. Data enrichment is your best bet to derive value-based outcomes for your marketing efforts.
PROCESS
Helping you exceed your expectations
STEP 1

Compiling data from reliable sources
Tradeshows, email campaigns, events, surveys, websites, online directories, and blogs, and web registrations are typically the places from where we source data.
STEP 2

Making the data campaign ready
Our 800+ strong team of data validation experts invest their energies in appending missing information and adding intelligence to the data.
STEP 3

Rigorous validation process
Our contact center team verifies and validates the data of your email leads.We collect more customer details through tele-surveys and white paper download programs.
STEP 4

Cleansing of records for unique Data Set
Removal of redundant and duplicate records that have crept into the database and appending new data elements to the existing database.
STEP 5

Email Addresses Appending and Validation
Mapping existing data with a larger database of business data to arrive at a clean appended, accurate, and qualified data sets.
STEP 6

Social Media Appending
With our social appending services we help you map social behavior, interests, followers, and networks of your prospects along with their social IDs.
STEP 7

Geo-Location and Geotagging of data
Geotagging and Geo-Location based segregation of data enrichment enable you to run campaigns that are locale-specific.
STEP 8

Performance Optimization
Enriched data enhance reporting capabilities for you to derive analytics and streamline processes.
Bridging you to better contacts, sales, and revenue
Take charge of your campaigns!
With our data enrichment solutions you can effectively pitch:
Products and tools to the diverse markets
Solutions and services aligning with different business functions
Consulting solutions
Services to optimize, fine-tune existing, or upsell existing contracts
Add on software, outsourced services, and allied support
How you can achieve your campaign objectives with data enrichment?:
You get hyper-focused audience data that you can target from the word go.
Enables you to unlock intent signals with data intelligence that trigger the right action.
Helps you clinch and close the deal within short lead cycles.
Enables you to run locale-specific campaigns.
Helps you craft personalized campaigns with over 72+ intelligence fields.
Mapping of key decision-maker contacts for assured outcomes.
Proactively design campaign destinations.
Strategize campaigns with Insights about keywords on your prospects pages and Advertising spends.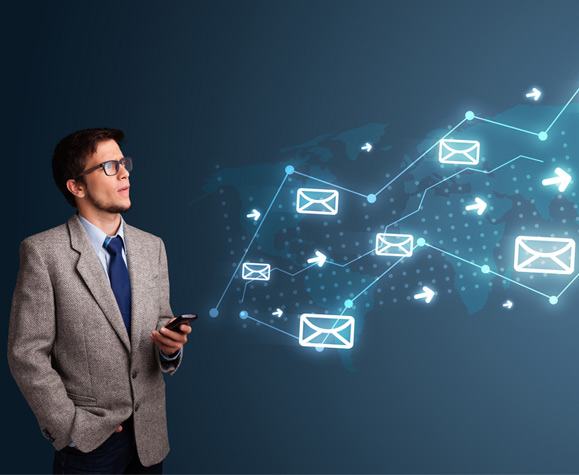 Steer ship your business goals towards profitability with Data Enrichment Services.
Chart course for exponential growth.
Our cross-industry vertical data with role-specific segmentations and enriched data help you run personalized campaigns.
Connect with people that matter the most across industry verticals. Contact us today to know how you can leverage data enrichment for great campaign outcomes.
Call us at (877) 755-0023 for a free one-on-one consultation or book your appointment for a free lead insights session.
You can also email us at [email protected]
Data Enrichment Services: your cornerstone for marketing success
When you add data enrichments to your contact database it helps you streamline avenues for Omnichannel marketing

We help aggregate accurate lead data to amplify your prospecting outreach by doing away with bad data.

Our data enrichment services align with your Drip campaigns helping you seamlessly map customer journeys by tweaking and optimizing your most useful strategies.

Good data and intelligence enrichment is your key to craft hyper-personalized content by being relevant to your prospects in the moment of their need.

Modern-day marketing is all about Customer Experiences (CX) and data enrichment helps you dish out great customer experiences.

Data Enrichment and quality data is the stepping stone that helps you channelize gated content, video downloads, whitepaper, and more in a targeted and phased manner..

Your target audience is constantly shifting roles or organizations – data enrichment helps you keep pace with the evolving needs while keeping your data refreshed and reactivated.
Our Trust with Data Enrichment
Span Global Services has been in the business of data enrichment and data compilation for over 15 years. We invest a lot of our productive time and energy in maintaining data hygiene. This includes the removal of incorrect addresses and verifying the same against a larger master database. We understand how redundant data can hurt your campaign efforts. We invest time in enriching data with authentic customer insights and this includes behavioral, demographic, Technographic, Firmographic, and Psychographic aspects. We also have a strong team to verify and validate the data.
Our enrichment solutions ensure 100% accuracy by removing, incorrect, irrelevant, and redundant data to enhance your overall business revenue. By triple verifying business contacts we help maintain uninterrupted client relations and we constantly identify and update new profiles to prevent data deterioration.
Enabling you to be Contextually Relevant with Your Data
Span Global services help you enrich your data as per the given context and business need. Enriching the data as per the given context can be a valuable asset as it proves to be more valuable and insightful.
Enterprise data degenerates and decays at the rate of 22.5% annually. Bad data in your CRMs and marketing ecosystems have a direct implication on business outcomes impacting your ROI. Implications such as lead leakage can result in missed business opportunities, lost revenue as a result of inconsistencies in multichannel selling, poor business decisions and business inefficiencies, and the inability to build trust.
Therefore to maintain the quality of data we organize data appending drives where millions of email ids in our database are pinged as part of a multi-stage verification process. Every 45 days you get a refreshed list and over a million phone calls made as part of the phone number and address validation drive. Through this process, we make the data current and accessible in all respects.
We also go a step further by adding a slew of intelligence fields to your existing database or while availing our category-specific customer data to understand your customers more at a deeper level.
Features of our data enrichment services
Data sets that drive revenue, improve business decisions and help you stay in touch with your best customers.
Clean datasets with the elimination of redundant, duplicate, and inaccurate entries.
An exhaustive list of contacts for a bigger outreach.
Contextual data appending services to add value to your existing data clusters.
Achieve high deliverability of over 95% by maintaining accuracy.
Short delivery cycles of 2 to 10 days – once you sample our data or establish a requirement with us.
An array of appending solutions that include email appending, contact appending, and social media appending.
An array of intelligence fields is based on the context to help understand the target account better.
Neatly segmented and cataloged datasets.
Accelerate your growth trajectories. So, what is holding you back? Get in touch with us today! Call us at (877) 755-0023 for a one-on-one consultation. For an instant quote – write to us at [email protected]
Frequently Asked Questions
Data Enrichment Services are processes that enhance marketing databases. They help you with accurate leads by removing obsolete and inaccurate data, as well as other errors. In other words, Data Enrichment refines your database, making your data more valuable for marketing campaigns. It also gives you a better understanding of your customer base.
Marketers need data enrichment to improve the success rate of their campaigns. For important and large-scale marketing campaigns, you need to have clean and authentic data. Any error in the database could hurt your campaigns. Data Enrichment gives you that much-needed assurance that your data is correct, properly documented, and segmented according to your specifications.
At Span Global Services, we use automated processes and human help to enrich our database. Our data team runs regular checks to identify and eliminate duplicates and outdated data. They also upgrade the system by filling in incomplete information, revalidating the records, and appending existing data sets.
Data Enrichment helps strengthen the foundation of marketing campaigns. Because it provides high-quality data, marketers can generate better leads and also reach their prospects faster. An enriched database gives you access to the right information which can help you plan better marketing strategies, thereby driving your sales.
GET A FREE QUOTE
Finding the right data can be
complicated, so we are here to help