Tap Into New Business Opportunities with Our List of Manufacturing Businesses
The manufacturing industry is a vast industry that contributes immensely to a nation's growth. Manufacturing activities involve turning raw materials into semi-finished or finished goods, ready for consumption. The industry supports various sectors and contributes a massive $2.3 trillion to the US GDP. Safe to say, if you want to tap into this vast and competitive industry, you need access to a robust database that lets you target top decision-makers in this industry. And a manufacturing industry email list from Span Global Services lets you do just that.
Span Global Services' manufacturing industry mailing list is a comprehensive database of relevant decision-makers and industry professionals to help you pitch your product or service to the right audience. With an updated and verified email list, you can interact with manufacturing industry experts, managers, buyers, operators, and more.
Our team of data experts works tirelessly to collect and clean data from several ethical sources to ensure you get access to only the most genuine leads.
Connect With US!
GET A FREE QUOTE
We have got you covered on all your email and direct marketing needs
Reach Out to the Right People with a Well-Segmented Manufacturers Email Database
In this digital era, where your target audience is exposed to tons of similar content from competitors, you cannot expect your marketing campaigns to be successful overnight. What you need is a highly-targeted strategy backed by data to connect with your customer at the right time and in the right place.
We understand this, which is why we bring you a well-segmented list of manufacturing companies so that your sales and marketing teams don't have to spend hours sorting through the information. You can plan and execute personalized marketing messaging with access to segmented data fields, such as-
Name
Company name
Job title
Email address
Phone number
Industry
NAICS code
SIC code
Location
Company size
Company Revenue
Asset size
And many more. Moreover, our database is 100% opt-in and in compliance with local and global data laws. This means you won't ever have to worry about missing your prospects' inboxes. You can pitch your business with the right messaging and build lasting connections to increase your revenue.
List of Top 20 Manufacturing Companies
When it comes to your marketing campaigns, data accuracy matters immensely. You need precise data at your disposal to reach the right accounts and boost your credibility. Here are the top 20 manufacturing companies in the US that you can access with our manufacturers' email database-
| Company Name | Website | Country | Employee size | Revenue |
| --- | --- | --- | --- | --- |
| THOR Industries | thorindustries.com | US | 10,001+ | $16 Billion |
| Align Technology | aligntech.com | US | 9,212 | $4 Billion |
| Pilgrim's Pride | pilgrims.com | US | 10,001+ | $15 Billion |
| Patrick Industries Inc. | patrickind.com | US | 10,001+ | $4 Billion |
| LCI Industries | lcindustries.com | US | 10,001+ | $5.2 Billion |
| Sherwin-Williams Co. | Sherwin-williams.com | US | 50,001+ | $20 Billion |
| Sanderson Farm | sandersonfarm.com | US | 11,001+ | $2.68 Billion |
| Lear Corporation | lear.com | US | 30,001+ | $19 Billion |
| The Clorox Company | thecloroxcompany.com | US | 5,001-10,000 | $7 Billion |
| Lancaster Colony Corporation | lancastercolony.com | US | 501-1,000 | $1 Billion |
| Caterpillar | caterpillar.com | US | 107,700 | $52 Billion |
| Johnson & Johnson | jnj.com | US | 141,700 | $93.77 Billion |
| Ford Motors | ford.com | US | 10,001+ | $134 Billion |
| Analog Devices | analog.com | US | 20,000+ | $9 Billion |
| Boeing | boeing.com | US | 140,000+ | $61 Billion |
| Illinois Tool Works | itw.com | US | 25,000+ | $14 Billion |
| Emerson | emerson.com | US | 10,001+ | $18 Billion |
| Chevron Corp | chevron.com | US | 50,000+ | $176 Billion |
| Nor-Cal Beverage Co. | ncbev.com | US | 500-1,000 | $222 Billion |
| General Dynamics | gd.com | US | 10,001+ | $9.39 Billion |
Why Choose Manufacturing Database from Span Global Services?
Wondering how a manufacturing industries list can help boost your business? For starters, building an email database in-house is an overwhelming and challenging process. You might run into data quality issues like missing information, inaccurate segmentation, human errors, and more. But a reliable data provider like Span Global Services makes things easy.
Our data experts offer you a comprehensive database for manufacturing companies, which is accurate, verified, and authentic. Secondly, with our database, you can launch multi-channel marketing campaigns through email, SMS, social media, events, and more. The best part? Our data is highly actionable, which means you can personalize messaging across all these channels to engage your prospects and boost conversions.
Moreover, you can enjoy the following benefits with our manufacturing industry business list-
Upto 95% deliverability
Offers global reach
CAN-SPAM compliant
100% verified data
Permission-based contact information
Multi-channel marketing capabilities
Sourced from ethical sources
Generate leads with email marketing
Tap into new markets
Make the Most of Your Marketing Efforts with Our Manufacturing Industry Email List
If you have a product that can cater to the specific needs of the manufacturing industry, a reliable manufacturing companies mailing list is all you need to reach top decision-makers. Our mailing lists allow you to explore newer markets with access to a global database. So, you can reach out to relevant leads in the US, the UK, Australia, Asia, Canada, and more.
Besides, our data is ethically sourced from several reliable sources, including yellow pages, conferences, business listings, online surveys, newsletters, public directories, and more. Once this data is collected, it undergoes regular check-ups to ensure you always have access to the freshest, most accurate, and error-free data.
Having an authentic database can make all the difference to your marketing campaigns. You can identify the best accounts to target, create content to address their unique needs, and convert them into loyal customers. Further, you can customize this database based on location, demographics, specialization, sector, and so on.
So, boost your business reach today with Span Global Services' manufacturing companies email lists.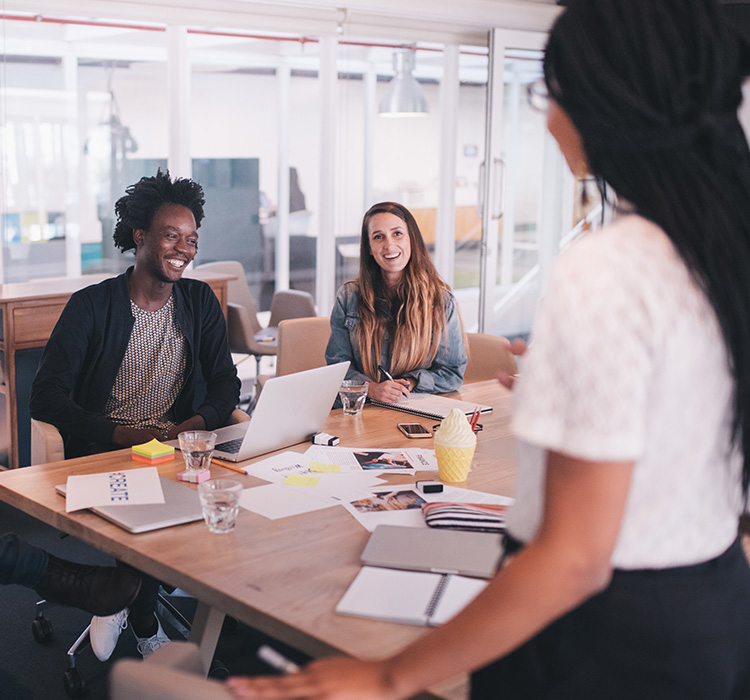 GET A FREE QUOTE
Finding the right data can be
complicated, so we are here to help