Boost Your Marketing Efforts with a High-Quality Cement Industry Email List
As usual as cement sounds, without it, we'd never witness the expanding cityscapes and sky-high buildings. Since development never stops and is instead speeding up, the cement business is flourishing rapidly. Ergo, if you also want to achieve similar sky-high success in your marketing campaigns by making valuable contacts in this industry, then you have landed in the right place.
Grab your success today by accessing Span Global Services' most responsive Industry Mailing Lists and get visible results in no time. Our expert team ensures that you get the details of the cement industry's top-most C-suite executives and decision-makers. As a result, you manage your marketing priorities efficiently and make your voice heard amidst the big players for maximum success.
That's not all! Apart from extensive information regarding cement companies, our Cement Industry Email Lists also include updated contacts involved in cement, asphalt, sand and gravel, crushed stone companies, and engineering consultants, hauling companies, etc.
GET A FREE QUOTE
We have got you covered on all your email and direct marketing needs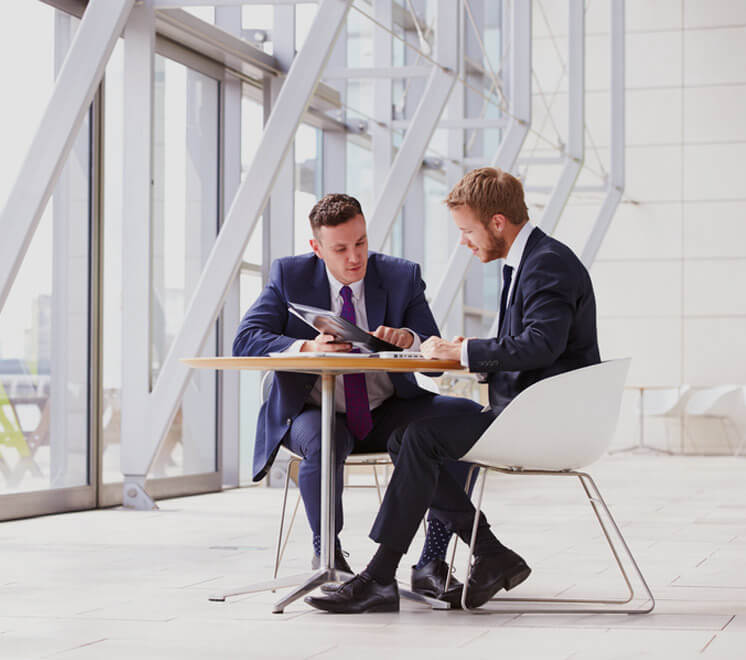 Ensuring Consistent Results Throughout Your Journey. Safeguarding Your Marketing Success.
When you opt for our Cement Industry Email Database, you're not just signing up for a list of top professionals. You're also opting for a reliable, highly relevant, 95% deliverable dataset, free from any data decay. Owing to our team's unrelenting efforts in updating the database, you avail the newest and most accurate possible information. No more worrying about campaigning hurdles!
Moreover, with our business email lists, your sales and marketing teams will be able to generate relevant leads, thereby ensuring greater customer engagement, CTRs, brand visibility, and customer retention. This will inevitably translate into impressive conversion rates that are sure to take your competition by surprise.
Holistic Insights in the Palm of Your Hands, with Our Cement Industry Mailing Lists –
Boasting a market value upwards of $320 billion, the cement industry inevitably houses countless key organizations. To identify the right ones who match your offerings, our targeted email lists are what you will need.
Our thoroughly-researched Cement Industry Email Lists include data points such as Telephone number, Email address, Contact address, Company name, Country Name, Company type, SIC code, Postal code, NAIC code, State, Company sector, Company Titles, and many more.
With such in-depth data fields, you can easily incorporate our Cement Industry Mailing Database to choose the correct prospects, fulfill various business objectives, and scale your horizons quicker.
Reach Targeted Concrete & Cement Industry Professionals
| | |
| --- | --- |
| Concrete & Cement Manufacturers Email Lists | List of Concrete & Cement Product Manufacturing Industry |
| Concrete & Cement Products Suppliers Email Addresses | List of Concrete & Cement Wholesale Industry |
| List of Cement Plants | Cement Industry Engineers Email Addresses |
| List of Sand and Gravel Wholesale Email List | Crusher Operator Cement Directory List |
| Aggregate Suppliers Mailing Address | Cement & Concrete Association Members Marketing Database |
| Mailing List of Concrete Lab Technicians | Cement Mason or Concrete Finisher Contacts |
| Publicly Traded Aggregate & Concrete Companies List | Concrete Lab Technicians Email Leads |
| Concrete Quarry Supervisor Direct Marketing List | Quality Control Manager Cement Industry Sales Leads |
| Concrete Batch Plant Operator Business Database | More.. |
Reach Targeted Concrete & Cement Industry Professionals by Region
| | |
| --- | --- |
| International Cement Industry Contact List | USA Cement Industry Mailing List |
| UK Cement Industry Email List | Europe Cement Industry Sales Leads |
| Canada Cement Industry Database | APAC Cement Industry Email Addresses |
| List of South Africa Cement Industry | List of China Cement Industry |
| Australia Cement Industry Marketing List | New Zeland Cement Industry Email Leads |
| Middle East Industry Marketing List | EMEA Countries Cement Industry Contacts |
Partner with Us and Establish Your Firm Footing Amidst the Cement Industry!
At Span Global Services, we understand the pressure of the cutthroat competition in today's business environment. That's why we offer a Cement Industry Email Database that assures actual results when included in your daily sales pipeline.
Our insights also ensure that your sales and marketing teams spend more time converting and less time prospecting. How? By providing responsive and deliverable contacts that are sure to open your email.
With our team of motivated experts, our streamlined services observe no geographical boundaries. What's more, our business doesn't stand on the legacy of using the same technology and services in the long run. Why? Because we believe change is crucial to be successful. Therefore, we regularly upgrade our Cement Industry Email Lists to keep you updated with the cement business' latest players.
Whether you are looking to promote your ongoing services or wish to generate newer leads, we can get the job done! So, what're you waiting for? Leverage our Cement Industry Mailing List today and grow your business by leaps and bounds!
Some of our Industry-Wise Lists
Frequently
Asked
Questions
Span Global Services is the perfect place if you are looking for the best cement industry email list. Our list boasts of 100% accuracy and 95% deliverability rate so that you always achieve success in your multi-channel marketing campaigns.
The cement industry mailing list from Span Global Services will empower you to reach top-notch contacts of the cement industry. These include professionals involved in asphalt, crushed stone firms, hauling firms, cement, engineering consultants, C-level executives and decision-makers, and many more.
You can receive Span Global Services' extensive cement industry email list in easy-to-use .xls and .csv file formats. After your order gets confirmed, you will get the mailing list at your registered email address.
Our cement industry email lists are comprehensively-researched. They include data points like email address, company name, contact number, postal code, country name, SIC code, NAIC code, contact address, and many more.
GET A FREE QUOTE
Finding the right data can be
complicated, so we are here to help

Cookies are stored on your computer to provide you with more personalized services. See our
Privacy Policy
to know how we collect and manage data.