Succeed in Creating Profitable Marketing Campaigns
List of companies that use salesforce CRM in USA: 91,534
There is nothing more painful than a non-profitable sales campaign. Our highly credible Full List of Companies using Salesforce CRM is the perfect launcher for your brilliantly thought out marketing campaigns. Our team of dedicated marketing analysts determine the best optimized salesforce customers mailing list. Our team consolidates a highly crystalized list of company executives and top-level professionals who have the authority to respond to your sales campaigns. Span Global Services possess the largest email databases in the world with regard to global Salesforce CRM users.
Our refreshed and highly responsive Salesforce Clients List allows you to stay connected with top decision makers in the industry. Our Salesforce Clients Mailing Database is highly dynamic and follows the industry standard rigidly.
Find Your Segmented Salesforce Customer Lists Here
| | |
| --- | --- |
| Desk.com Salesforce Clients List | App Cloud Salesforce Customers Database |
| Chatter Salesforce CRM Clients List | Marketing Cloud Salesforce CRM Mailing Address |
| Companies that use Pardot | Work.com Salesforce CRM Vendor List |
| Service Cloud Salesforce CRM End User List | Salesforce Platform CRM Customer List |
| Companies that use Heroku Salesforce CRM | Wave Analytics Salesforce CRM Customers |
| Companies that use Community Cloud Salesforce | List of Companies that use Sales Cloud Salesforce |
| Companies using Force.com Salesforce CRM | Salesforce CRM Users & And more… |
GET A FREE QUOTE
We have got you covered on all your email and direct marketing needs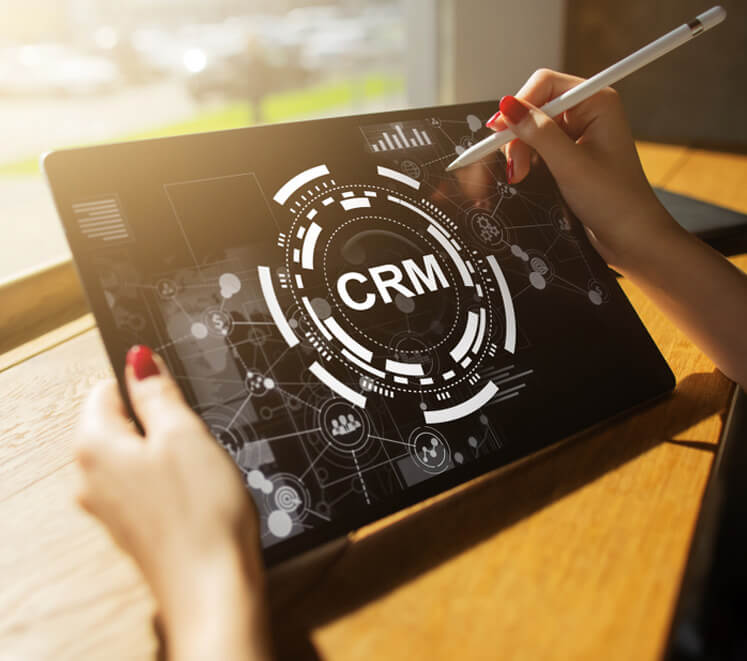 Elevate your Brand with our Accurate and Tele-verified Salesforce CRM Users List
However challenging it may seem, but with the help of our reliable, accurate and tele-verified list of companies that use Salesforce CRM, you can always motivate your team towards building brands and revenue generating campaigns. Access to a certain List of Companies using Salesforce CRM is integral for standing out and getting noticed amongst some of the most successful data-driven organizations. Span Global Services are the leaders in leading the top B2B organizations towards a successful technology users database.
Our list of companies that use Salesforce CRM is tactfully and thoughtfully designed to uplift your marketing strategy. Using our pre-verified and sophisticated list, you can reach the right audience at the right time. Precise and trustworthy database is what matters at the end and that can increase your company's ROI and conversion rates with minimal efforts. Hence avail our opt-in list and take control of your email, direct marketing, telemarketing and other online marketing campaigns.
Work Across Geographies and Reach the Right Decision-makers
With a great Salesforce CRM users mailing list, you can't ever get stuck with your revenue building practices. Your marketing strategies will always find a way to get the most out of a successful list of companies that use Salesforce . Span Global Services has more than 2,00,000 contacts of salesforce CRM users and decision makers across the globe.
Get higher multichannel campaign success and even higher ROI and create exciting marketing campaign opportunities. The Salesforce CRM is a much experienced platform to establish a solid and bespoke brand presence. Your chance to build endearing business associations with top level Salesforce CRM users across global conglomerates gets a higher chance. The demand of Salesforce CRM vendors email list is a direct reassurance for investing in the verified email address lists.
Successful marketers like you would want to invest in responsive, targeted and 100% accurate business mailing list. For businesses wherein the highly innovative CRM software is the major product, you may promote your brands effectively with the Span Global Services permission-based Salesforce CRM users list.
Some of our Top Selling Technology Lists Similar to Salesforce CRM Customers List are:
| | |
| --- | --- |
| Related Technology | Total Companies Using |
| Ms Dynamics CRM | 3,317 |
| Zoho CRM | 110 |
| Salesforce Service Cloud | 364 |
| Salesforce.com Jigsaw | 141 |
CLOSSING NEW DEALS HAS NEVER BEEN EASIER
Primary Categories for List Segmentation Include:-
| | |
| --- | --- |
| Title | Name |
| Email Address | Employees Size |
| Country | Revenue Size |
| Phone, Mobile and Fax | State, City, Zip Code |
| Website | Business Contact Number |
| Industry | SIC & NAICS Code |
| Company Name | And more… |
Some of Our Top Selling Databases and Technology Contact Lists:
GET A FREE QUOTE
Finding the right data can be
complicated, so we are here to help