Target customers and prospects with highly accurate and contextually relevant email campaigns.

Ensure high email deliverability and reach the most responsive decision-makers.

Get the most out of email lists sourced from authentic and reliable avenues.
Unmatched Email Accuracy
Unparalleled Email Targeting
| | |
| --- | --- |
| | We validate over 30+ Million emails every month for verification. |
| | |
| --- | --- |
| | Our data experts make over 1.8 Million calls to various decision-makers as part of the data validation drive. |
| | |
| --- | --- |
| | Each record provided to you is revisited and refreshed once every 45 days. |
Our most popular email lists are as follows:
Find targeted email leads that you can use to serve multi-channel ads using LinkedIn, Facebook, Twitter, Google and Bing.
GET A FREE QUOTE
We have got you covered on all your email and direct marketing needs
Email Data Hygiene Is Everything
Ensure you are making the right noise at the right places, at the right time.
This is how we make sure your messages reaches those who matter through our efforts to maintain email data hygiene and data accuracy in your email list.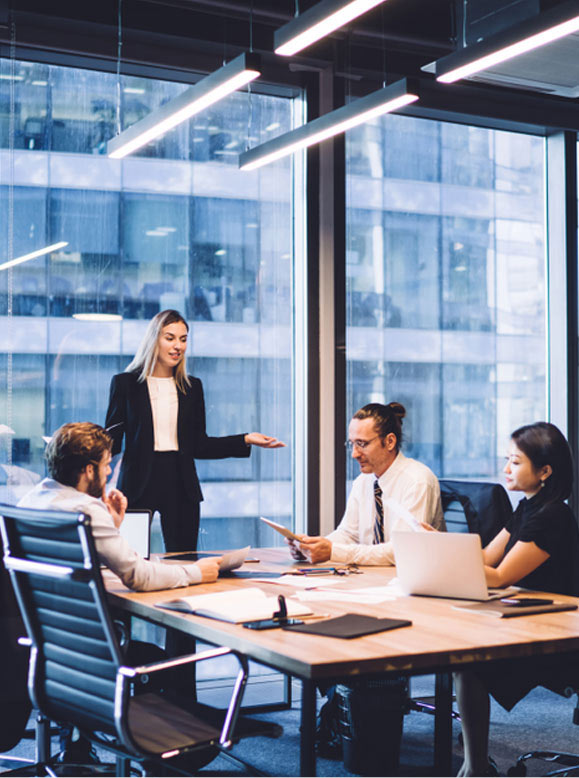 Our contextually relevant insights provided via our email lists help you make your campaigns more effective. High time you leveraged our strength to serve customers with the most relevant offerings.
PROCESS
8 Steps to aggregating your targeted email lists
STEP 1

Your lead data is in safe hands
We acquire an opt-in email database to ensure maximum deliverability. Boost campaign success with the most extensive email addresses.
STEP 2

We research your top customers
Our in-house research team fills in the missing information. We add more intelligence fields for relevant contextual campaigns.
STEP 3

Rigorous validation process
Our contact center team verifies and validates the data of your email leads.We collect more customer details through tele-surveys and white paper download programs.
STEP 4

Identification of email blind spots
NCOA, Mortis suppression, Spam traps /honeypots, complainers and opt-outs etc. are aggregated into a suppression file and de-duped.
STEP 5

Email address verification
Simple SMTP ping tests using partner tools such as BriteVerify, Xverify, ImpressionWise, Freshaddress, DataValidation, Informatica etc.
STEP 6

Executing email campaigns
Live email campaign is executed with high email deliverability. Any opt-outs or bounces are added to our suppression files.
STEP 7

Automated email validation
Our social and web validation team manually validates the email database. Through this validation process we add social media links to contacts.
STEP 8

Convert email leads to customers
We run a targeted opt-in campaign for purchased email lists by seeking approval of your prospects. We use 3rd party direct marketing activities and remove opt-outs within 48 hours.
Attract the Right Eyeballs
Hit all the right inboxes.
It all begins by segmenting your customers and campaigns.
Find well-segmented email contacts as per the following criteria:
What you can achieve with our email lists:
Tap untapped markets across the world with geo-targeted customer email data.
Audiences segmented by more categories across 70+ types of information criteria.
The most accurate data compiled from global and legitimate sources of gathering.
Email addresses that are dually verified through telephone and email verification.
Get a complete record on 80% of your customers easily to match your specific needs.
Roll out intelligently targeted email campaigns with speed using our custom email lists.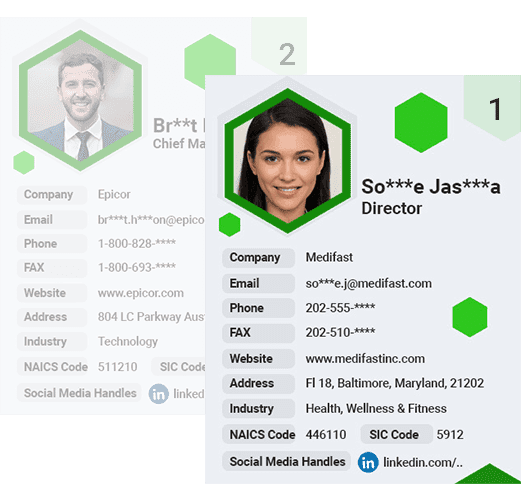 Run Effective Marketing Campaigns Using Our Custom Email Lists
Make your way into the most prospective inboxes-
Take a look at some popular email lists that can be used for targeted campaigns via personalized emails.
This is your chance to run effective email lead generation campaigns.
Contact us today to get access to relevant information for strategizing your brand promotions.
Call us at 877-837-4884 for a free one-on-one consultation or email us at info@spanglobalservices.com for more information on pricing.
Customers Are Real People Stop Treating Them as Data
Serve bespoke and tailored content for those whom you want to reach out to on all the available channels.

With our proven and tested email journeys and follow-up strategies, you can now drive leads towards closures in a non-invasive manner.

Well segmented data allows us to personalize content and solve that segment's specific problems or needs.

We will show you how to use email campaigns to entice your customers or drive them towards a new experience or a solution.

Learn what type of blogs, downloadable whitepapers, videos, infographics and more can be served to your top email leads.

Our campaign experts can guide you on gated content we can send out and create the best lead collection tool for your business.

Find out how you can incentivize lead generation, appeal to the reader's interest andultimately lead them to a conversion.
Why You Should Purchase Email Lists?
Email lists are your best bet when you want to cut the chase and get down to business. Most enterprise users spend a considerable amount of time in their inbox and emails lists prove to be a viable option to reach out to them with your products, solutions, and services. Email marketing is growing in popularity with the rising number of emails being sent every day considering the fact that (business professionals receive almost 121 emails every day). The only way to build your inbox reputation is to keep the high-quality and custom email lists for marketing handy. At Span Global Services we are here to assist you with that!
How We Maintain a List of Consumer Emails for Ongoing Marketing Campaigns
Span Global Services offers marketing-intelligence solutions and data assistance in the form of the most up-to-date email lists. The email sales lead we offer to B2B marketers are well researched, affordable, highly targeted and provide the best quality data on top-notch business decision makers. We have consistently been successful to help marketers engage and convert the right prospects.
To improve campaign response and ROI, our contact email database is designed in a manner that guarantees 95% campaign deliverability. Data included is accurate and verified for solicited communications, making sure that your communications are directed at the right inboxes. Considering time constraints and budgetary restrictions, we believe that marketers will probably not get a second chance to perform.
We recommend therefore buying mailing lists to campaign better to the right professionals with a personalized approach.
Using the Right Datasets to Make an Impact
Without using the right data, it is never possible to deliver the marketing messages to the right targets. Therefore, we at Span Global Services help marketers to make their foundation strong by providing delivery-driven sales email databases that are authentic and highly-responsive. Do not waste time thinking. One right move can drive your marketing directors towards the way of success and help you generate quality sales leads that are more likely to become your customers.
Be sure to contact us today to get access to relevant information for strategizing your brand promotions. Call us at 877-837-4884 for a free one-on-one consultation or email us at info@spanglobalservices.com for more information on pricing.
FAQ's
As an astute marketer, you should buy email list for effective multichannel campaigning. When you buy targeted email list you get access to authentic data on key decision makers, technology users and C-Suite executives. At Span Global Services we ensure that once you buy email list you get higher market penetration and that your campaigns reach a genuinely interested audience base.
You may buy email list with tele-verified and responsive data from Span Global Services. That is not all; you may get access to a sample list before you buy email lists. A sample mailing list gives a preview of the lists from Span Global Services ensuring that marketers get nothing but the best.
It is an astute business decision to buy email list if you wish to succeed in global multichannel campaigns. The verified and validated email lists are certain to give you an edge over your competitors with authentic, responsive and customizable B2B email lists.
Yes, you can and it is quite simple. Before investing in the mailing lists, you may get a preview of the purchasing email list by opting to get a sample list for free. Our B2B email lists are exhaustive and based on your business criteria we can customize the email list.
Yes, most companies that believe in effective time and resource management still buy email lists. Investing in B2B email list ensures that your campaigns are delivered on time, there is optimal market penetration and targeted marketing is seamless.
There is no 'one size fits all' rule when it comes to the pricing of mailing lists. You may write in to us at info@spanglobalservices.com for more information on pricing.
Yes, you can buy email lists in a few simple steps. Once you buy the mailing list, you get the database with first name and last name, location and zip code, email address, NAICS code and more.
Span Global Services is a leading provider of mailing list and you may procure the list by writing in to us at: info@spanglobalservices.com. Additionally, you may download a sample list to know more about our databases.
To know more about the email database pricing, you may call at 877-837-4884 for a free one-on-one consultation or write in to us at: info@spanglobalservices.com for detailed information on pricing.
GET A FREE QUOTE
Finding the right data can be
complicated, so we are here to help