Buy Email List: Acquire New Business Prospects
Accelerate Business Success with Business Email List Database
Email marketing is cost-effective, far reaching, immediate and measurable. The right practice of email marketing can deliver ROI of up-to 3800%. Take advantage of this! As the market's leading email database provider, we are here to help you connect with your global prospects through targeted campaigning.
STEP 1:

Buy cost-effective business email addresses list from Span Global Services

STEP 2:

Get your action plan ready to target the right niche with your email marketings

STEP 3:

Send personalized email content to the right inboxes

STEP 4:

Maximize brand visibility, engagement and conversions
Why You Should Purchase Email Lists?
Purchasing email lists has often been criticized. While some consider it to be the short-cut to get blacklisted, others say it is just waste of money. But email marketing is growing in popularity with the rising number of emails being sent every day (business professionals receive almost 121 emails every day). The only way to build your inbox reputation is to keep the high quality and custom email lists for marketing handy. At Span Global Services we are here to assist you with that!
GET A FREE QUOTE
On your email and direct marketing needs
Some of the popular categories of our business email database include:

Technology
Users List

Healthcare
Email Database

Geo Targeted
Mailing Lists

Professional
Email Addresses

Industry-wise
Mailing List
At Span Global Services, we value our clients and their investments in our marketing email lists. We understand that successful business communication needs a targeted email mailing list as its backbone. Our well-segmented list of business mailing and email addresses can cater to diverse multichannel campaigning needs of our clients at any time, as we offer data as per different criteria like:
First name and last name
Location with Zip code
Email address
Mailing address
NAICS code
Company details
Number of employees, etc.
As you rightly know, most of the vendors in the contemporary market do not have authentic data to offer. Considering the importance of using authentic data, we on the other hand, offer accurate list of business emails that is reliable and error-free. In order to maintain data authenticity, we have developed our lists by collating data from globally legitimate sources.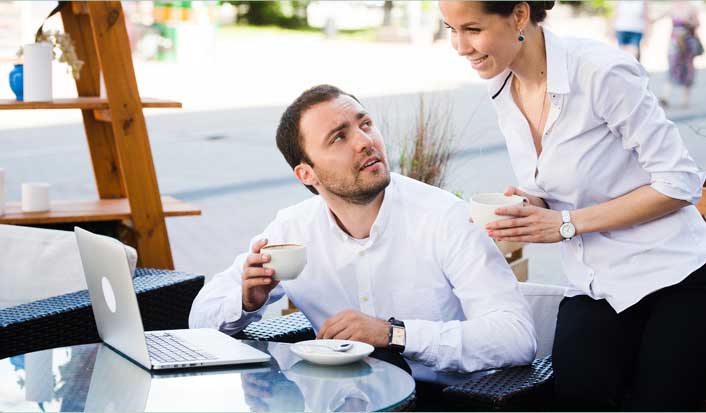 How we maintain list of consumer emails for ongoing marketing campaigns
Email campaigns need to be rolled out intelligently. With the targeted email list, we at Span Global Services help marketers to send mail to right customers at the right time.

Collection
Rawdata is collected from globally legitimate socials

Analysis
Data experts analyse database & match email addresses

Processing
Updated email address are added the database

Delivery
Customers get the data as per their requirements
With our email lists for marketing therefore, we create better marketing opportunities for contemporary marketers to maximize campaign response. By performing regular updates, cleansing, verification and validation on marketing lists, we make sure that data is a cause of celebration and not regret. The most important features of our business email lists are:
Well segmented as per geographic, demographic, firmographic and technographic criteria to reach audiences by categories and selected fields
The most accurate data compiled from global and legitimate sources
Data dually verified through telephone and emails (in every 3 months)
You can only make your products/services sell if you know your market well. Do your research before getting into action. Go beyond your comfortable traditional way of doing campaigns. Get the right insights to develop the right understanding of the buyers' persona and demands of your prospective customers. Then engage maximum number of your targeted audience with personalized email marketing. At Span Global Services, we believe that investing in our targeted email list will help marketers move closer to their audiences by being able to tap targeted professionals. By providing the valid business insights, we will help you to deliver your personalized content to the right inboxes at the right time and increase engagement unbelievably.
How we maintain list of consumer emails for ongoing marketing campaigns
There are plenty of database providers in the market who can flood you with email data. But Span Global Services stays ahead of all competitors as we help our clients with data that they need for increasing audience engagement. These are just factors that help us to stand apart from our competitors:
Acquire opt-in email database to ensure maximum deliverability
Boost campaign success with the most extensive email addresses
Maintain data hygiene by providing email database that is regularly verified
Get complete record on 80% of your customers easily
Tap all untapped market across the world with geo-targeted data
Span Global Services offers marketing-intelligence solutions and data assistance in the form of the most up-to-date email lists. The email sales leads we offer to b2b marketers are well researched, affordable, highly targeted and provide the best quality data on top-notch business decision makers. We have consistently been successful to help marketers engage and convert the right prospects.
In order to improve campaign response and ROI, our contact email database is designed in a manner that it guarantees campaign deliverables (95%). Data included is accurate and verified for solicited communications, making sure that your communications are directed at the right inboxes. Considering time constraints and budgetary restrictions, we believe that marketers will probably not get a second chance to perform.
So make the right investment and get email data that adds value to your marketing efforts. With the delivery-driven b2b and b2c email directory we provide:
B2C email list
B2C mailing list
B2C mailing list
C-suite professionals database
Industry-specific business email list, and more
We recommend therefore buying mailing lists and campaign better to the right professionals with a personalized approach.
How we maintain list of consumer emails for ongoing marketing campaigns
Without using the right data, it is never possible to deliver the marketing messages to the right targets. Therefore, we at Span Global Services help marketers to make their foundation strong by providing delivery-driven sales email database that are authentic and highly-responsive. Do not waste time thinking. One right move can drive your marketing directors towards the way of success and help you generate quality sales leads that are more likely to become your customers.
Be sure to contact us today to get access to relevant information for strategizing your brand promotions. Call at 877-837-4884 for a free one-on-one consultation or email us at info@spanglobalservices.com for more information on pricing.
Frequently Asked Questions
Email list is a gold mine for multichannel marketing depending on how you use it. If you are considering reaching C suite executives and professionals, you certainly do not wish to falter in your campaigns. Therefore, investing in an targeted email list is important. When marketers buy email list they get the guarantee of verified and validated data that can maximize campaign returns.
As an astute marketer, you should buy email list for effective multichannel campaigning. When you buy targeted email list you get access to authentic data on key decision makers, technology users and C-Suite executives. At Span Global Services we ensure that once you buy email list you get higher market penetration and that your campaigns reach a genuinely interested audience base.
You may buy email list with tele-verified and responsive data from Span Global Services. That is not all; you may get access to a sample list before you buy email list. A sample mailing list gives a preview of the lists from Span Global Services ensuring that marketers get nothing but the best.
It is an astute business decision to buy email list if you wish to succeed in global multichannel campaigns. The verified and validated email lists are certain to give you an edge over your competitors with authentic, responsive and customizable b2b email lists.
Span Global Services has a proven track record of facilitating successful b2b campaigns across global platforms. Our C-suite executives lists and technology email lists are top notch purchasing targeted email list. 100% accurate data and 95% deliverability are factors that support multichannel campaigns.
Yes, you can and it is quite simple. Before investing in the mailing lists, you may get a preview of the purchasing email list by opting to get a sample list for free. Our b2b email lists are exhaustive and based on your business criteria we can customize the email list.
Yes, most companies that believe in effective time and resource management still buy email lists. Investing in b2b email list ensures that your campaigns are delivered on time, there is optimal market penetration and targeted marketing is seamless.
There is no 'one size fits all' rule when it comes to the pricing of mailing lists. You may write in to us at info@spanglobalservices.com for more information on pricing.
Yes, you can buy email lists in a few simple steps. Once you buy the mailinh list, you get the database with first name and last name, location and zip code, email address, NAICS code and more.
Span Global Services is a leading provider of mailing list and you may procure the list by writing in to us at: info@spanglobalservices.com. Additionally, you may download a sample list to know more about our databases.
To know more about the email database pricing, you may call at 877-837-4884 for a free one-on-one consultation or write in to us at: info@spanglobalservices.com for detailed information on pricing.
To know more about the email database pricing, you may call at 877-837-4884 for a free one-on-one consultation or write in to us at: info@spanglobalservices.com for detailed information on pricing.
GET A FREE QUOTE
Finding the right data can be
complicated, so we are here to help