Targeted Oil and Gas Industry Email Lists to Reach Your Market in No Time
Span Global Services Oil and Gas Industry Email List is a comprehensive business list that features the contact details of the top decision-making executives in this industry. With our list, you and your business stand a better chance of running successful marketing campaigns.
The Oil and Gas Industry is one of the largest and the most important in the world. Housing three main segments – upstream, midstream, and downstream - this multi-trillion dollar industry has been rightfully called a global powerhouse. After all, oil is crucial to economies across the globe. Collaborating or selling to an industry that plays a key role in driving the global economy is a highly profitable
Do you wish to market your products and services to Oil and Gas industry executives? The best way to do so is to promote your offerings to high-potential prospects in the industry via channels such as email, direct mail, or phone call. However, since partnerships and deal decisions are generally made higher up the hierarchy, and the top management is well-known for being elusive, you need to use a targeted approach with the right data on these executives - Who are these high-potential prospects and what are
This is where Span Global Services will help you with our data solutions. Our Oil and Gas Industry contact lists will help you to not just market but connect with the upper management of your target company.
Customize your Oil & Gas Companies Email Address by

Assets Size

Company Size

Geographic

Industry

Job Title

Technology
GET A FREE QUOTE
We have got you covered on all your email and direct marketing needs
Oil & Gas Contact List By Speciality
| Category | Counts | Category | Counts |
| --- | --- | --- | --- |
| Crude Petroleum & Natural Gas | 10,625 | Natural Gas Transmission | 5,565 |
| Drilling Oil & Gas Wells Contacts | 12,120 | Oil & Gas Field Exploration | 8,240 |
| Gas Station Contacts | 12,250 | Oil & Gas Field Services | 10,794 |
| Irrigation Systems | 8,831 | Oil & Gas Industry Executives | 19,869 |
| Natural Gas Distribution | 8,711 | Petroleum Refining Companies | 9,520 |
| Natural Gas Liquids | 14,012 | Refined Petroleum Pipelines | 3,959 |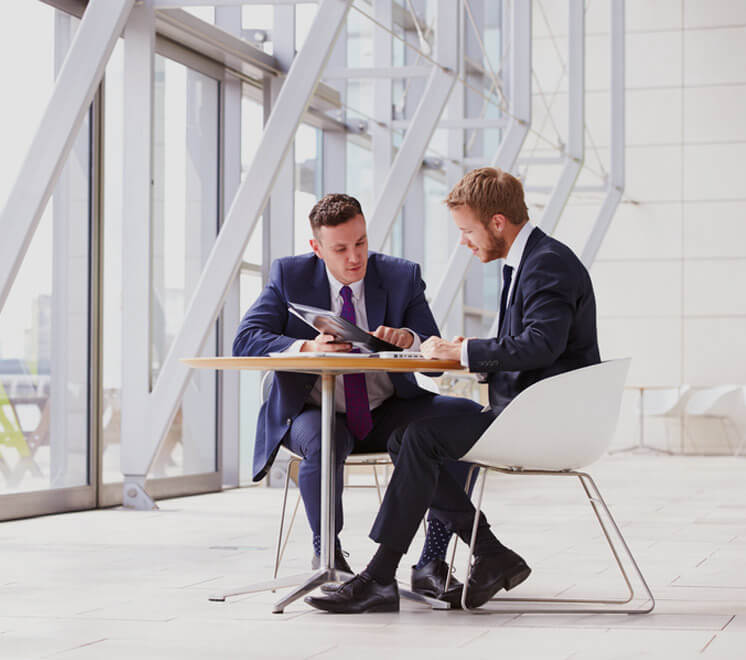 Span Global's Oil and Gas Industry Email Lists: A Gold Mine
Is your home-grown Oil and Gas Industry Contact List failing to achieve the desired results? To land the big fish, your leads hunt strategy must include the experience-led guidance and support of experts like Span Global Services.
Bound by time and budget? No problem! Our cost-effective data solutions will ensure that you reach the right audience with the right message. From production to logistics departments, we can curate Oil and Gas Industry Mailing Databases that are free of errors, duplicity, and empty fields. And what's more, is that our email lists will never go stagnant – we perform routine hygiene checks to ensure that your contact database remains relevant and up-to-date at all times.
Using our well-segmented and targeted oil and gas companies with email addresses, your sales team can customize their marketing message so that only relevant products and services are made available to the target leads.
Why Choose Span Global as Your Oil and Gas Industry Email List Provider
At Span Global Services, we curate oil and gas mailing lists in the most comprehensive manner, following hours of filtration and validation; the end result is 100% accurate and authentic. With us, you get rich contact data of suppliers, HRs, CEOs, and CFOs; data that actually delivers results instead of just making false claims.
Choose Span Global as Your Oil and Gas Industry Contact List Provider and Experience the Following Benefits –
Contact databases that are 100% error-free, verified, and collected from trusted sources
Periodic updating of databases to maintain data relevancy
Email tracking and contact verification
Cost-effective data solutions that will generate higher ROIs
Customized email lists for engagement and long-lasting business relations
Comprehensive data that supports multi-channel marketing campaigns
Brand awareness and visibility.
Our leads filtration strategy is one that effectively separates not just qualified leads from uninterested ones, but even those that may simply be showing casual interest. Moreover, we run thorough checks on the needs of the target leads to be 100% sure that they will be welcoming marketing emails that promote Oil and Gas Industry-related products and services.
Data Sources that You Can Trust
The customized mailing database that you receive from Span Global is put together following thorough research from legal and trustworthy sources. Some of these are tradeshows, yellow pages, international surveys, government records, subscription records, etc. Not just this, even post-collection, the information is verified by real people – data experts and analysts, ensuring that your Oil and Gas Industry Email List is consolidated with precision.
Prior to handing over the Oil and Gas Industry Mailing List in the format of your choice (.xls or .csv), Span Global runs a vetting process wherein personalized marketing content, in the form of whitepapers and case studies, is supplied to understand the lead persona. The leads that show interest in the content qualify the vetting process and are deemed as sales-ready. It is then that the Oil and Gas Industry mailing database is generated, having the qualified leads data.
Four Main Sub-lists Offered
Span Global will provide you with Oil and Gas Industry email lists that are accurately sourced, well documented, highly responsive, and frequently updated. Our targeted email lists are flexible and can be molded to suit any marketing strategy you choose to apply.
Our Oil and Gas Industry Mailing Database Contains the Following Four Mail Sub-lists –
Oil and Gas Equipment Manufacturer Mailing List
Oil and Gas Companies HR Email List
Oil and Gas Companies CEO Email List
Oil and Gas Industry CFO Email List
Such segmentation will make it more convenient for your sales team to devise conversation strategies that are suitable for a particular targeted list.
Our Reach
You do not need to limit yourself to a specific region. With Span Global Services, your brand enjoys expansive reach as our data network extends internationally, offering you access to organizations and C-level Executives across various regions such as UK, US, Asia, the Middle East, and many more!
Some of our Industry-Wise Lists
Frequently Asked Questions
Our Email List is 100% accurate and verified by our team of vetted data experts and analysts. Our database is constantly updated so you can be sure to receive fresh Oil and Gas Industry Data. Also, we deliver on time!
We offer customized oil and gas industry email lists based on your specific business requirements. We understand that your outreach model might require you to reach out to prospects on either phone calls or emails, or only to businesses in a particular location(s). Our mailing list is flexible, so details can be changed on request.
We obtain our data from only legal and trusted sources. Some of these sources include international surveys, yellow pages, government records, trade shows, etc.
After your payment has been confirmed, we will send your oil and gas industry email list to the email address you provided. Our lists are available in .xls and .csv formats.
Yes. We have an international data network that offers you access to organizations and executives across various regions such as Europe, US, UK, Asia, the Middle East, and many more. We give you and your brand an enhanced reach.
GET A FREE QUOTE
Finding the right data can be
complicated, so we are here to help