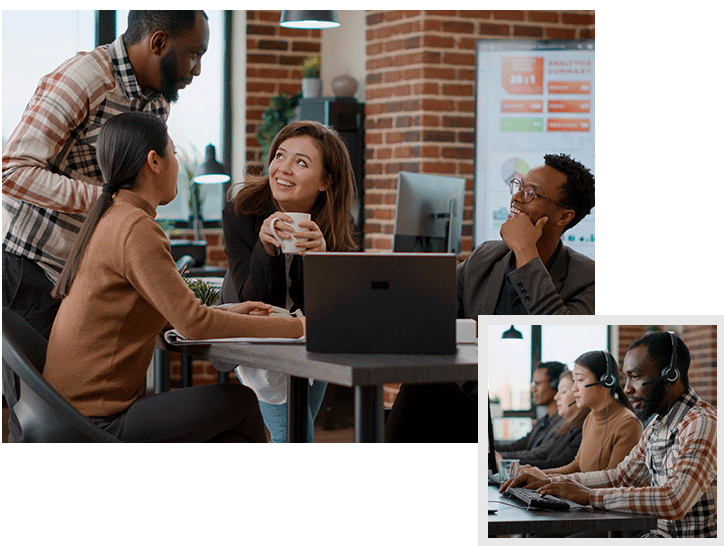 Double-Up your scheduled appointments and increase your lead conversion ratio. Power up your sales efficiency with our end-to-end telemarketing services. Scale your revenue with our highly skilled and trained technical support experts.
If you are looking to maximize revenue opportunities via robust telemarketing and technical call center services, we can help you with the most comprehensive services including operational business management, cost optimization solutions, and a lot more.
At Span Global Services, we offer 24/7 customer support services by collaborating with clients as business partners and understanding their end-to-end business goals and environment, to offer exemplary telemarketing and customer support services.
Our Support Services Include:
We offer Level 1, Level 2, and Level 3 technical support services to a vast range of global customer profiles across various industry segments. We follow a stringent quality-focused and process-driven approach that include:
Customer sales and support services
Pre-sales support services
Post-sales support services
Technical support & helpdesk services
Double-Up your Leads & Appointments
As per recent research, when a prospect tries to contact you, their probability of calling you is up to 3 times and if you are not available, you have lost a customer. This is a potential opportunity that can slip through your fingers without an effective telemarketing plan in place. A robust telemarketing process is a must-have for brands looking to optimize their brand value and customer experiences.
While most businesses believe that telemarketing is more of push marketing, innumerable brands are making the most of this service. Over the years it has evolved in technique, and the purpose today is to gain a pulse of the audience and understand their inhibitions, and other behavioral attributes that contribute to both, positive and negative outcomes. These inputs are further used to develop the brand strategy and improve customer experience.
At Span Global Services, we hire, train, and mentor the most experienced profiles with the right skill sets to handle your telemarketing campaigns. The focus is not to meet the desired call targets, but to listen, understand and direct prospects to the right solution/services with a consultative approach.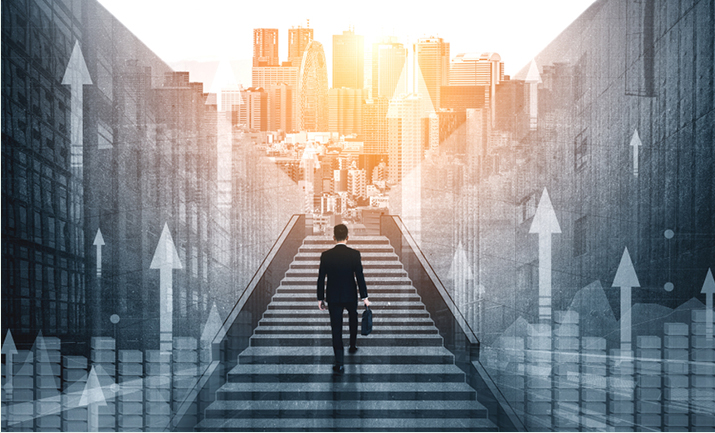 Connecting Brands with Prospects across
Industries Globally – Here's how we do it

Understand Your Business Goals
We begin by understanding your mission, vision, product, market, current processes, business challenges, client profile, marketing strategy, and platforms. Once we've gained a complete overview of your business, we outline a brief plan and collaborate with you to freeze the further process.

Train Experts
Once the plan is fixed, we deploy our experts on a training program and ensure that they are trained on the best practices for B2B sales enablement and align with your brand vision and purpose.




Review & Implement Learnings
We have a senior team of experts and quality assurance specialists that listen to calls daily and have weekly coaching sessions with all our tele-callers to ensure high levels of success. Client successes and challenges are shared as a way of learning and fine-tuning the approach further.
Here's an Overview of our
Telemarketing Process Flow –

Engage customers with a personalized journey across channels.
Streamline your business communication with our result-focused solutions.

Inbound Calling
When a prospect initiates contact with your business, our experts are quick to deliver a personalized journey by understanding their challenges and purpose, with a consultative approach. For us, inbound calls are about asking the right questions at the right time with confidence about addressing their concerns rather than merely pushing for sales.

Lead Generation Services
We leverage high-performing data segmented as per the demographics, firmographics, and behavioral intent of your prospects with highly personalized and engaging content. Multi-channel campaigns are executed to ensure we reach the right audience at the right time with the right message, and you are instantly notified of every single lead generated to ensure deal closures faster.

Appointment Setting
Sales teams often take a lot of time to set up and follow up with appointments. Most of them are either canceled or postponed. Our dedicated experts save your time and resources and engage with your prospects on your behalf. Our focus is to book your calendar with qualified appointments. Whether it is an online demo, phone call, or an in-person meeting at an event, be sure to experience high-quality appointment-setting services from us.

Inside Sales
We help you build your ready-to-scale sales team with a combination of qualitative review and quantitative analysis to build and execute a roadmap that results in a repeatable sales process. We work alongside your team to execute the plan and constantly review and monitor if the plan is moving in the right direction. We provide data-driven recommendations, and categorize what is working, to ensure you have a repeatable and scalable sales process.

What makes us different?
With over 20 years of experience in offering premium telemarketing services for top B2B brands globally, we are leading this space serving clients across multiple industrial verticals. We offer unprecedented reliability and intelligence by enabling exemplary business communication across channels and believe in engaging clients by delivering value.