Get Direct Access to the Busiest of Executives Across Geographies and Industries
Our list of CEO email addresses will cut out all the middlemen and give you direct access to some of the most heavily-guarded executives in the world. We have all heard how challenging it can be to be the Chief Executive Officer (CEO) of a company. But, as a marketer, you are painfully aware of how challenging it can be to get access to one.
Have your marketing efforts been failing lately? Tired of having more scars than trophies? Well, though it is natural for busy CEOs to guard their time, you'd be surprised how willing and welcoming they are of marketing conversations that matter. The question is - Are you reaching out to the right professionals with the right message?
Your only hope is to have a targeted email list under your belt that connects you directly with the CEOs of your target industry. And since procurement and maintenance of such a professionals email is a time-consuming and painstaking task, it is best to relay such needs to the data experts of Span Global Services!
CEO Email Database by Industry:
Our CEO email databases cover industries such as IT, Healthcare, Real Estate, Manufacturing, Automobiles, Pharmaceuticals, Telecommunications, Travel and Tourism, Construction, Education, Finance and Banking and more.
List of CEO Mailing Contacts by Country:
Our CEO mailing contacts include databases of countries like USA, UK, Canada, Australia, with state, city and Zip codes. Our list also covers countries in APAC, Europe, and EMEA.
Categories for List Segmentation Include
| | |
| --- | --- |
| Title | Name |
| Email Address | Employees Size |
| Country | Revenue Size |
| Phone, Mobile and Fax | State, City, Zip Code |
| Website | Business Contact Number |
| Industry | SIC & NAICS Code |
| Company Name | And more… |
GET A FREE QUOTE
We have got you covered on all your email and direct marketing needs
Identify the Best Target Audience and Determine the Most Effective Ways to Deliver Your Message
Your target audience, even CEOs, have their preferred channels of communication. And when contacted via those, you give yourself a better chance at attracting and engaging them with your brand. Span Global Services' Chief Executives Email List will aid you in reaching out to your target groups of CEOs across different marketing channels via comprehensive and accurate information. Want to send a highly thoughtful and personalized email? Great! Maybe you'd like to try your hands on cold calling too? No problem! Leverage all opportunities at your disposal for desired results.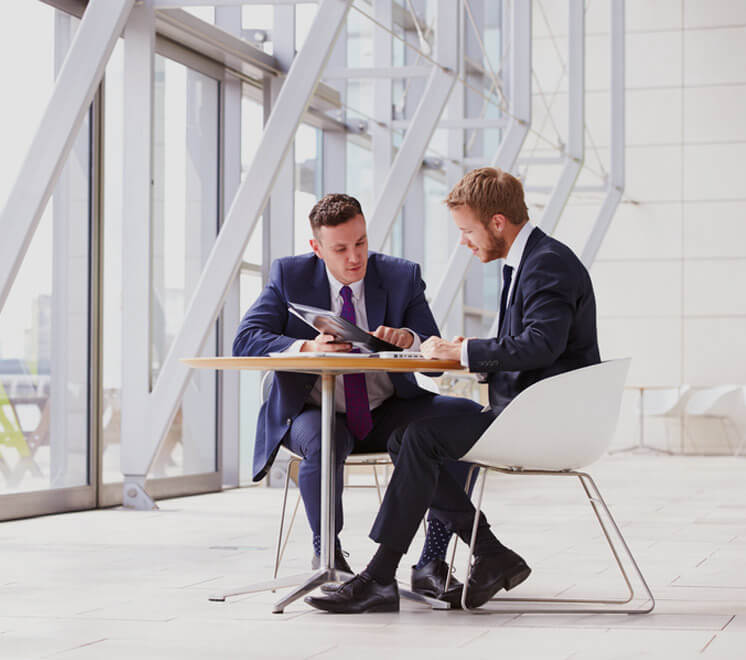 Steer Your Marketing in the Right Direction with Our CEO Mailing Database
Data is as much a faithful friend, as it can be a terrible foe. When right, it can take your marketing campaigns to unexplored heights, and when not in good shape, it can completely break your business. Our CEO email address list will include such comprehensive and rich data insights into your target groups, from their direct calling numbers to their email addresses, that you can confidently contact them via direct marketing, event marketing, email marketing, or telemarketing, knowing your conversations will not fall on deaf ears.
Why Choose Span Global Services as Your Data Partner
Our data experts understand how sensitive and challenging it is to target the CEO of a company. After all, these executives hold major decision-making and purchasing powers in the palm of their hands. This is why we take utmost care while developing your CEO email list.
Our data scientists ensure that your CEO email addresses are compiled to be 100% accurate, at least 95% deliverable, and human verified to ensure all information is up-to-date. Plus, we run a rigorous vetting process to ensure that each CEO business email list included in your mailing list is permission-based and would be genuinely interested in your brand and its products and services.
At the time of delivering your CEO Contact Lists, we offer services such as data and email appending and data cleansing so that your database remains relevant at all times. Targeting your audience via personalized marketing messages will give you guaranteed business ROIs, quality leads, a better brand image, and long-lasting business connections.
List of CEO's Covered by Geography & Industry
| | |
| --- | --- |
| Geo-Targeted CEO Contact List | Industry-Wise CEO Contact List |
| USA CEO Email Addresses | List of Banking Industry CEO's |
| Hong Kong CEO Sales Leads | Oil and Gas Industry CEO Leads |
| Canadian CEO Mailing Database | Aerospace Industry CEO Email Counts |
| Australian CEO Marketing Database | Manufacturing Industry CEO Contact Lists |
| Malaysian CEO Email Leads | Medical Industry CEO Marketing Data |
| Switzerland CEO Email Addresses | Insurance Industry CEO Database |
| France CEO Mailing Addresses | Media & Marketing Industry CEO Database |
| List of Singapore CEO's | Automotive Industry CEO Contacts |
| Spain CEO Marketing Database | Telecom Industry CEO Contacts |
| China CEO Mailing Database | Food and Beverage Industry CEO Leads |
| Germany CEO Marketing Database | Education Services Industry CEO Database |
| Mailing List of Italy CEO's | Call Center Industry CEO Contacts |
| South American CEO Email Addresses | Telecom Industry CEO Marketing List |
| North American CEO Sales Leads | List of Biotechnology Industry CEO's |
Target the CEO You Want by Narrowing Down on the Industry and Location You Want
Our data scientists will collate CEO email addresses based on your specifications – for an industry and a location. You can give your brand local or international relevance as per your business goals.
Want to target more than just US Chief Executives? Choose your intended audience base from regions such as UK, Australia, Middle East, Asia, and more – our global master database can cater to all of them with ease!
Steer Clear of All Data-Related Woes with Our CEO Mailing Database
Several marketers take poor-quality data to be a trivial matter, a matter of insignificance only to later regret their ignorance. Keep in mind that data decays at the whopping rate of 22.5% annually! If your present CEO email addresses that are even slightly short in terms of its accuracy or relevance, you will have to bear what is called the 'consequences of bad data.'
So, what are these consequences you ask? Take a look –
Poor business decisions implies = low business ROIs
Business inefficiencies implies = hefty expenses in fixing and rework
Mistrust implies = millions of dollars in fines
Missed business opportunities implies = competitive edge to competitors
Lost revenue, especially detrimental in the case of multi-channel selling
Cultivating good-quality data for your targeted business email list and maintaining its integrity at all times will ensure data accuracy, completeness, uniqueness, consistency, and timeliness. Such a database is sure to reap rich business rewards.
Span Global Services' Professional Email Lists cover all the above criteria for a robust and thorough customer database and we run frequent verification and hygiene checks to ensure that even if data is going stale, it is taken care of at the get-go.
With our Chief Executive Officer Email Database, you can avoid high email bounce-backs, low CTRs, and poor response rates. Plus, you can do all of this without having to empty your pockets! Our Chief Executives mailing address database is available at affordable costs so that your profits do not hurt you in any way.
So, what are you waiting for? Get in touch with our data experts and request for Free sample today. Your journey to marketing success begins here!
Top Segmented Professional Lists
FAQs
The most efficient way to get your CEO Mailing List is to buy one from Span Global Services. We offer customized, cost-efficient email lists to suit your specific business needs. Just browse through our website and choose the 'Buy Now' option or drop a mail at info@spanglobalservices.com to discuss your requirements.
We believe in providing the highest-quality services to our clients. For this, we conduct double-vetting procedures on our data. Moreover, our data experts ensure to update the data frequently so that you always get 100% error-free details in your CEO Email Database.
Absolutely! At Span Global Services, we are aware that you might need specific details that align with your outreach model. Therefore, we provide CEO Marketing Lists that can be customized as per your requirements to connect with extensive details of the prospects suited to your business.
You can get your CEO Email List in easy-to-use formats of .csv, .db, .txt or.xls. After your order gets confirmed successfully, your mailing list will be delivered to your registered email address.
GET A FREE QUOTE
Finding the right data can be
complicated, so we are here to help