Target Top CFOs with Span Global Services' Customized Mailing Lists
The CFO or the Chief Financial Officer of a company is a senior executive who manages all the finances and financial activities of the company. Getting in touch with the top CFOs can give your marketing campaigns the boost it needs. An organized list of CFO Contact Database might be just what you need to promote your brand across countries through various multi-channel marketing platforms.
Targeting the top CFOs can be beneficial for your business because they are the key decision-makers and officials in any company. CFOs occupy an indispensable position on the company's board of executives. A CFO Mailing List will connect you with the CFOs of the most reputed and high-performing companies in the country of your choice. This can bring a fresh perspective to your targeted B2B marketing strategies.
At Span Global Services, we have a 100% accurate database of Chief Financial Officer Email Addresses. With our 95% deliverability guarantee, we promise to bring to you the most reliable sales-ready leads so that you can grow your business in record time.
CFO Email Database by Industry:
Our CFO email database covers industries including IT, Healthcare, Real Estate, Manufacturing, Automobiles, Pharmaceuticals, Telecommunications, Travel and Tourism, Construction, Education, Finance and Banking and more.
List of CFO Mailing Contacts by Country:
Our CFO mailing contacts are sourced from USA, UK and Europe, Canada, Australia, and countries in APAC, EMEA, with details like state, city, and zip code.
Categories for List Segmentation Include
| | |
| --- | --- |
| Title | Name |
| Email Address | Employees Size |
| Country | Revenue Size |
| Phone, Mobile and Fax | State, City, Zip Code |
| Website | Business Contact Number |
| Industry | SIC & NAICS Code |
| Company Name | And more… |
GET A FREE QUOTE
We have got you covered on all your email and direct marketing needs
Why is Connecting with the Top CFOs Good for Your Business?
Connecting with the top CFOs will lead you to the most successful companies and help you expand your customer base. A CFO Mailing Database will take your business a long way by getting you in touch with the top Professional executives and key decision-makers across several industries.
CFOs occupy one of the top positions on the company's board of executives. They manage all finances of the company and make important decisions that impact the functioning of their company greatly. A CFO plays an important role in shaping the company's business strategies and operations. Besides the financial responsibilities, CFOs are now often directly in charge of procurement.
List of CFO's Covered by Geography & Industry
| | |
| --- | --- |
| Geo-Targeted CFO Contact List | Industry-Wise CFO Contact List |
| USA CFO Email List | List of Banking Industry CFO's |
| Hong Kong CFO Sales Leads | Oil and Gas Industry CFO Leads |
| Canadian CFO Mailing Database | Aerospace Industry CFO Email Counts |
| Australian CFO Marketing Database | Manufacturing Industry CFO Contact Lists |
| Malaysian CFO Email Leads | Medical Industry CFO Marketing Data |
| Switzerland CFO Email Addresses | Insurance Industry CFO Database |
| France CFO Mailing Addresses | Media & Marketing Industry CFO Database |
| List of Singapore CFO's | Automotive Industry CFO Contacts |
| Spain CFO Marketing Database | Telecom Industry CFO Contacts |
| China CFO Mailing Database | Food and Beverage Industry CFO Leads |
| Germany CFO Marketing Database | Education Services Industry CFO Database |
| Mailing List of Italy CFO's | Call Center Industry CFO Contacts |
| South American CFO Email Addresses | Telecom Industry CFO Marketing List |
| North American CFO Sales Leads | List of Biotechnology Industry CFO's |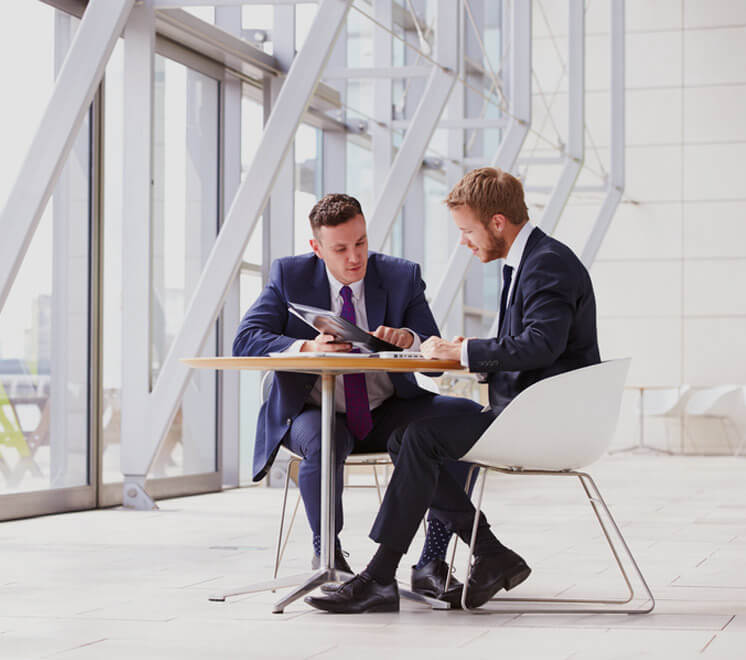 Why Span Global Services is Your Ideal Data Partner?
At Span Global Services, we provide mailing lists that are 100% accurate and obtained from credible sources. Our email database undergoes routine data cleansing so that we can serve you with the most recent and updated data. Our B2B Email Lists can get you in touch with the top executives for maximum campaign response and marketing success.
Besides being premium and top-grade, our services are also highly cost-effective. Getting your CFO Sales Leads from us will also save you time since our services are entirely consent-based and we will only connect you with the most sales-ready leads, while filtering out the cold contacts.
You Can Trust Us for Your B2B Marketing Success
Span Global Services' database of CFO Email Addresses has detailed information about the top CFOs across several industries. You can expect to find several important details in our segmented email lists, such as, the company name, SIC code, number of employees, sales, revenue, date of establishment etc. Industry-wise, you can expect to find mailing lists like Finance and Banking CFO email list, and CFO email lists pertaining to Real Estate Industry, Healthcare Industry, Manufacturing Industry, etc.
With our CFO Contact Data, you can either target your local businesses or you can give your brand an international presence. Our global master database covers several regions such as Canada, USA, UK, Australia, Europe, EMEA, APAC, along with the state, city and zip code.
Our trained data experts collect all data from reliable online and offline sources. Once a customer requests for a mailing list, we compile our data from our master database and make a customized list of email addresses as per the criteria demanded by the customer. Our updated database is responsive and we eliminate all irrelevant data so that you can utilize our resources to the optimum without getting any time wasted.
Business Success at Pocket-Friendly Costs
Getting a list of email addresses of CFOs will get you in touch with the top C-level executives of organizations across the world. You will obtain relevant business contacts that will help you make well-informed decisions. Our customized list of CFO Email Addresses, segregated via category is cost effective and highly responsive. Connecting with the top CFOs will help you vastly promote your brand name, improve sales and help generate higher ROIs. It will give your marketing strategies an edge and bring exposure to your brand.
Get in touch with Span Global Services today and obtain your CFO Executives Data to take your B2B marketing game to the next level!
FAQs
Span Global Services' premium CFO Email List will take your marketing campaigns to a whole new level. With high-quality, targeted data, your sales teams will easily overcome poor response rates, low CTRs, and high email bounce rates.
Yes. We have a huge international data network that grants you direct access to top CFOs, executives, and organizations across multiple regions including Asia, USA, Middle East, UK, Europe, and many more. Your brand can now enjoy a global reach.
Span Global Services' CFO Marketing Database contains contacts with a wide range of useful data fields. These include full name, email address, ZIP code, NAICS code, postal address, company name, number of employees, industry, SIC code, and many more.
Our well-segmented CFO Email Database will provide you 100% authentic data of top-tier CFOs across a broad spectrum of industries. You will find industry-wise lists including real estate, manufacturing, finance & banking, healthcare, and many more.
Top Segmented Professional Lists
GET A FREE QUOTE
Finding the right data can be
complicated, so we are here to help