How Important is Assisted and Updated Data for Your Business?
Time is equally unfair. Everything comes to an end, even something as intangible as data. Yes, you heard that right. Data dies or decays with time which can be detrimental to the growth of your business. Therefore, it is very important that the foundation of your business expansion is laid on stable grounds.
Span Global Services' assisted and updated Real Estate Industry Email List will help you do the campaigning as well as the marketing in the right way and make sure that none of your resources go down the drain. You can finally put an end to unresponsive business campaigns and further leverage the data acquired to modify and upgrade your services. With this email list, your business has nowhere to go but up!
Access and Success Go Hand-in-Hand
Real estate is a real neck-and-neck business. Being such a highly competitive sector, access to authentic and reliable leads can do wonders for a marketer. Span Global Services promises you accessibility to a comprehensive, verified, and customizable Mortgage Broker Email List that is extremely important for successful business expansion.
A business is only successful when customers gained are retained as well. With the help of our email list, the challenging process of customer retention seems to be a piece of cake. You can maintain regularity and steadiness in communication cost-effectively. Be it brand awareness, market expansion, product promotion, or client acquisition and retention, Span Global Services' mortgage broker email list can suit your every business need.
Mortgage brokers are an integral part of the real estate industry. They are the middlemen who connect banks and financial institutions to different individuals and are the key decision-makers in the sale and purchase of important deals. Due to this reason, the reliability and genuineness of these brokers should be given priority. We ensure a trust-worthy B2B Email Database that gives you a sense of trust regarding the credibility of the brokers and adds momentum to your business expansion without any hurdle in your way.
GET A FREE QUOTE
We have got you covered on all your email and direct marketing needs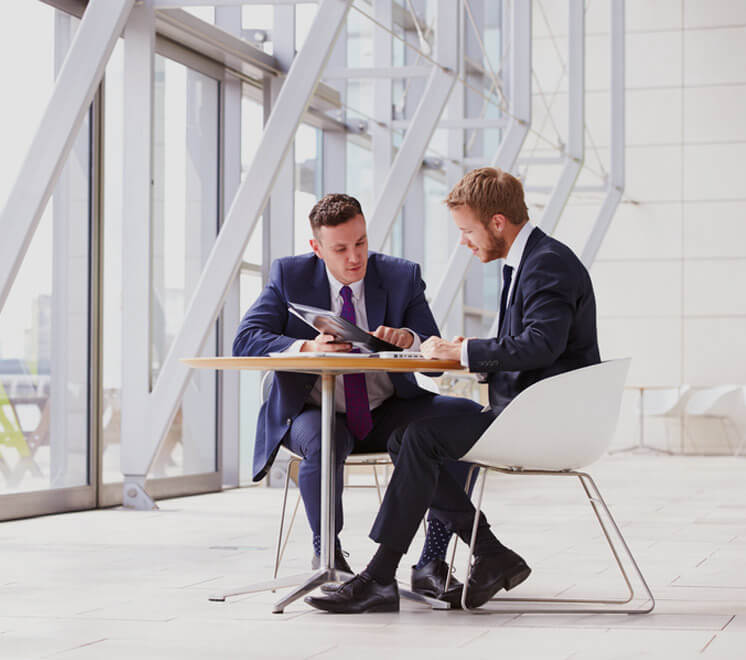 From Source to Delivery, Rest Assured of Top Quality
When you choose Span Global Services as your data partner, you are also choosing 100% accuracy, 95% deliverability guarantee, and complete relevancy and authenticity. Our Real Estate Industry Email List is not only sourced ethically, but it is frequently cleansed and updated to ensure data integrity at any given point.
Find important contact details of even top-tier professionals to carry out successful multi-channel marketing campaigns – direct marketing, event marketing, email marketing, and telemarketing. So, get the best of human expertise and data technology here at Span Global Services! Get in touch.
We Collate Your Customer Database from Reliable Sources
The Mortgage Brokers Email List has been collated through reliable sources including public records, online surveys, websites, leading magazines, trade shows, business cards, publications and more. Most importantly, the individual customer consent is taken before updating contact details in the database.
Why Choose Span Global' Database?
In addition to this, we comply with international data regulation standards such and GDPR and CAN-SPAM – along with a slew of other regulations while compiling our industry specific mortgage brokers email databases.
Strong customer focus is at the heart of all our data mining efforts. We strive to bring value to every record that is sourced to you. As part of our value-added services, we include data appending, aggregation, and data cleansing so that each record sourced to you is accurate in all respects.
We also map intelligence to our data sets and data clusters and this includes intent signals and customer propensity. Also, we don't just stop at providing you with accurate Mortgage Brokers Email Lists – we also help you run successful campaigns.
Some of our Industry-Wise Lists
Frequently
Asked
Questions
There are a plethora of email list providers. However, Span Global Services' real estate industry email list is carefully designed to offer you a 95% deliverability rate, with updated, credible data for maximum engagements and organic conversions.
Yes, our real estate industry email list houses an international database to help you reach the top decision-makers and organizations from the USA, Europe, UK, Middle East, Asia, and various other regions. When you opt for this list, you opt for global brand visibility.
Our real estate industry email list is available in .csv and .xls formats. Once your order is confirmed, you will receive the list at your email address.
At Span Global Services, we understand that you might need niche details for meeting your marketing goals. Hence, we provide a flexible list where you can change details on requests, and access specific information to suit your campaigning needs, be it for a particular channel or location.
GET A FREE QUOTE
Finding the right data can be
complicated, so we are here to help