Unlock Business Opportunities with our Comprehensive Advertising Industry Email Database
The advertising industry is rapidly booming today, and hence, every company wants to get in touch with the top agencies. Your focus should primarily be on efficiently reaching your target audience to stay ahead of this aggressive competition. Having an Advertising and Marketing industry email list would be the right tool for this. With an extensive databank at hand, filled with trusted and highly accurate data, you will attain quality engagement with the top decision-makers, accelerating your business growth tenfold.
Span Global Services' Advertising Industry email list will ensure that you possess organized email addresses of the top advertising agencies in the USA, Asia, UK, or any other part of the world. As a result, you will achieve top-notch engagement while simultaneously broadening your target audience across multiple countries. You will be able to connect with your B2B customers seamlessly and get promising results using Span Global's advertising and marketing industry list.
GET A FREE QUOTE
We have got you covered on all your email and direct marketing needs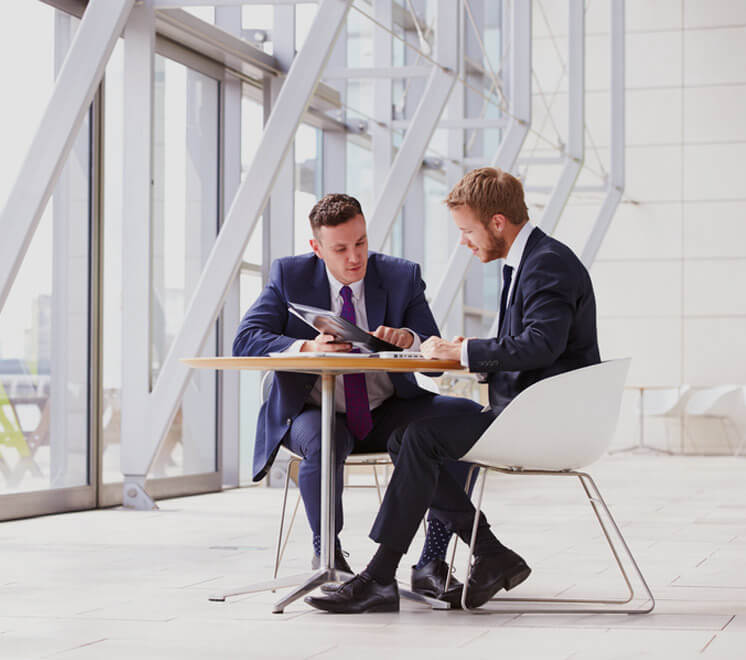 Credible and Accurate Data, Every Step of the Way
When you choose Span Global services to buy an advertising industry email list or a marketing industry email list, you also opt for 100% factual, legal, and high-quality data that guarantees success. Our organized database hosts secure data only; hence, you are free from worries about errors, duplicity, empty fields, etc.
At Span Global, we understand how detrimental irrelevant leads can be to your multi-channel marketing strategies. Hence, we offer a permission-based database that helps you distinguish between the most sales-ready leads and the cold and lukewarm ones, ensuring that your resources remain well invested.
Avail a Customized List that's Tailor-Made for You, and Not a Generic One!
The one-fits-all approach is not something we live by. Our industry-wise email list contains well-segmented, relevant insights about the top marketing and advertising agencies, enabling you to target niche audiences. With this, you can personalize your campaigns to obtain maximum sales and retain customers successfully.

Our b2b email lists provide intricate consumer data such as Full Name, Direct Dial Number, Email Address, SIC Code, Verified Social Details, and geographical Location to further ensure optimal marketing. With such rife email lists and segmented data fields, your campaigning strategies will never see the face of defeat!
Why Span Global Services Should be Your Top Choice
We understand that our clients have varying requirements. Hence, we provide more than just segmented data lists. Our experts at Span Global will ask you a few relevant questions to pinpoint the kind of mailing lists you will require. These may include your area of specialization, how many years you have worked for, or your geographical location. With this information, our experts will collate the best Advertising industry Email list to help you get in touch with the key professionals and niche audiences, ensuring that neither your time nor your finances are wasted.
Moreover, we follow a routine vetting process, data cleansing, and updating, ensuring that only the most prospective leads reach your database, and the rest gets filtered out. This way, you get a holistic landscape of consumer data, along with the most trustable insights to bank your strategies upon. This list will also provide you with the opportunity for multi-channel marketing across various channels like telemarketing, email marketing, event marketing, and direct marketing.
So, what are you waiting for? Leverage our customized and affordable data on the best advertising and marketing agencies in the USA, and let us take the worry off your hands. Get in touch with Span Global Services today and purchase email lists or avail of a free sample!
Some of our Industry-Wise Lists
Frequently
Asked
Questions
Span Global Services houses the most massive and affordable advertising and marketing agencies' email database to meet all your campaigning needs. We assure 100% accuracy, low churn, and maximum credibility.
Establishing a healthy mailing list of advertising and marketing agencies is paramount to unlocking quality engagement with customers. This can be achieved by frequently updating the mailing list and screening out the irrelevant emails by collaborating with a professional data partner.
Advertising and marketing agencies' email lists enable you to precisely target your audience across multiple verticals and geographies. You can develop personalized emails for higher response rates, connect with niche audiences, and build an audience across numerous demographics.
To access a high-performing advertising and marketing email list, you've come to the right place. At Span Global Services, we host a wide range of marketing and advertising mailing lists to fulfill all your multi-channel campaigning requirements with maximum accuracy and extensive insights.
GET A FREE QUOTE
Finding the right data can be
complicated, so we are here to help