Insights We Have Compiled Through Data of Massage Therapists Database
| | |
| --- | --- |
| Nurse Practitioners at Home Address | Certified Registered Nurse Anesthetists |
| Nurse Respondents | Pain Nurses Mailing List |
| Adult Care Nurse Practitioner Sales Leads | Allergy/Immunology Nurses List |
| List of Practical/Vocational Nurses | Advanced Practice Nurses |
| Drug and Alcohol Nurse Practitioners | Emergency Nurse Practitioners |
| Mailing List of Endocrinology Nurses | Bone Marrow Transplant Nurse Mailing List |
| Adult Care Nurse Practitioner Sales Leads | Burn Care Nurses Email List |
| Mailing List of Adolescent Medicine Nurses | Pain Nurses Mailing List |
| List of Acute Care Nurse Practitioners | Military Nurses Mailing List |
| List of Camp Nurses | List of Cardiology Nurse Practitioners |
| Certified Nursing Assistants Marketing List | List of Certified Registered Nurse Anesthetists |
| Certified Nursing Assistants Leads | List of Nursing Home Executives |
| Occupational Health Nurses List | List of Nursing Students |
| Pediatric Oncology Nurses Contact List | List of Nursing Students |
| Occupational Health Nurses List | List of Perinatal Nurses |
| Family Psychiatric Nurses Mailing List | Mailing List of Family Planning Nurses |
| Diabetes Nurses Mailing List | List of ENT Nurse Practitioners |
| Nurses in Affluent Communities Contact List | List of Psychiatric-Mental Health Nurses |
| Licensed Vocational Nurses Sales Leads | Mailing List of Nurse Aides |
| IV Certification Nurses Sales Leads | Mailing List of School Nurses |
| Urology Nurses Email Marketing List | Mailing List of Transplants Nurses |
Enhance Campaign Success with Tele-verified Nurses Email List and Give Your Campaigns an Edge
Nurses play an important role in clinics, hospitals and private healthcare practices. Nurse practitioners are a part of the biggest healthcare occupation worldwide. Registered nurses email list gains prominence as they make up ten percent of the nurse workforce. Besides, over half of healthcare professional course students are aspiring to be nurses. Medical marketers looking to reach nurse practitioners for business communication will find our Nurses mailing list ideal for running global campaigns.
Span Global Services provides an exhaustive Nurses email database that can significantly alter your campaign returns. Designed with precision to suit direct, online and telemarketing campaigns, the Nurses directory is a robust database with verified and customized data on over 1 million nurse practitioners. The nurse's mailing list also has authentic and verified data on specialist nurses, nurse anesthetist, ICU nurses, midwives and more to maximize your chance of building business association with them.
There are many advantages of investing in the nurse practitioners mailing lists. Span Global Services provides verified and responsive nurses email database that can foster business communication. Besides the opt-in nurses email list from Span Global Services offers the largest selection from across the world to enhance your marketing efforts and to help you generate leads that convert.
There are many other healthcare mailing list vendors in the market, but very few of them provide accurate b2b data. With years of experience in providing verified data, we at Span Global Services go the extra mile to maintain highest quality of our exhaustive and segmented healthcare lists. A dedicated team of researchers have compiled the nurse email addresses and mailing data from legitimate sources. Therefore, marketers get access to verified data that can maximize campaign success.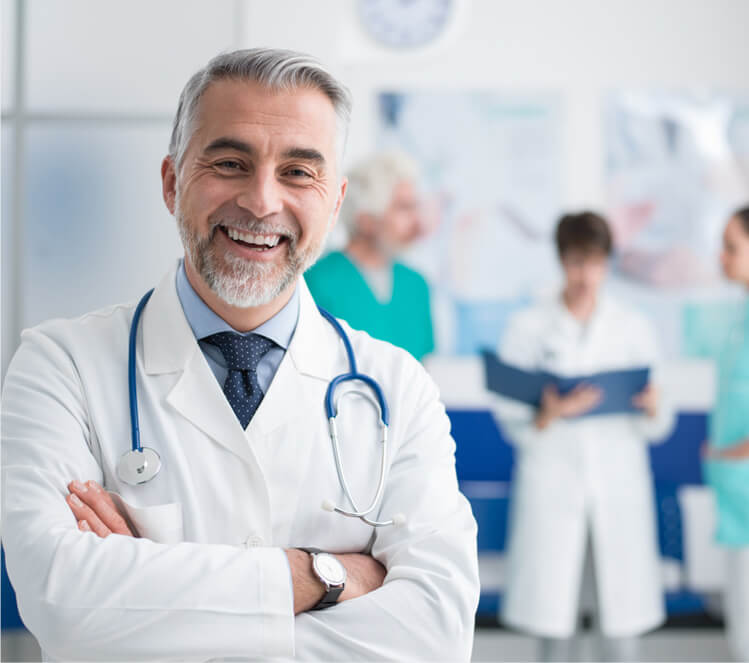 How Marketers Can Leverage Business with the Verified Nurses Email List
There are many parameters that asses the success of campaigns. Deliverability, response rates and revenue are some of the important parameters that can assure success for businesses and medical marketers. At Span Global Services we understand that nurses work with doctors and they are connected with healthcare decision makers at their workplace. We also understand the importance of verified nurses email database as nurses are too busy to attend to unsolicited communication. Keeping this in mind we provide an exhaustive and responsive mailing list of registered nurses that can assist in global campaigns and help brands reap the desired business results.
Besides, leading nurse practitioners are professionally associated with senior doctors, physicians and specialist surgeons and more that are responsible for purchase decisions across medical facilities. If you are an astute marketer, we suggest that you partner with Span Global Services and buy opt-in nurses email list for assured deliverability, brand building and assured returns through global campaigns. The authentic and delivery-driven nurses email list addresses are permission-based, can-spam compliant (on request), and segmented to ensure that marketers get optimal results through multichannel campaigning.
Connect with the Best Nursing Professionals with the Most Accurate Nurses Email Lists
Did you know that there are more than four times of registered nurses in the US than general practitioners? As a medical marketer if you wish to leverage business through successful communication, the nurses email addresses are ideal. Not only are they designed with precision to suit global campaigns, but the lists have been segmented too to ensure higher response rates.
The exhaustive database goes through many steps of validation to ensure that your campaigns are delivered to your target audience without any delays. Our attention to detail in providing verified data that epitomizes quality and precision is bound to enhance your campaign returns significantly.
Span Global Services is undoubtedly the world leader in providing verified data and we give marketers the assurance of supreme data quality, accuracy and reliability while building our healthcare email lists. The nurse practitioners mailing list will help marketers reach nurses across the healthcare domain and build long lasting business association with target audience base.
Span Global Services gives the assurance of unmatched quality, precision and brand enhancement. This mailing list of nurses is the perfect tool to help in effective brand building and revenue generating campaigns.
Our databases are a lot more than just data. They are accurate business mailing lists with permission-based email addresses that can significantly
Enhance your brand value and give your brands an edge through effective communication.
Our Healthcare Email List by Specialty:
GET A FREE QUOTE
Finding the right data can be
complicated, so we are here to help

Cookies are stored on your computer to provide you with more personalized services. See our
Privacy Policy
to know how we collect and manage data.