Accelerate business growth and get optimal campaign response with our Emergency Medicine Specialist email list
Want to reach Emergency Medicine Specialist Email List? Span Global Services is here for drive more sales with using our healthcare email marketing campaigns. Healthcare marketers and hospitals targeting emergency medicine specialists are prone to investing extensive amount of time and money on strategizing significant b2b multi-channel campaigns and business plans for promoting their products and services. An important contributor to those campaign plans is the Emergency Medicine Specialist email list from Span Global Services! A highly reliable and relevant database, this database is designed with the idea of being suitable for event, telemarketing, direct and online campaigning. So give your well devised business strategies the correct marketing tools and witness accelerated business growth through increased sales, reduced cost of multichannel marketing, enhanced customer acquisition and retention and overall client satisfaction!
GET A FREE QUOTE
We have got you covered on all your email and direct marketing needs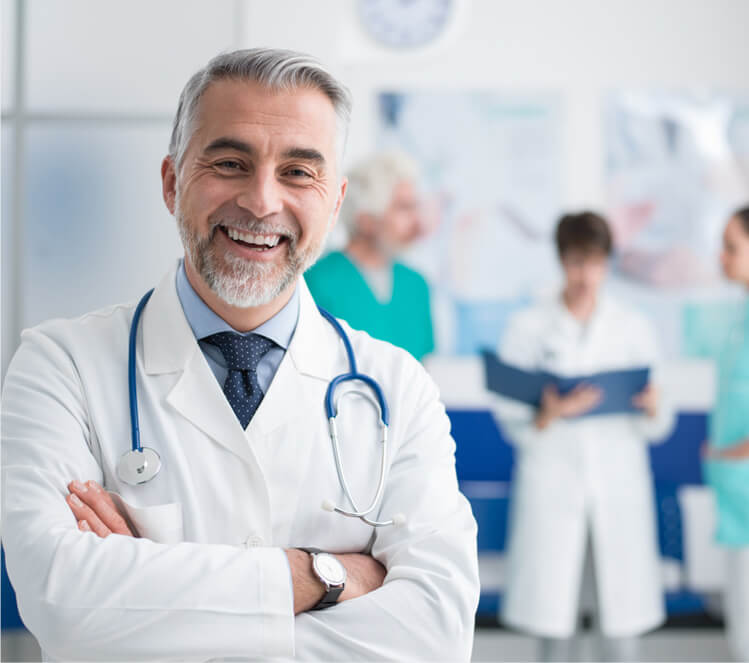 Who are Emergency Medicine Specialists?
The Emergency Medicine Specialists email database is one of a kind. A very comprehensive and sensibly developed database, with accurate contact details of specialists of emergency medicine, who would be interested in relevant products and services and prove worthwhile business partners in the long run.
As the name suggests, emergency medicine specialists are medical physicians who are trained to treat and cure injuries or illness in adults and children that require immediate attention. While the diagnosis or interventions used by them are not for the longer-term, they are experts at instant stabilization. It combines general medicine and surgery and treat conditions that can cause immediate threat to life and limb. Almost always visible in ICUs, they can sub-specialize in several fields, the most popular of which are palliative medicine, sports medicine, wilderness medicine, critical-care medicine, to name a few.
Features and Benefits of Our Emergency Medicine Specialist Email List
Before investing in any healthcare database it is necessary to ensure that one will receive adequate return from the investments. Our Emergency Medicine Specialists mailing addresses has a proven record of delivering data that have proven beneficial to marketers and have helped them in achieving their business objectives. We give priority to customer satisfaction and hence are committed to deliver a database that is superior in quality and exhaustive in quantity.
Our Emergency Medicine Specialist email list is sourced from the most trusted global sources to keep the database vast and expanding. Our regular sources include:
Medical trade shows, seminars and conferences
Medical journals and publications and magazine subscriptions
Healthcare directories
Hospital records
Medical surveys and feedback forms
Proprietary sources and more...
Categories for list segmentation Include:-
| | |
| --- | --- |
| Title | Name |
| Email Address | Employees Size |
| Country | Revenue Size |
| Phone, Mobile and Fax | State, City, Zip Code |
| Website | Business contact number |
| Industry | SIC & NAICS Code |
| Company Name | And more… |
It is further verified and validated regularly through manual and automated procedures to guarantee deliverables. All duplicate and inaccurate data is removed, to keep the database cleansed for marketers to get their marketing message across to their targeted emergency medicine specialists.
The Emergency Medicine Specialist Email List is also segmented into different professionally relevant fields and can even be customized to suit business requirements. Fields included in the database are:
Practitioner's name and title
Email and mailing address with city/state and zip code
Phone and fax numbers
Hospital affiliation
Specialty and years of experience
Licensing state and registration number, and more...
This facilitates extensive b2b marketing through direct marketing, tele-marketing, event marketing and online marketing campaigns. With its' widespread reach and ability to deliver beyond client expectations, our Emergency Medicine Specialist email database has assisted marketers in taking their healthcare products and services beyond geographical barriers. Marketers have used the Emergency Medicine Specialists mailing list for:
Promoting and selling medical supplies and equipment and pharmaceuticals
Inviting healthcare professionals for conferences, seminars, tradeshows
Educating medical practitioners on newly invented drugs and treatment
Sending newsletter subscriptions
Contacting medical specialists for higher medical studies, CME or with employment opportunities, and more...
Purchase Emergency Medicine Specialist Email List for reaching your product or services into next level in healthcare business!
GET A FREE QUOTE
Finding the right data can be
complicated, so we are here to help