Span Global Services Chief Medical Officer Email List: The Sure-Fire Way to Marketing Success
Facing technological disruptions by the minute, the trillion-dollar healthcare industry amounts to heaps of opportunities for marketers. If you specialize in delivering products and services associated with clinical trials, virtual pharmacies, testing kits, patient recruitment, medical equipment, and more, now is the time to strike. With a well-researched chief medical officer email list, you can tap into the inboxes of the healthcare market's key decision-makers.
At Span Global Services, we understand that as a B2B marketer, collating, and segmenting top executives' contact data can be overwhelming. With our chief medical officer staff email list, you will engage professionals with purchasing power and step-up connectivity through direct mails, emails, telemarketing, and various other communication channels. Enhance marketing impact, explore new avenues, and craft more profitable multi-channel campaigns with our 100% legally-sourced mailing database.
Chief Medical Officers (CMOs) are usually involved in drafting high-end strategies and critical decision-making that boost their companies' overall growth. Marketers must be organized and smart when communicating with these critical professionals for sustaining contact and continued interest to guarantee marketing success. With Span Global Services, your team can deliver the perfect marketing message with a healthcare email list tailored to your requirements.
GET A FREE QUOTE
We have got you covered on all your email and direct marketing needs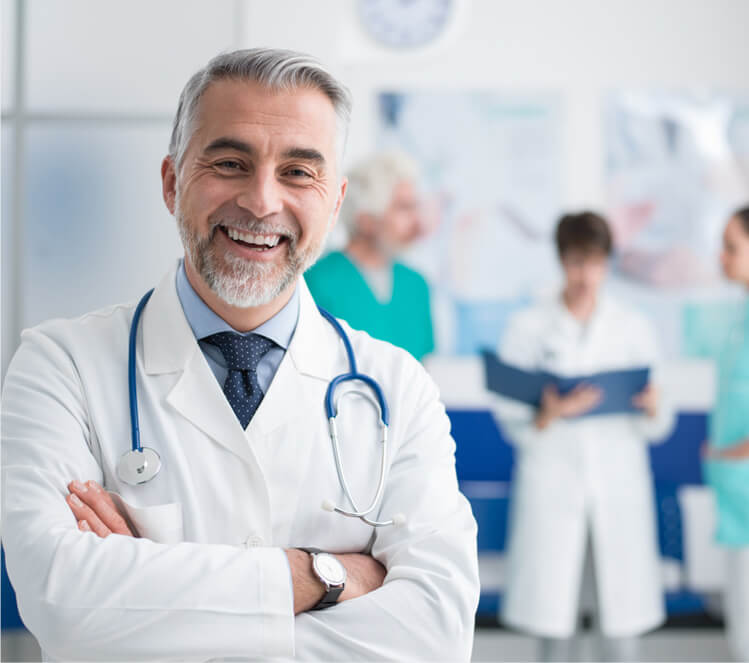 Looking for More Qualified Sales Prospects? Dive Deep with Marketing Intelligence from Span Global Services!
Not all data is good, at least not useful. With advancements in data-processing techniques and big data analytics taking over, marketers must ensure securing quality data. Especially in an industry full of activity as healthcare, organizations must approach B2B marketing with verified, validated, and accurate databases to stay ahead of the competition. The chief medical officer email list from Span Global Services guarantees this, with premium, ethical data.
We understand that reliable data can give your marketing endeavors an indispensable edge. That's why our healthcare email list comprises information from reputed sources like medical journals, government records, medical trade shows, publications, hospital directories, and more.
Close Deals Faster by Directly Engaging Potential Customers with Span Global Services
Move over long sales cycles and trying to persuade uninterested eyeballs, let our mailing databases work their magic, and find the most responsive target audience for you. Our chief medical officer staff email list ensures that you appeal straight to the healthcare executives. Span Global Services provides you with a list segmented based on job title, specialty, function, organization name, department, etc.
Avoid data hassles, redundancies, and any scope of intermediaries extracting money. Our pre-packaged and personalized healthcare email lists allow easy and efficient data selection in-tune with your business goals. Access a fresh CMO database backed by frequents checks and updates.
Boosting Brand Visibility with Our High-Quality Marketing Intel? With Us, That's What You Get!
The time to invest in a robust chief medical officer email list is now. Medical technologies, in-vitro diagnostics, pharmaceuticals, consultations, biotechnology, and various other healthcare sectors are going through numerous changes today. Marketers must make the most of the situation to earn lasting brand loyalty.
With Span Global Services' 100% permission-based chief medical officer staff email list, 95% deliverance rate, and maximized ROIs on all your campaigns, isn't all you avail. If you want to capitalize on the ever-growing CMO industry and engage with a worldwide audience, we have got you covered.
Our experts work round the clock to collate ample consumer data that operate across the USA, UK, Asia, Australia, Europe, the Middle East, and more. All this at no extra costs, as our lists strive to be the most cost-efficient weapon you can use to conquer campaigning. Thus, your brand's global visibility is just a click away. Connect with us and start witnessing business growth like never before!
GET A FREE QUOTE
Finding the right data can be
complicated, so we are here to help

Cookies are stored on your computer to provide you with more personalized services. See our
Privacy Policy
to know how we collect and manage data.