Unravel Top-Quality Medical Data Universe with Our Urologist Mailing Database
A urologist is a physician who addresses diseases of the urinary tract and the male reproductive system. And, much like other professionals, urologists also require medical supplies, tools, marketing assistance, etc.
So, if your organization wants a foot in the door with top urologists within an area or globally, rely on rigorously-compiled, cleansed, enriched, and appended urologist email lists by Span Global Services.
With the correct contact data handy, your business pitch will find its way into the right inbox. We also offer a mailing list of urologists in the USA. If you are looking to market your product and services within a specific American state, reach out to us for a bespoke list.
GET A FREE QUOTE
We have got you covered on all your email and direct marketing needs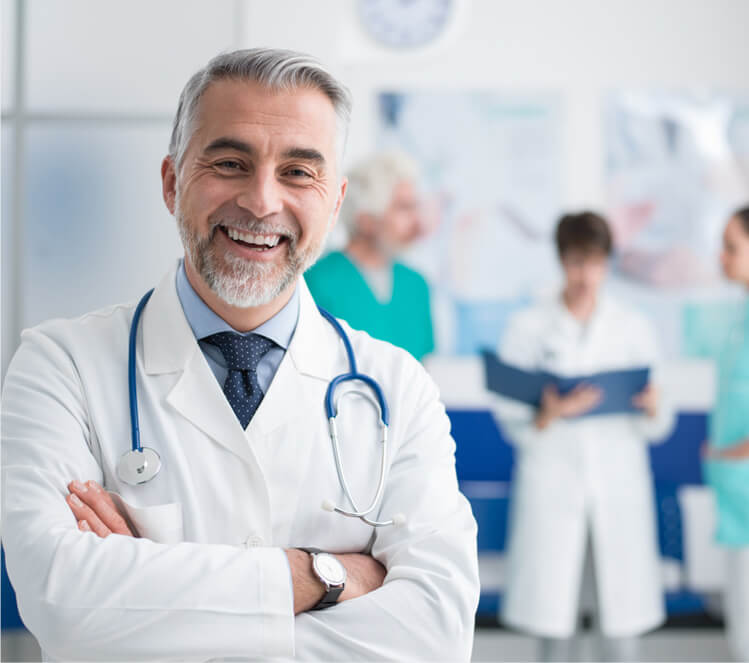 Looking for a Vertical Specific List? We Got You Covered!
Urology is an umbrella branch with several sub-disciplines and many specialists and super-specialists working in each branch. Similarly, your offering might not be suited for all types of urologists. At Span Global Services, we acknowledge this and offer our urologist mailing database within various verticals - urology hospital mailing lists, urological surgeons email lists, urology physicians' mailing lists, and urology clinical email lists.
Reach out to us with your preferred target audience category and allow our experts to customize a urologist email list for your specific business needs.
Always Stay a Step Ahead of Your Competitors with Our Sales Leads
The healthcare market is more heated than ever! Plus, every healthcare marketer is painfully aware of the fact that sales cycles in the industry are one of the longest and most tedious. However, Our mailing list of urologists in the USA will ensure that you gain an edge over your competitors – our healthcare lists will help you reach the right audience in record time so that your sales cycles are considerably shortened. Be assured of data that is ethically-sourced, 100% accurate, and 95% deliverable across channels.
How Can Span Global Services' Ensure Successful Mass Mailing Campaigns?
When you choose a urologist email database with us, you can rest assured it contains 100% ethically sourced contacts. Our data experts also ensure compliance with data privacy, security, and anti-spam laws.
All of our contacts are 100% telephonically-verified, and our urologist mailing list comes pre-segmented with categories like name, email address, phone number, age, etc. Since Span Global Services takes bespoke requests, you can ask for data under categories of your choosing.
We also assure a high deliverability and 100% accuracy rates. Our lists do not contain duplicities, typos, and blank data fields. They are also collated to be compatible with most CRMs, which means you can merge your old contacts with the new ones seamlessly.
So, what are you waiting for? Get in touch with us today and soar to new marketing heights with our deep data intelligence!
Our Healthcare Email List by Specialty:
GET A FREE QUOTE
Finding the right data can be
complicated, so we are here to help

Cookies are stored on your computer to provide you with more personalized services. See our
Privacy Policy
to know how we collect and manage data.