Connect with Top Pulmonologists across the World!
The highly respected experts are ideal prospects for health offers, respiratory medical equipment, conference invites, etc. Do you also deal with products and services that may be useful for pulmonologists? Then make haste and get in touch with them directly! How? With the help of Span Global's quality pulmonologist email list! Our 100% accurate, validated, and highly responsive targeted email list will ensure that you reach out to your target audience with ease.
The rising levels of environmental pollution have made people more susceptible than ever to pulmonary disorders, especially among the elderly populace. Every year, millions of new cases, both mild and severe, of Chronic Obtrusive Pulmonary Disorder (COPD) are reported. This has increased demand for pulmonologists - specialized medical practitioners responsible for diagnosing and treating disorders of the respiratory system. This includes issues with the nose, mouth, pharynx, larynx, trachea, bronchi, bronchioles, and alveoli. Pulmonologists will treat problems such as asthma, bronchitis, COPD, emphysema, obstructive sleep apnea, interstitial lung diseases, etc.
GET A FREE QUOTE
We have got you covered on all your email and direct marketing needs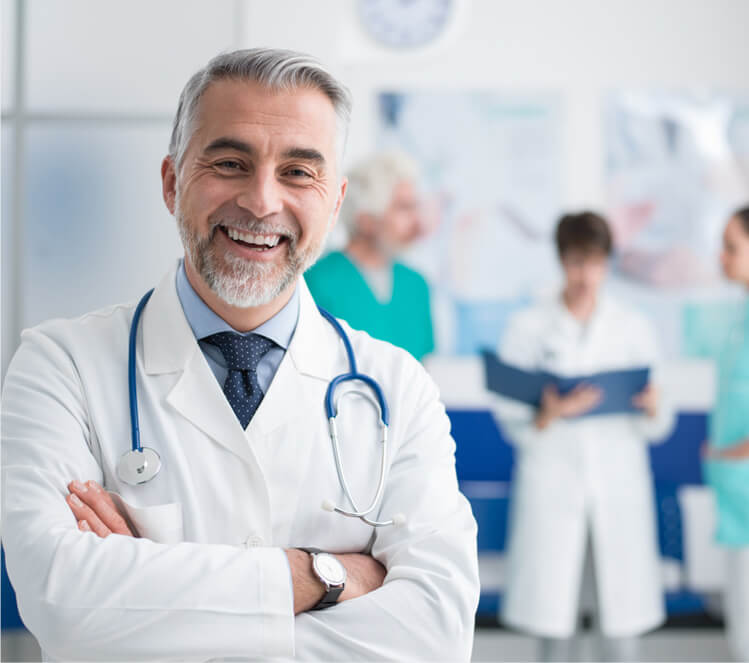 How We Deliver Our Mailing Databases
The pulmonologist email addresses that you receive from Span Global will be 100% accurate and authentic. This is because to ensure precision targeting, our data experts will first gather information regarding your unique requirements pertaining to geographical location, job title, area of specialization, etc. Once we get a better idea of your target audience, we will match your requirements to the data available in our master database to compile an exclusive pulmonologist database.
However, that's not it! Before we deliver your pulmonologist mailing database in the format of your choice - .xlv or .csv – our data experts will run a vetting process to separate the hot leads from the cold and lukewarm via personalized marketing content. Only those that are deemed sales-ready will make it to your mailing database. Since our pulmonologist email lists are permission-based, you can rest assured that your marketing campaigns will bear good fruit.
Our Pulmonologist Mailing Database will Help You to
Using Span Global's pulmonologist email marketing database, you can enjoy the following benefits
Insightful contact data
Span Global's pulmonologist mailing list will help you know your target audience in a way like never before! Not only is our data sourced from 100% reliable and trusted sources, but is also free from errors, duplicities, and missing fields. Moreover, our data scientists double-check to validate the consolidated data.
Data that is relevant at all times
We don't only consolidate our pulmonologist mailing databases using precision, but even maintain it via routine data cleansing practices. This ensures that your email lists are relevant at all times.
Opt-in email lists
Our list of pulmonologist email addresses are delivered to you only after a vetting process wherein the cold and lukewarm leads are separated from the hot and sales-ready ones. Since our mailing lists are permission-based, you can be assured that your marketing campaigns will be gladly welcomed.
Create curated content for your target audience across channels – direct marketing, event marketing, telemarketing, and email marketing – using our pulmonologist specalist lists!
Worldwide Reach
We do not believe in limiting ourselves or our precious customers! Besides the US, our reach extends to various other countries such as the UK, Asia, the Middle East, etc. So, if your target audience is not limited to the US, you can ask for contact data on pulmonologists from different parts of the world. Give your brand the wings to fly with Span Global's pulmonologist email lists!
Our Healthcare Email List by Specialty:
GET A FREE QUOTE
Finding the right data can be
complicated, so we are here to help

Cookies are stored on your computer to provide you with more personalized services. See our
Privacy Policy
to know how we collect and manage data.