Break Through the Hustle and Bustle and Reach Hospital Professionals Quicker, with Our Hospital Executive Email List!
Hospital Executives are the decision-makers of their establishment. For any Sales and Marketing professional, getting their contact details would be equivalent to striking a gold mine. However, it can be challenging to obtain their exact email address, much less a customized Hospital Executives Email List, tailor-made for your targeting audience.
Why fret? The solution is right in front of you - purchase our healthcare email list , 100% accurate, error-free, and duplicate-free, that will be developed according to your precise business requirements. Getting positive responses will be a breeze with a curated list made of your potential customer base.
GET A FREE QUOTE
We have got you covered on all your email and direct marketing needs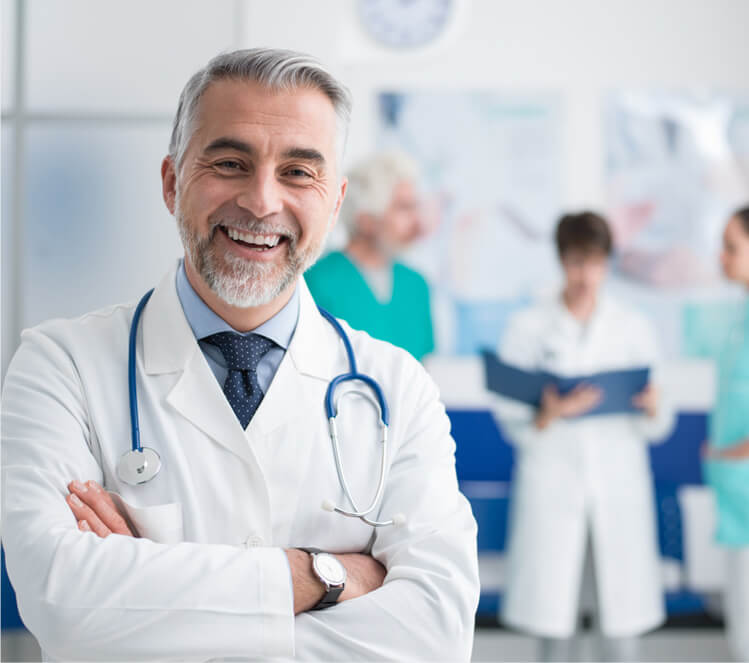 Boost your Email Campaigning into Overdrive with a Customizable Healthcare Mailing Database.
If you think that creating your database is time-consuming and a hassle, you are right. Finding the right audience is one of the most critical parts of a successful campaign. While purchasing an email database has become a prerequisite to fulfilling this criterion, not all of them succeed.
Your Hospital Executives Mailing List has to be highly segmented and customized for maximum response, as customers often vary in their needs. Purchasing a responsive, error-free, and accurate Hospital Executive Email List will be an investment towards gaining lead conversion, subsequent sales, and business growth.
Trouble Reaching the Decision-Makers? Knock on Our Door and Let Us Take Over Your Woes!
A study done by McKinsey and Company showed that compared to social media campaigns, email marketing campaigns are nearly forty times more effective. In current times, building contacts and expanding your network cannot succeed with just traditional marketing.
You might have the best content and resources working round the clock to create a great product. However, extensive research won't necessarily hand you the means to reach your target audience, mainly if they include the top Healthcare executives, organizations, and C-suite professionals.
However, our Healthcare Email Database is a single, versatile solution that offers holistic data to generate positive lead conversions and solve all these hurdles.
Team up with Span Global Services and Witness ROIs like Never Before.
Span Global Services sets itself apart from the rest of the database providers by offering only high-quality contact lists. Whether you are a marketer promoting your product, a pharmaceutical manager looking for a year-long contract with hospitals, or planning a fundraiser for your campaign, Span Global Services assures a Healthcare Email List that will help you in all your endeavors.
With our experienced and driven data consultants, we provide all-rounded services. Our teams pour in time, effort, resources, and expertise in curating mailing databases ethically. These, in turn, enable you to get ahead of the competition, improve your sales figures, and divert your resources towards converting the best leads into reliable deals.
That's not where the fun ends; at Span Global Services, we also help you establish a worldwide brand presence. Healthcare executives are scattered worldwide, so why not capitalize on such a vast consumer ground? Our lists offer detailed insights to help you conduct email campaigns across the US, UK, Australia, Europe, Asia, the Middle East, and more!
Iffy about our stronger-than-steel promises? Reach out to us for a free sample and experience what brilliant data can offer you!
GET A FREE QUOTE
Finding the right data can be
complicated, so we are here to help

Cookies are stored on your computer to provide you with more personalized services. See our
Privacy Policy
to know how we collect and manage data.