Maximizing your Marketing Campaign Value is Now Super-Easy, with Span Global Services!
Market studies indicate that the health care market will witness growth at a CAGR of 7% from 2021 to 2023. The global health services industry is experiencing increasing health care costs, shifting consumer expectations, evolving patient demographics, new market entrants, and rising health and tech ecosystems.
Looking to etch your mark amidst this rapidly-evolving, lucrative marketing sphere? With Span Global Services' customized and prepackaged healthcare executives' mailing list, carve a market niche for your company and capture the undivided attention of key medical supervisors with purchase power.
Healthcare stakeholders are investing more in value-based and patient-oriented care by the minute. If your organization offers products and services in the same domain, avail of our medical executive mailing list and engage prospective buyers. Be it innovative care delivery models, data interoperability, alternative employment models, wellness packages, or something new in the health-tech territory, Span Global Services will offer marketing intelligence tailored to your specific business needs.
Our healthcare executives' email list includes segmented, verified, and 100% legally sourced information about the medical industry's decision-making bunch. Your efforts, coupled with our healthcare marketing data, takes your marketing message to millions of our B2B records. Furthermore, our database ensures that your sales and marketing teams have a comprehensive set of details that they need to craft the perfect business proposals.
GET A FREE QUOTE
On your email and direct marketing needs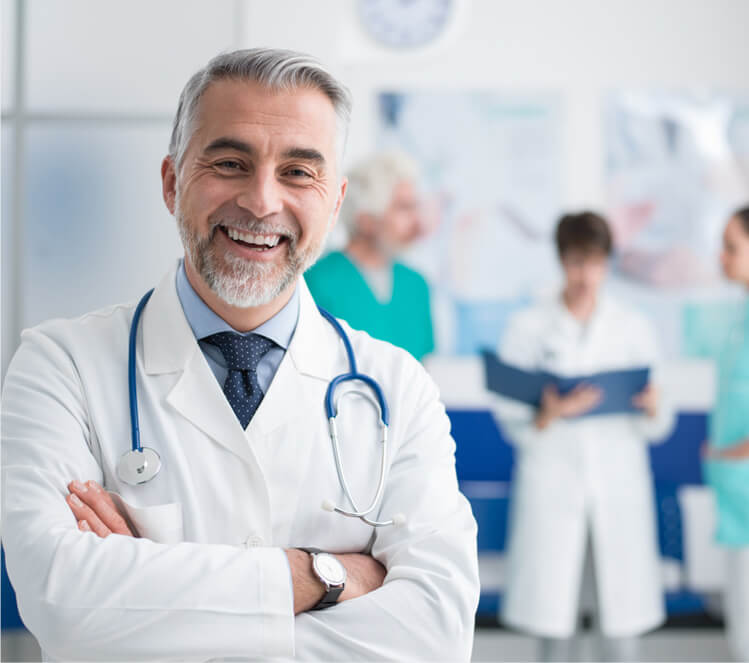 Skyrocket Your Business with Data Sources that Guarantee 95% Deliverability
Corner the market leaders from medical organizations, medical device manufacturers, healthcare services vendors, and more with Span Global Services. Our healthcare executive's mailing list includes reliable, 100% accurate, and responsive data from medical journals, medical trade shows, publications, hospital directories, etc.
With increased emphasis on creating smart and modern healthcare ecosystems, marketing strategies need more nuances. At Span Global Services, we understand the evolving industry requirements. Our medical executive's email list offers fresh, verified, and up-to-date data segmented as per job title, function, specialty, organization name, department, and more.
Expand Brand Visibility; Reach Markets across the Globe with Globally-Performing Insights
Your products are ready to conquer the world. The stage is set; the medical market is experiencing an influx of new medical procedures, drugs, infection prevention packages, medical installments, in response to prevailing diseases. Opportunities are rife; don't let incomplete and outdated data hinder your marketing efforts. Access our healthcare email list with standardized records.
Our database undergoes multiple cleansing, validation, and integration processes and is verified regularly to guarantee the highest precision. Marketing across vast geographical areas can be a challenge, but our healthcare executive's mailing list allows you to leverage top-notch marketing intelligence and a massive repository of data.
Set Sail for the Island of Success!
Sometimes, having the best product may not be enough. If your target audience does not know that you are selling, there are no sales. This one of the crucial mistakes most marketers make, but we have already learned the ropes to help you avoid this. Being the global frontrunner as a data partner, we ethically curate our healthcare executive's email list that cuts your messages through the white noise. Reach your desired audience using in-depth customer data that consistently performs.
If your offerings match the needs of a worldwide healthcare audience, then various countries await your engagement. To that end, we've curated mailing addresses of medical decision-makers employed in the UK, Asia, the USA, Australia, Europe, the Middle East, and numerous other regions. Worldwide brand presence awaits you! As mentioned before, our ethical industry practices ensure that you secure global contacts quickly and for long-term relationships as well.
Today, the healthcare industry is in constant flux; multi-channel and targeted B2B campaigns are ideal for paving your brand's way. Employ Span Global Services' highly-responsive database and accelerate marketing success like never before.
Our Healthcare Email Lists by Specialists:
GET A FREE QUOTE
Finding the right data can be
complicated, so we are here to help