Span Global Services will Help You Come Out of this Pandemic, VICTORIOUS!
The Healthcare payer and Provider industry are one of the world's biggest, catering to everyone's well-being. Just the US Health Care industry expenditure alone reached $3.8 trillion in 2019, which was before the outburst of the Global Pandemic!
With Covid-19, countries across the world are taking a harder look at their Healthcare payers and Providers. Policies are being revised, laws are being reviewed, and hospitals, clinics, and health insurance companies are taking evolving their current practices.
These rapidly occurring changes are the perfect opportunity for a business, supporting or working in tandem with the healthcare payer and health provider industry. Whether you manufacture hospital equipment, are a pharmaceutical sales representative, a caregiver service agency, or a marketer with years of experience in health insurance, we have got you covered. Opting for our accurate Healthcare Payers and Providers Email List would transform your marketing strategy into a raging success.
GET A FREE QUOTE
We have got you covered on all your email and direct marketing needs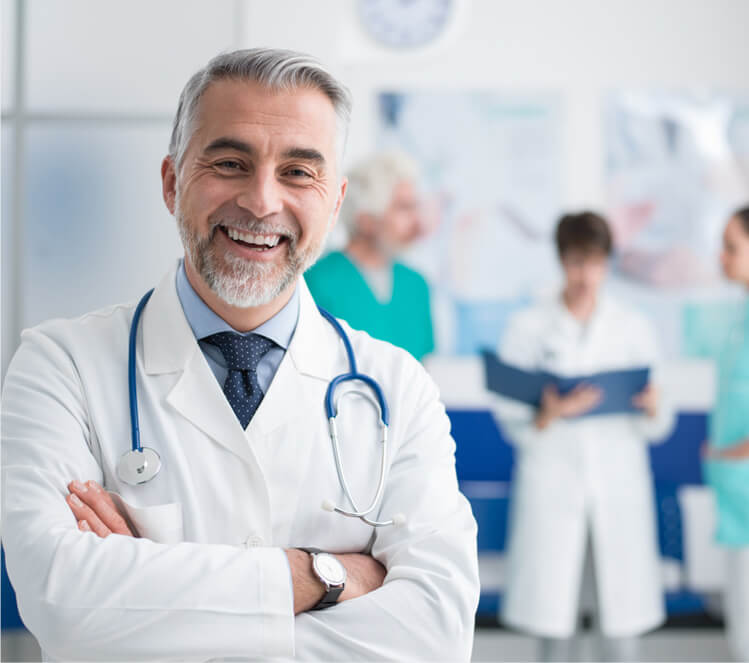 Partner with Us to Equip the Latest and Greatest Weaponry and Destroy Your Opponents
Building contacts through traditional networking is equivalent to a snail competing with a panther, in the current circumstances. Email Marketing is nearly forty times more effective than social media campaigns
However, not just any email campaign can generate extraordinary leads. Connecting with your target audience is imperative for a fast-growing business, even more so when you're targeting a crowded audience of healthcare individuals. Having a Healthcare Payer Email List built to the exact specifications of your needs can do wonders.
How to Connect with the Fruitful Prospects? Here's How!
Timing and appropriate engagement go hand-in-hand to make any marketing campaign successful. An accurate and authentic Healthcare Payer Mailing Database will quickly connect you with responsive, relevant customers. Connecting with these right people will not only give you positive results, but it will also create a foundation for building loyalty with top executives, decision-making healthcare payers, and other influential consumers.
Let our email list your work for you. Capture the healthcare payer and provider industry by launching market strategies with the right information and database in your hands.
Pick Span Global Services and Wave Goodbye to Your Campaigning Hurdles
Span Global Services are pioneers in data mining, data intelligence, data consultancy, and data-driven services. Our curated lists help provide groundbreaking data solutions, to which our clients bear testimony.
Our mailing solutions provide authentic, accurate databases for B2B and B2C marketers, custom-building each list to suit our clients' specific needs. Using our resources, you can stay ahead of the competition, improve your sales and resource planning, making planned moves to get the best leads, and increase lead generation.
At Span Global Services, we realize that email marketing can be a tough cookie to crack at times. Hence, we offer all these services under a single roof, making it easier for you to eliminate all obstructions to campaigning success. Moreover, our Healthcare Payers and Providers Email List is cost-efficient as well, ending your budgetary woes as well!
Your mailing list is your main artillery in any email marketing campaign. Use the best database that money can buy from Span Global Services, and connect with us to try out a free sample. We promise that the HC Payers mailing addresses won't disappoint!
GET A FREE QUOTE
Finding the right data can be
complicated, so we are here to help

Cookies are stored on your computer to provide you with more personalized services. See our
Privacy Policy
to know how we collect and manage data.