Gynecologists Email List
Get error-free Gynecologists email list
Gynecologists Relevant Database that works great for your business Span Global Services is one of the leading market players for providing the most relevant database services to top-notch marketers and organizations across the globe. Our highly targeted and precise email list is ideal for personalized email marketing campaigns as all email addresses are well-researched and up-to-date and accurate. There is a global demand in the rise of healthcare contacts and considering that the healthcare sector is spread globally, our geographically diverse Gynecology specialists Mailing Lists provide marketers the right opportunity to engage with their audiences. Our dedicated team creates the most striking opportunities for you in the market.
Roll out cost-effective marketing strategies to yield bigger ROI
As a smart marketer, your single-channel marketing strategy seems cost-effective in the starting but it does not give the expected result in the long run. Think about it: what are the essential marketing steps that you are missing out. Our dedicated team of data researchers in multiple categories are being provided with the most powerful and precise database available in the target market to connect with the right audience. The data that we generate after undergoing the process of filtration and segmentation is extremely beneficial in extracting the best Gynecologists Mailing Lists. We provide 100% verified, unique and updated data to give you maximum returns on your marketing campaigns and investment to accelerate the conversion rates.
Implement the best business moves with our highly targeted data
Our dedicated team of data experts is proficient in extracting the best of the database in Gynecologist Mailing List that includes first name and last name, email address, city, zip code, country, phone, fax employees, sales, codes, industry and web address. The data we collect is from various global sources such as reporting agencies, websites, medical publications, events, and trade shows, medical associations, business networks, healthcare magazines, etc.
GET A FREE QUOTE
We have got you covered on all your email and direct marketing needs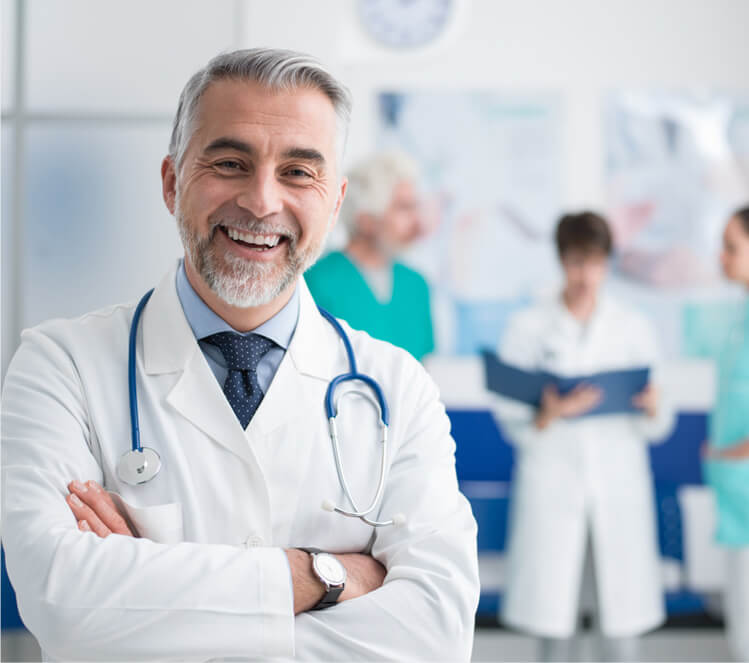 Make wise business decisions with our highly functional database
Our Gynecologists Email List can turn the tables around and can result in the best of the business opportunities like never before. Our dedicated team boots the potential of your marketing campaigns and they make them unstoppable and highly result driven. For the very same reason, we also keep our email and mailing lists of gynecologists in 100% compliance with various regulatory laws enforced by the legal team.
We stick to change, we adapt to it by following the best B2B practices
Our data team has a challenging role in building up your marketing opportunities. Considering the ever-changing nature of B2B marketing databases, our team proactively updates all the contact records in our email and mailing lists every day. We make numerous phone calls and send various messages to update and verify all these contact details. We leave no stone unturned in getting you connected to the right potential buyers so that you can convert them into long-term clients. Give your multi-channel marketing campaigns a boost with Top healthcare data Obstetricians and Gynecologists Mailing List and take your business to new heights.
We target what you aspire to connect with
Connecting with healthcare professionals is never an easy task for marketers. Especially when they try to reach gynecologists across the globe. It's very challenging to make it happen while getting the right results.. Regulatory laws, continuously changing the nature of the B2B marketing database and numerous other domestic, as well as international challenges, hinder their ways. We target your immediate business requirements and if you are one among such marketers, business professionals; a powerful, updated and verified Gynecologist Contact Database is all that you need.
Why Choose Span to trust your marketing campaigns success?
We can take your business to the world. Your offerings and services will be earnestly considered if you want to make your medical products/services visible to the best physicians worldwide. You have only a few gaps to cover and that is to strengthen your marketing backbone with the right physicians email lists. At Span Global Services, we give healthcare marketers access to valuable medical data and Gynecologist Contact Database to build a strong foundation for their marketing campaigns, engage the right physicians and fuel their efforts with high-quality sales leads.
Explore the best of digital marketing to multiply business growth with Email Marketing
As a leading marketer aspiring to connect to the best decision makers, you should ruote your practices through the best of Email Marketing Campaigns. If you are a marketer contemplating expansion of your global business network, proper practices of responsive b2b email campaigns can spike your response rate and help you to achieve high sales, higher ROI and a great brand value. We at Span Global Services get you the most impeccable Gynecologist Contact Database so that your marketers can create captivating messages with the most striking email campaigns. Create the best email practices for your marketing campaigns and use our database as the foundation of it.
GET A FREE QUOTE
Finding the right data can be
complicated, so we are here to help