Grow Your Graph by Reaching Targeted Physicians with Our Sales Leads
Our Opt-in our Physicians Email List is a verified database that will help you to target various physicians from across the globe. It is verified to remove duplicate and incorrect data to keep it free of outdated and redundant contacts. We provide relevant details such as, physician names, specialty, years of experience, license information, country, state; SIC code, email and mailing address, phone number, hospital affiliation, etc.
With such well-segmented details in the Physicians Mailing List you can reach the right audience and leverage the best business opportunities. You can directly connect with the medical marketers, CME providers and pharmaceutical suppliers, etc. and provide the best services without database marketing solutions.
Physicians Email Addresses are permission passed and highly deliverable. It can be customized based on your business requirement. Therefore we guarantee your messages will reach the right audience at the right time and give a better response.
Our teams have done extensive research to compile data from legitimate sources like, yellow pages, business cards, healthcare websites, magazines and journals, government listings, etc. The data then goes through regular checks to retain data quality before incorporating it into our Physicians Mailing Address List. We further ensure that it is updated so that your messages reach the top physicians in your target market and boost sales.
GET A FREE QUOTE
We have got you covered on all your email and direct marketing needs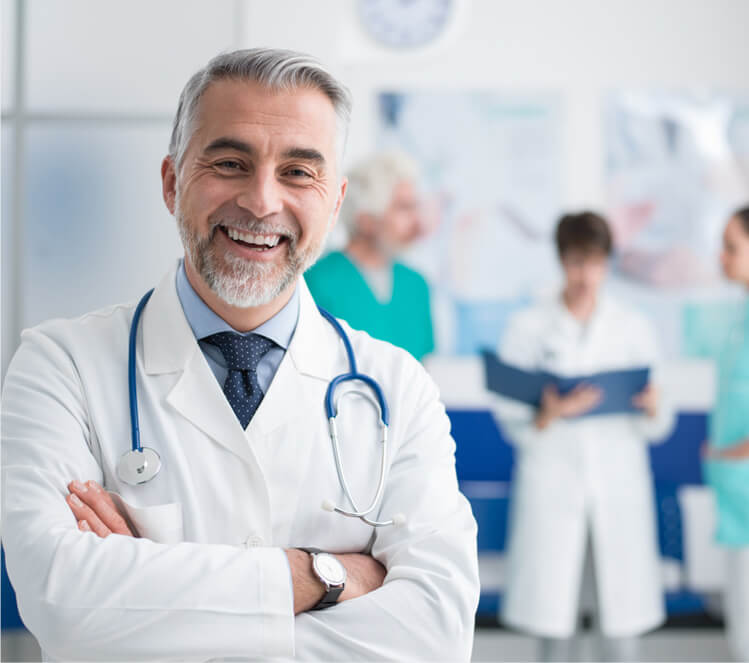 Get a Highly Targeted & Customized Physicians Email Addresses of Your Prospects
If you are looking for responsive and cost-effective Physicians email lists, then you will have to connect with us. We understand your business requirements, budget, etc. and only then develop the Physicians Mailing Lists. Getting your healthcare email list customized will open new business opportunities; helps expand your business and gain qualified sales leads. We will assist you to plan your marketing strategies to target physicians from across the US, UK, Canada, Europe, Australia, and many other countries. With accurate data by your side, you will save valuable time and money.
With the geo-targeted List of Physicians, you can reach out to prospects who are interested to invest in your products and services. The email list adheres to the CAN-SPAM act and has all the relevant information you require to connect with these specialists. It is the perfect tool to start your marketing campaigns and keep your audience engaged with your promotional offers and deals. With error free marketing list you don't have to worry about spam, return emails and email bounce. Hence you can start making new connections expanding your customer network and maximizing your ROI.
Generate Maximum Results with a Mailing List of Physicians
If you want to create a presence in the global healthcare market then you must have access to our Physicians Email List. As marketers if you are using your old customers database we can update or use our email appending service to make your email list deliverable. You can therefore launch your campaigns through email marketing, tele marketing and direct marketing campaigns to raise awareness about your brand in the global healthcare market and get people interested in your services.
Segmented Physicians Mailing List
| | |
| --- | --- |
| Acute Care Physicians at Office Address Mailing Leads | 4018 |
| Allergy-Immunology Physicians Mailing List | 7591 |
| Cardiology & Pulmonary Physicians Email Directory | 42,761 |
| Clinical Trial Physician Email List | 1,97,861 |
| Dermatology Physicians Email Counts | 32418 |
| Gastroenterology Physicians Directory | 13,467 |
| Naturopathic Physicians Mailing Database | 16,429 |
| Neonatal-Perinatal Medicine Physician List | 21,329 |
| AMA Resident Physicians Lead List | 37,421 |
| Physicians Assistants Mailing List | 98,079 |
| Mailing List of Osteopathic Physicians | 3,521 |
| Primary Care Physicians Email List | 91,576 |
| Rehabilitation Physicians Mailing Database | 4,112 |
| Rheumatology Physicians Mailing Leads | 9,689 |
| Spinal Cord Injury Physician Mailing List | 2,312 |
| Urgent Care Physicians Email Directory | 4,521 |
| American Academy of Physician Assistants Email List | 94,217 |
| American College of Physicians Email List | 71,521 |
| International Physicians Mailing List | 97,417 |
| Office-Based Physicians Mailing List | 1 M+ |
| Physician Assistants at Home Address Mailing Leads | 93,561 |
Our Healthcare Email List by Specialty:
GET A FREE QUOTE
Finding the right data can be
complicated, so we are here to help