Insights we have compiled data Of Bariatrican
| | |
| --- | --- |
| Bariatric Surgeons Mailing List | Bariatric Physicians Email Lists |
| Bariatric and General Surgeon Contact List | Mailing List of Bariatric Psychologist |
| Consultant for Bariatric Surgery Mailing List | Bariatrician Family Medicine Email Addresses |
| Medical Bariatrician Physician Marketing List | Bariatric Nurse Direct Mailing List |
| List of Nutritionist for Bariatric Patients | Office Based Bariatricians Mailing List |
| Health Metabolic and Bariatric Surgery Coordinator List | Weight Loss Doctors Mailing List |
| Bariatric Coordinator Mailing Address | Bariatric Clinical Dietitian Business List |
| Bariatric Surgery Email Lists | List of Bariatrics Nurse Practioners |
| Email List of Pediatric /Women's / Bariatric Physicians | Bariatricians-Weight-Loss-Specialists Contact List |
| Bariatric Surgical Instruments Manufacturers List | And More.... |
Enhance your brand equity with Bariatrician Email List
According to 2020 CDC statistics, a whopping 42.5% of adults in the USA suffer from mild to morbid obesity. It has become a widespread occurrence and has even managed to seize teenagers under its garb. Fortunately, with a little weight management and healthy eating habits, you can get rid of obesity and the health-related problems it causes.
Given the current trends, bariatricians are in great demand due to their non-surgical approach to treating obesity. Since they approach the treatment by encouraging lifestyle changes and good nutrition, they regularly require tracking and body mass assessing equipment to diagnose their patients.
If you provide any such products or related services, then our Bariatrician email address list can get you in touch with the right bariatricians. Building a responsive marketing database is essential – and very demanding – for any B2B marketer, and we can help you curate yours with our accurate and verified Bariatrician Mailing Lists.
GET A FREE QUOTE
We have got you covered on all your email and direct marketing needs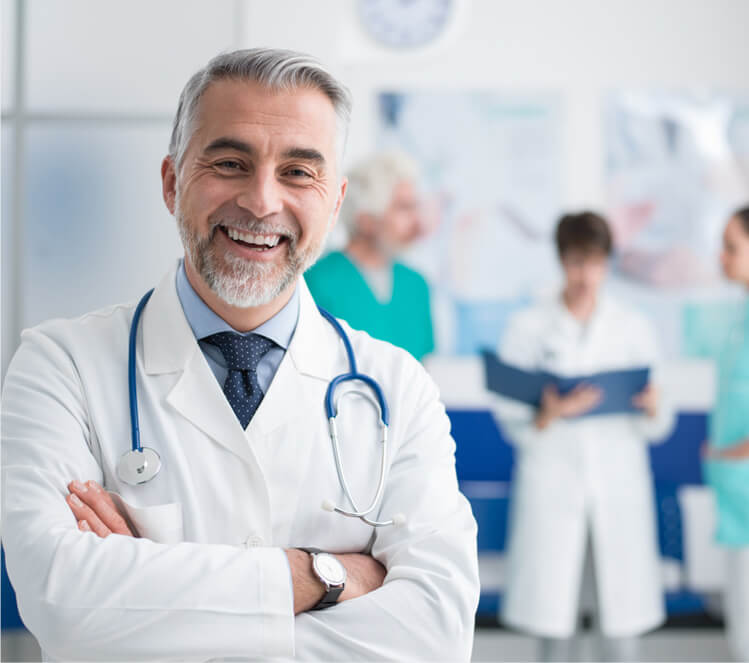 Verified, Validated, and Customized Bariatrician Email List
Every business has its own set of needs and objectives, and we, at Span Global Services, understand this very well. Therefore, we actively encourage you to participate in the Bariatrician Email List creation process so that we can deliver you a personalized list that only caters to your business sensibilities.
Our Bariatrician Mailing Lists are also perfect for promoting all kinds of products, be it wellness offers, biomedical equipment, office supplies, and more. When it comes to numbers, we boast of a whopping 100% accuracy and 95% deliverability. Monthly verification also allows us to provide you with fresh, responsive data continually. Moreover, if your existing database has gone stale, we can revive it with our email append, data enrichment, and data profiling service.
Engage Qualified Personnel with Bariatrician Mailing Lists
The importance of finding the right customers can never be overstated. If your email marketing message ends up in a lead's inbox that does not have the decision-making clearance, it leads to wastage of resources and time. And given the long and dreary sales cycles in the healthcare industry, you cannot afford to make that mistake.
To prevent such setbacks, we make sure to include the contact information of only the top decision-makers in our Bariatrician email addresses. Such a targeted email marketing campaign ensures an expansion in the sales pipeline, allowing you to pursue multiple leads simultaneously, thus improving your funnel velocity.
Categories for list segmentation Include:-
| | |
| --- | --- |
| Title | Name |
| Email Address | Employees Size |
| Country | Revenue Size |
| Phone, Mobile and Fax | State, City, Zip Code |
| Website | Business contact number |
| Industry | SIC & NAICS Code |
| Company Name | And more… |
Why Span Global Services?
At Span Global Services, we are aware of the highly competitive world where contact information is abundant and available at throwaway prices. Therefore, we aim to differentiate ourselves by making our data stand out in both quantity and quality departments. To achieve quantity, we curate our Bariatrician Mailing Database from various credible sources and include all the essential marketing-centric data fields.
For quality, we subject our data to a rigorous verification process, which employs both automated processes and the human eye. What's more; we believe in providing opt-in, permission-based data, so you don't have to indulge in unsolicited and sometimes illegal conversations.
With multiple fields of information such as email addresses, full names, postal addresses, direct dial numbers, and many more, our Bariatrician mailing list allows you to reach renowned Bariatricians through multiple marketing channels, thereby allowing you to expand your customer base, spread brand awareness, and drive higher ROIs.
So, wait no more! Purchase our Bariatrician email list today and witness glorious business growth.
GET A FREE QUOTE
Finding the right data can be
complicated, so we are here to help

Cookies are stored on your computer to provide you with more personalized services. See our
Privacy Policy
to know how we collect and manage data.