Let's face it; data is the holy grail of marketing. Companies need data on their customers, both current and prospective, to tailor their interactions. According to a study by Gartner, 60% of B2B organizations will adopt a data-driven selling approach by 2025. Data-driven marketing and sales involve collecting, classifying, processing, and analyzing huge volumes of data to transform them into actionable insights.
For a B2B business to do all these in-house means numerous hours of specialized labor and the associated high costs. But data-backed decision-making is what drives a company's growth. You need a quality database with actionable and segmented information on the target audience to successfully target your marketing campaigns.
But collating a list of people who fall under your buyer profile can be a difficult, expensive, and time-consuming task. And the sales cycle of the technology industry may not allow you the luxury of time.
The solution? You can consult a technology database partner to enrich your marketing campaigns with data and connect with the right audience.
Partnering with an experienced data provider is a business investment that you cannot ignore. Having access to quality data will not only improve your marketing efforts but ultimately result in higher profits and lasting customer relations.
Many database providers offer reliable, up-to-date, and responsive contacts. You can use this information to reach out to the right people and avoid wasting your precious time on unresponsive leads. You can invest this time and effort in developing customized messages for each of the high-quality leads in the list, thus growing your business and boosting your ROI.
However, how do you know which database provider is the best fit for your business? Here are some of the best data providers for technologies.
Technology Database Providers to Look Out For in 2023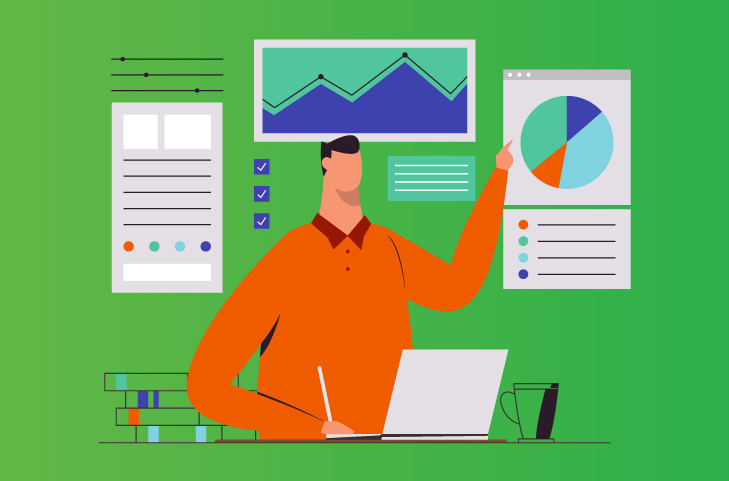 1. Span Global Services
Span Global Services is the market leader when it comes to technology user databases. Their highly responsive, permission-based email lists are exactly what you need to help your campaign's message reach the right people. With over 296 million B2B contacts and 78 core database fields, their database covers all major technologies.
Span Global Services' database is thoroughly verified and regularly updated. This ensures accuracy and reliability. For each specific technology, you can get industry-wise, location-wise, and usage-wise data that can help you understand the target company's needs better. Thus, with their highly-segmented and affordable lists, customizing your marketing message for each client becomes much easier.
2. Thomson Data
Thomson Data is a fast-growing technology database provider that offers a customizable database of users for all major technologies. With their guarantee of 90% delivery, you can enhance the performance of your marketing campaign. Their updated and verified database will help you contact the right people effectively.
3. InfoClutch
With over 70 million records in its database, InfoClutch offers a comprehensive list of companies using major technologies and the contact details of their decision-makers. Along with segmentation in your technology user database, you receive 100% verified details to help you make the most of your marketing efforts.
4. Datacaptive
Datacaptive helps you discover new leads, enrich your contacts database and engage with your prospects. They combine artificial and human intelligence to aid companies in finding business opportunities. Their high-quality leads can help you drive multi-channel marketing strategies successfully.
5. UpLead
UpLead provides the highest quality B2B contact and company data. Their guaranteed 95% accuracy and real-time verification of data can help you reach the right inboxes for your company to gain traction. With more than 100 million contacts, UpLead lets you cherry-pick qualified leads to pitch your products and services to the right people.
6. Zoominfo
Zoominfo is a leading B2B contact provider offering data solutions for sales and marketing. With their accurate database, you can access intent data and industry "scoops" to help you customize your message better. They even offer free tools to help you generate leads.
7. Lead411
Lead411 offers many services like lead prospecting, contact enrichment, etc. You can even build custom lists that can easily integrate with more than 25 CRMs. They even offer Google Chrome extensions that let you find leads much faster. With millions of leads, their database can help you reach the most genuine contacts and increase your ROI.
8. Datanyze
With more than 120 million contacts, Datanyze can help you create segmented lists that meet your needs. Their Google Chrome extension makes finding prospects easier. With their ethically-sourced database, you can launch targeted marketing campaigns and grow your business.
9. LeadIQ
LeadIQ is an industry leader in generating prospects. They can help you identify suitable prospects, track their needs, and even give you information on the right time to reach out to them. With their real-time verification and their proprietary deliverability algorithms, the accuracy of each record is ensured.
10. SalesIntel
With over 225 million data points tracked across 18k technologies, SalesIntel provides you with accurate and periodically verified information that can help you contact prospects and convert them to buyers. It also integrates with many marketing automation tools and CRMs, making it easier for you to track and connect with your prospects.
To Sum Up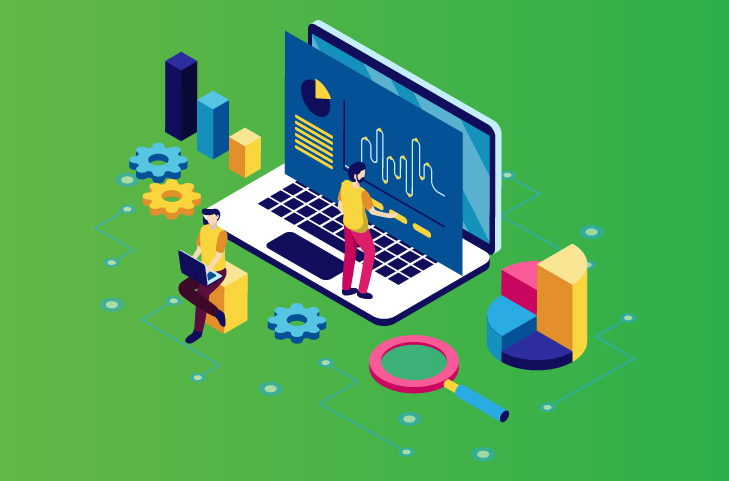 There are many technology database providers in the market that offer verified, ethically sourced, and customizable email lists that can help you successfully drive multi-channel marketing campaigns. Analyze your needs, research different providers, and choose the one that meets your requirements. Finding high-quality leads is vital for your campaign – so pick your provider smartly.
Author - Mukundan A P

With having spent over 18 years with the Champions group leading the APAC territories in the data domain, Mukundan has a reputation of helming some of the most formidable projects in the B2B sector. He is known for his ability to build relationships and make headway for his clients using his expertise in data driven solutions. Having worn a plethora of caps in his vast career he is not an individual of singular talents. Mukundans ability to handle multiple roles and his immense success makes him one of the finest leaders that this industry has seen.